I have spent a lot of time traveling. It seems like I am always on a bus, train, or plane. While seeing the country is great, getting sleep isn't always an option. I would love to say that I get plenty of sleep at home, but between my loud roommate and the pool pump by my window, sleep in not my friend. So, I did my research and put together this list of the best three. You can skip the search and easily see the best of the best.
Earmuffs for sleeping are ideal for anyone who wants to create an environment that is peaceful and relaxing. They are great for sleeping because they create a sense of sensory deprivation that you need to get a peaceful rest. By slipping ear covers on, you get instant quiet. The wrap around ear muffs take it one step further and gives you peace from the light as well. Earmuffs are also great to have at sporting events, car races, and the gun range.
Alternatively, you can also use earplugs. I wasn't a fan of earplugs because I had only tried the foam ones in the past and they weren't doing much for me. Discovering silicone earplugs was a game changer – they block out much more noise. If you need to block out really loud noises or are a light sleeper, then using earplugs and earmuffs at the same time or bedtime headphones and earplugs together is your best option.  You can read my articles about my top earplugs  and best flat headphones for sleeping.
Top-Rated Ear Muffs for Sleeping in 2023
OVERALL WINNER

Wrap-a-Nap

Helps to sleep better through uncomfortable flights, noisy roommates, snoring husbands, and brightly lit rooms
Blocks all light
Muffles sound
Turns any surface into a pillow
Rolls up into a small, compact 5"x5" roll
Unique, patented design
Made in the USA

Check Price

MOST EFFECTIVE

Howard Leight Electronic Earmuff
Check Price
Generation 5 Hibermate

Perfect for noisy airplane, train or car travel
Includes a blackout eye mask
Earmuffs are removable
Fully machine washable
Free bonus carry bag
100% satisfaction or your money back

Check Price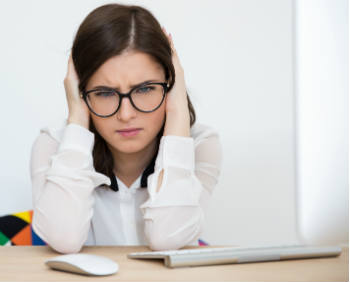 Best Noise Blocking Ear Muffs for Sleeping
Let's go now to the list that I made. I picked the best ear covers for sleeping based on comfort, ease of use, and how easy they are to take with me wherever I may end up.
1. Wrap-a-Nap™ Travel Pillow, Sleep Mask & Bedtime Earmuff
The best thing about the Wrap-a-nap is that it is super cozy. You can turn pretty much any surface into a pillow. You can use them just about anywhere you are.
They are easy to wear and easy to take with you wherever you go. You can throw them in your bag and they won't get easily messed up. When you slip it on, it is like slipping into your own world.
Pros:
You can use it anywhere that you need to.

It is great for anyone to use, even kids

Blocks out sound and light.
Cons:
The fleece can make you a little sweaty
2. Howard Leight Electronic Earmuff
Best Electronic Flat Earmuffs
As soon as you slip them on, you will notice a difference. You can hit a switch on the side and turn on electronic ear protection which will quiet the world around you but still allow you to communicate with people around you.
They are perfect for shooting ranges and sporting events because they block out sound but you can still be aware of the world around you. While theyweren't made specifically for sleeping, they are flat enough that you can use them for sleeping comfortably.
Pros:
Lightweight

You can use them with your phone or device to listen to music

They fold up for easy storage
Cons:
It takes batteries to use the electronic ear protection
Click here to see the current price
Alternatively, if you are looking for a cheaper solution and don't mind not having electronic ear protection you can give a try to their passive earmuffs. Check them out here. They are advertised as shooting earmuffs but their ultra slim design makes them perfect for sleeping.
3. Generation 5 Hibermate Sleep Mask with Ear Muffs
These Generation 5 headphones are great for any situation where you just want to get some sleep. They are soft and cushioned so that you are comfortable. The earmuffs come off so that you can use them alone or keep them attached to the sleep mask to block out the light around you.
It is also easy to clean and can be thrown in the dryer if it needs a little refresher.
Pros:
Light-weight and comfortable

Easy to store

These can be used anywhere

Cons: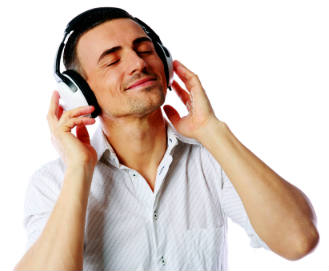 FAQ
Here are a few questions that I have run across as I was researching as well.
Are ear muffs good for traveling?
Yes, ear muffs are great for traveling for many reasons, but mostly because you can create an oasis of calm no matter where you are. It brings a sense of comfort that you tend to crave when you are away from home.
Are ear muffs good for sporting events?
Yes. You can use the regular ear muffs for blocking out the harmful decibels at car races, music events, and wrestling matches. They are perfect for children who have sensitive ears but don't want to miss all the fun.
Can ear muffs be used with other noise blocking products?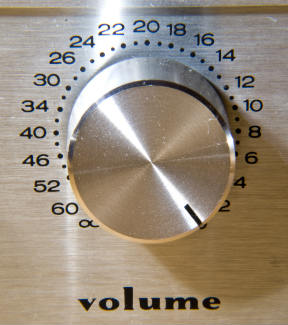 You can use them with earbuds or earplugs to block out even more noise. They do slip over your ears and stay in place so that they continue to block out the sounds around you and still hear your music.
Can you use ear muffs at the gun range?
It is recommended that you use ear protection at the gun range or while hunting. Headphone type ear muffs can be used for this purpose. However, you do not want to use any type of ear protection that will block your vision or keep you from wearing safety glasses.
Can ear muffs be used on job sites?
It is not recommended to use ear muffs on job sites that require hard hats because they can prevent the hard hat from sitting as it should on your head. In these situations, it would be better to use earplugs.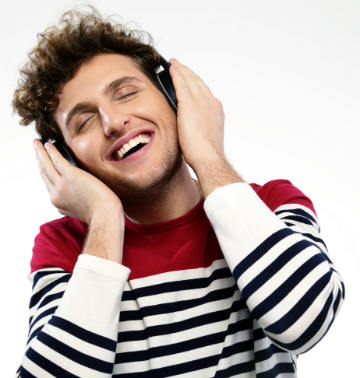 And the Winner is…
So, what are the best noise blocking ear muffs for sleeping in 2019?
I really like the Wrap-a-Nap ear muffs because they're so comfy. Wrap-a-Nap has a unique, patented design and also works as a travel pillow and sleep mask. They roll up into a small, compact 5"x5" roll, and you can attach them easily to your luggage.  Wrap-a-Nap works great on the airplane too. 
If you are looking for something without a sleep mask, you can go for the Howard Leight electronic or their passive noise blocking ear muffs. They don't have the sleep mask but they do have the foam cups that fit snuggly over the ear. They are a great product and at a fair price point. They are adjustable and work great.
So here you have my top ear muffs for sleeping. I hope that you have found the answers you were looking for. I also hope that you found your new favorite earmuffs so that you can be on your way to a night of good sleep. 
I hope these best bedtime ear covers will bring you the peaceful and quiet nights you've been dreaming about. Good night!