Can't get enough sleep because your significant other is a snorer? Or maybe you're sharing a room with someone who is a loud snorer? Not enough sleep will have you feeling like a zombie the following day. Not to mention that always getting deprived of quality sleep can have adverse effects on your health.
The bad effects of sleep deprivation include memory issues, poor concentration, mood swings, weakened immunity, weight gain and poor balance. You'll also be putting yourself at risk of different types of diseases if you don't get quality sleep.
Some studies even show that your brain will start to eat itself without proper sleep. (Wait… What??)
Good quality sleep is important for a host of different reasons including: good health, a strong immune system, and better overall mood. But what if you're sharing a room with a loud snorer (or even worse, what if you are married to one?!) or are other loud noises disturbing your sleep? If this is the cause of your sleepless nights then earplugs can help you out and quiet down most of the unwanted noise. With so many different options available, what are the best earplugs in 2019? Scroll down to find out!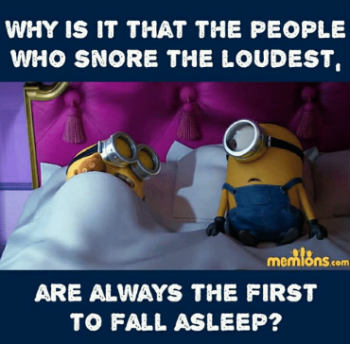 Top Snore-Proof Earplugs 2019
The Laser Lite has a vibrant color design for high visibility.

These earplugs have a smooth foam skin that prevents dirt from building up.

Very highly rated by customers – more than 90% 4 star and 5 star reviews on Amazon.
The Boules Quies Ear Plugs are made of cotton-covered soft wax.

This product can easily be molded to fit ears of all sizes.
These custom-molded earplugs are made of soft silicone putty.

The material used in this product is not only non-toxic, it's hypoallergenic and waterproof as well.

#1 Doctor Recommended
One of the highest NRR rated (32 dB) earplugs available on the market.

These reusable earplugs are made with soft silicone for a comfortable fit.

They are BPA free and hypoallergenic.

They come with a bonus travel case and travel pouch.
These custom earplugs are available in a variety of bright color options.

Can be used for a variety of different scenarios including: travel, shooting, and concerts

Quickly and easily molds to fit the exact shape of your ears to ensure comfort

High NRR rating (31 dB)
Why Do Earplugs Work, and Who Can Benefit from Wearing Them?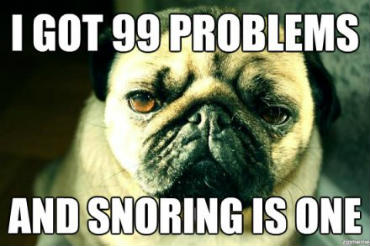 Earplugs seal the hearing canal of the ear and limit the amount of sound frequencies that reach the eardrum. Earplugs don't block noise out completely but depending on the efficiency of the earplug it dampens noise to a level that either prevents or limits hearing loss.
Noise-induced hearing loss occurs when a person is exposed to sounds over 85 dB. Limited exposure to loud noises won't necessarily cause long-term hearing loss but individuals that get exposed to loud noises above 85 dB on a regular basis will.
With the help of earplugs, loud sounds can be dampened down to below 85 dB. Construction workers, factory workers, musicians, and many other careers are exposed to loud noise on a regular basis and with the help of earplugs, long-term hearing loss can be limited.
Earplugs are also frequently used by travellers and by those that have a snoring spouse or roommate. Earplugs are an easy to use inexpensive way of reducing exposure to loud noises, not only will they ensure some peace and quiet, but they will also save your long-term hearing.
Types of earplugs
There is a variety of earplugs available on the market, the design of these earplugs vary depending on their intended use. Different types of earplugs include:
Wax earplugs

Silicone earplugs

Foam earplugs

Reusable earplugs

Moldable earplugs

Custom earplugs

One time use earplugs

Flanged (Hi-Fi) earplugs
What to look for when shopping for earplugs for sleeping with a snorer?
Sleeping next to a loud snorer can be torturous, not only can snoring be very loud, but it is also a very harsh sound that is definitely not soothing. Earplugs can help bring relief to the unfortunate that have to deal with snoring spouses or roommates.
If you are buying earplugs to combat snoring it is important to look for earplugs that fit comfortably. This remains important even if you sleep on your side (especially if this is your preferred sleeping position).
Make sure that they have an NRR rating that can adequately fight loud snoring.
How effective are earplugs in blocking out snoring noise completely?
Earplugs block out and dampen the noises produced by snoring but unfortunately, they won't completely block out snoring.
Earplugs with an average NRR rating around 20-25 dB can't block out the sound levels produced by a normal conversation (60 dB), average snoring noise is believed to be higher than that of an average conversation.
How to block out more noise at night?
Earplugs are an effective and easy to use accessory that helps to block out noise at night to ensure a quiet sleeping environment. Earplugs aren't able to completely block out noise, it only dampens it, but there are other ways to further block out loud noises.
Anti snoring pillows or wedge pillows can also help reduce snoring. If the loud snorer is in an adjacent room closing doors and windows will also block out the sound.
To block out the maximum amount of noise at night try using earmuffs for sleeping or flat headphones with earplugs to reduce the unwanted sound.
Silicone vs Wax vs Foam: Which are the most effective earplugs for blocking snoring?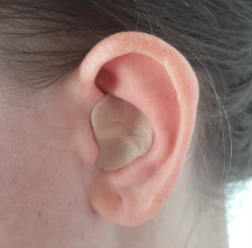 Silicone and wax earplugs are known for being more efficient in blocking loud snoring noise.
Silicone and wax earplugs are more efficient, and wax earplugs mold to fit your ear with precision but these earplugs are traditionally more expensive. Foam earplugs are a cheaper option but most of them aren't as efficient in comparison to wax and silicone earplugs.
Make sure to follow the instructions. The silicone earplugs are inserted in a different way than foam earplugs. Below you can see the instructions for Mac's silicone earplugs. Check your package as they may differ.
How to clean earplugs?
Cleaning your earplugs is very important to ensure good ear hygiene and health. Earplugs can be wiped with a wet cloth or they can be washed in water with soap. Read the instructions for cleaning on the earplugs that you have or that you plan on purchasing to ensure that they are cleaned efficiently. Allow earplugs to dry properly after washing them before your next use.
Best Earplugs for Sleeping with a Snorer Reviews
Howard Leight by Honeywell Laser Lite Earplugs
If you're looking for budget-friendly earplugs, look no further than the Laser Lite Earplugs.
It also won't lose in any color competition thanks to its vibrant yellow and magenta design. With 200 pairs of foam earplugs per pack, you'll be sleeping snug every night, free from your spouse's heavy snoring.
Review
Best Foam Earplugs
The Laser Lite has a good balance of performance and comfort. This earplug's 32dB NRR does a great job of blocking any noise that can disturb your sleep while its self-adjusting foam material allows it to fit ears of all sizes.
You also won't have to worry about removing them from your ears since it has a T-shape which makes it easier to grab and remove. The foam material used in these snore-proof earplugs have a smooth, soil-resistant skin as well.
The best thing about this product for me is its price. For a budget-friendly price, you get 200 pairs of earplugs. Since each pair can last you about a week, each pack will last you more than a year even if you share it with your partner.
That's incredibly good value for your money.
Pros
The design and material make it easy to insert and remove.

They're soft, allowing you to sleep comfortably.

It comes at an affordable price.

It doesn't get dirty easily.
Cons
Read more reviews on Amazon
Boules Quies Ear Plugs
If you're having trouble finding earplugs that will comfortably fit your ear canal, check out the Boules Quies Ear Plugs. Unlike the more common foam earplugs, these babies are made of soft wax which you can mold to fit your ears.
Review
Best Wax Earplugs
Whether you live with a snoring roommate or share a hotel room with a loud snorer, the Boules Quies Ear Plugs can help you. It can block snoring of up to 27dB so it's even better than other foam earplugs. Plus, these reusable earplugs are made of natural wax, so you can safely use it without any worries.
On the other hand, I like that it's remarkably easy to get a good fit. Just remove the cotton and knead it with your fingertips until it's soft. You can then shape it into what will give you a good fit. Don't forget to pull your earlobe so you can get a tight seal.
Pros
It gives a comfortable fit since you can mold it to fit your ears.

If fitted properly, it can block even more sound than most foam earplugs.
Cons
It takes a bit of practice to get a good seal but it's easy once you get the trick.
Read more reviews on Amazon
Click here to see the current price
Mack's Snoozers Silicone Putty Earplugs
Mack's is a well-known brand that has been making quality earplugs since 1962 and their Snoozers Earplugs is no exception.
These marriage-saving earplugs are made of silicone putty and has an NRR of 22dB. Aside from being one of the best earplugs for sleeping with a snorer, you can also use it to relieve airplane ear pressure and prevent water from getting in your ears when swimming.
Review
Best Silicone Earplugs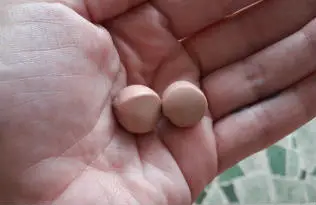 Get quality sleep each night by keeping out your spouse's snoring with Mack's Snoozers.
You also won't have to worry about not being able to wake up for work on time. Its 22dB NRR will let you sleep peacefully while still being able to hear your alarm in the morning.
It's also a great choice if you're having a hard time finding earplugs that will fit your ears. Like the Boules Quies Earplugs, this can be molded to fit your ears but instead of wax, this uses soft silicone putty.
Plus, aside from being waterproof, Mack's Snoozers are completely safe to use and won't cause allergic reactions.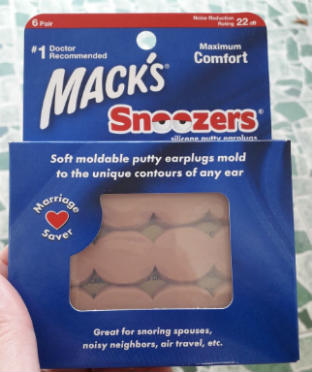 Pros
It can fit ear canals of all sizes.

It's cheap and reusable for up to a week.

This product is non-toxic, non-allergenic and waterproof.

Mack's Snoozers make it easy to get a comfortable fit and a tight seal.
Cons
It doesn't last as long as other Mack's earplugs.
Read more reviews on Amazon
ROVAZO – Reusable Silicone Ear Plugs

The ROVAZO reusable silicone ear plugs are premium hypoallergenic earplugs with a high NRR rating above 30 dB's that can be used for a variety of different purposes.
These ear plugs come in a travel-friendly case and pouch and they will be perfect for those that like to jet set all around the place.  
Review
Best Reusable Ear plugs for sleeping
The ROVAZO earplugs are made out of comfortable, soft silicone material that adjusts to the shape of your ear with ease. These earplugs are also reusable and can be worn for an extended period of time.
The ROVAZO earplugs have an NRR of 32 dB, this is the highest rating that earplugs normally have, these earplugs thus offer maximum protection against loud noises.  
Pros
High NRR of 32 dB

Convenient travel case and pouch

High quality silicone design

Hypoallergenic

Affordable
Cons
The design has a unique shape that some users might find uncomfortable
Read more reviews on Amazon
Decibullz

The Decibulllz custom molded earplugs are high NRR comfortable protective earplugs that can be used for a variety of different reasons including: swimming, travel, concerts and work.
Decibullz is the brainchild of Olympic level gymnastics coach and extreme sports athlete Kyle Kirkpatrick.
Review
Best Custom Molded Earplugs
The Decibullz have an easy to use molding system that ensures an earplug that is custom fit to your ear shape and size. The tips are re-moldable and if the perfect fit isn't achieved first time around they can be remolded.  
The tips of the Decibullz earplugs are adjustable and come in different sizes, and these earplugs are also available in a variety of different colors.
The Decibullz earplugs have an NRR of 31, this is one of the highest ratings that earplugs can have and it ensures maximum protection against loud noises.
Pros
High NRR of 31

Custom remoldable design to ensure the perfect fit

Tips of the earplugs are available in a variety of different sizes and colors
Cons
The Decibullz feature a hefty price tag in comparison to other earplugs on the market
Read more reviews on Amazon
Snore-Proof Earplugs FAQ
How Do Earplugs Work?
Earplugs work by sealing the ear canal to prevent sound vibrations from reaching the eardrums. Sound vibrations travel down our ear canals until they reach the eardrum, the eardrum passes the vibrations into the inner ear, in the inner ear tiny hair cells change the vibrations into electrical signals that are transmitted to the brain for processing.
Loud noises damage the tiny hair cells which cause hearing loss in the long run.
How Many Decibels Do Earplugs Reduce?
You can check the Noise Reduction Rating (NRR) of the earplug to know how many decibels it can block. Standard earplugs have an NRR around 25 dB, but there are earplugs that have higher NRR ratings.
It is vital to get an earplug that molds to your ear for a tight fit to ensure that the earplug blocks the maximum amount of decibels.
How many decibels is loud snoring?
Snoring is usually between 60 and 80 decibels,  however loud snoring can reach up to 90 dB. 
Note that talking is about 60 dB, and a chainsaw is 100 dB.
Are Earplugs Bad for You?
Earplugs are safe to use regularly as long as they're clean and well taken care of. However, you should refrain from using them every day to allow your ears to rest and prevent earwax build-up.
The effects of overexposure to loud noises and long-term hearing loss is a lot worse than any of the possible side effects of wearing earplugs.
Is It Okay to Sleep with Earplugs?
Earplugs are safe to use for sleep as long as you get a proper fit. Your ears shouldn't hurt while wearing them. Earplugs are designed to help you sleep better, not to limit sleep.
A pair of earplugs that fit well aren't just safe to use, they will also benefit your overall health by ensuring a good night's sleep free of any loud noises.
Can I Reuse Disposable Earplugs?
Disposable earplugs, especially foam ones, lose elasticity after a single use. This means that they won't be able to block as much noise as they initially could.
In terms of cleanliness, manufacturers don't recommend using them more than once since they can harbor bacteria that can cause ear infection.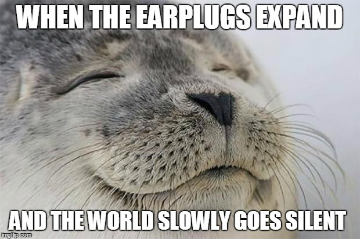 Wrapping Up
My overall favorite is the Mack's Snoozers Silicone Putty Earplugs. They're very effective and have a budget-friendly price. Plus, it's gentle enough for people with sensitive skin.
It's important to notice that if you want to maximize its noise-blocking capabilities, you need to get a tight seal so read the instructions carefully.
Though if you prefer foam earplugs, the Howard Leight by Honeywell Laser Lite Earplugs is a great choice. Not only is it very affordable, it's effective and easy to use as well.