I was excited to find a natural solution to back pains and acid reflux at once when I discovered wedge pillows. There are bed wedges that are fantastic for GERD and acid reflux, as well as wedge pillows that relieve back pain and muscle stress during pregnancy. They help your body sleep at an angle that will relax your muscles and won't allow the acid in your stomach travel back up your esophagus. But what are the best wedge pillows in 2023?
Best Wedge Pillows: Quick Overview
Helix Wedge Pillow
Best overall wedge pillow: You can use it both to sleep and relax, plus it stops you from snoring. Comes with a three-year warranty + you get a 100-night sleep trial. It's made of gel memory foam, to ensure the highest quality.
Acid Reflux Wedge Pillow by MedSlant
Runner-up: The pillow's contour will encourage you to sleep on your back if you're not used to it because this is the best and healthiest position to sleep in. Plus, seeing as it's a whopping 28 inches wide and 7 inches tall, you will never need any additional pillows in your bed.
Acid Reflux Wedge Pillow for Side Sleepers by MedCline
Best bed wedge for side sleepers with arm hole: MedCline pillow is the only one with a patented arm pocket. This means that it was specially designed for side sleepers so that they can slip their arm into it. In this way, you won't slide off it while you sleep and you'll be a lot more comfortable.
Avana Contoured Wedge Pillow
Best acid reflux pillow for side sleepers without armhole: Most wedge pillows are designed to help you sleep on your back. But not the Avana. It softly takes the shape of your body and allows you to sleep on your side if you want. It also has gel-pad cushioning.
InteVision Foam Bed Wedge Pillow
Best for recovering patients: The whole idea for the InteVision pillow was to provide support to patients while they rest after surgery. However, you can also use it if you plan on relaxing, watching TV or reading in bed.
Brentwood Home Therapeutic Wedge Pillow
Top cheap wedge pillow: This pillow is great option if you're on a budget. It has three inclination options: 7", 10" and 12". It's firmer than the other ones, so you may also need to use a more comfortable pillow if you're looking for something softer.
Hiccapop Pregnancy Pillow Wedge for Maternity
Best for pregnancy: Most women find that, as their pregnancy progresses, it becomes more and more uncomfortable to sleep on their back or on their side. However, the Hiccapop wedge pillow can be slid between your belly and the mattress to provide support and comfort. 
Why are Wedge Pillows used?
One of the main reasons wedge pillows are used is to help to prevent acid reflux (GERD) during sleep.
Since the upper torso will be in a raised position, the acids in the stomach won't be able to work against gravity to reach the throat.
Another great reason to use a wedge pillow is to get some back support while reading or watching videos on your bed.
Not only that, but pregnant women can also make use of the wedge pillow to avoid stressing any particular area of the body.
And these also can be used to lay newborns to sleep so that they won't experience reflux either.
Basically, from infants to old ones anyone can benefit from using a wedge pillow.
What Is the Difference Between GERD and Acid Reflux?
These two terms and medical conditions are very easy to get confused because they are quite similar. And people do get them confused most of the time. Let's break them down for a better understanding.
Acid reflux is a simple episode in which the acid usually contained in your stomach travels back through your esophagus. This is the tube that links your stomach to your throat. In medical terms, acid reflux is known as gastroesophageal reflux.
It can be a severe episode where you feel a burn inside your stomach or even inside your throat. That's normal because the acid is burning the lining of your esophagus causing you a discomfort.
Depending on how high the acid manages to reach, you could also taste some of the food you've had, in a regurgitated way. You might also taste something sour or bitter, which is the stomach acid itself, mixed with different foods and liquids.
What Is GERD?
GERD stands for gastroesophageal reflux disease (GERD). The difference between it and acid reflux is that while acid reflux is just a singular episode, GERD is a disease in which acid reflux happens all the time.
In other words, sometimes acid reflux develops into GERD meaning that you get it on a daily basis or several times a week, depending on what you eat. Which brings us to this.
What Foods Should Be Avoided with GERD?
In general, people who have GERD or are prone to episodes of acid reflux should stay away from the following foods or groups of food.
Meals high in fat

– they include cheeses, butter, milk, ice cream, salad dressings, sour cream, dips or sauces, and even very fatty cuts of meat.

Deep fried foods

– such as French fries, potato chips, fried chicken, or onion rings.

Spicy foods

– here's a

recommendation

from the National Institute of Diabetes and Digestive and Kidney Diseases which asks you to stay away from everything spicy.

Coffee
Chocolate
Peppermint
Alcohol
Tomatoes

and foods that have tomato-related products

Processed foods
Carbonated beverages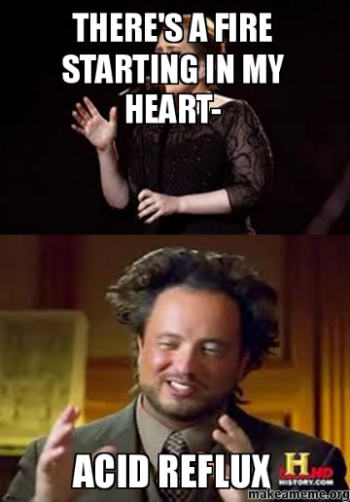 Can you have GERD without acid reflux?
This is a very good question that a lot of people ask their physicians. But it's also a tricky one. Why? Because while you can't technically have GERD without acid reflux, some people experience something called Silent Reflux.
It's also called LPR or Laryngopharyngeal reflux and it's simply another type of reflux. But its symptoms are quite different from those often seen in GERD or classic acid reflux. When it comes to silent reflux, many individuals may not actually feel the classic heartburn which leads them to believe they don't have acid reflux at all.
However, you should be aware that even though you don't feel it, stomach acid it still pooling up high in your larynx and throat. Once there, it might cause serious damage. Therefore, don't ignore the other signs you might be experiencing such as coughing or the inability to swallow foods properly.
Does a Wedge Pillow Help GERD?
As mentioned previously, GERD or episodes of acid reflux happen when you lay on your back relaxing or sleeping and the acid in your stomach finds its way back into your throat. It's a lot more likely to happen if you are overweight, have a sedentary lifestyle or are pregnant.
Wedge pillows have been specially developed to help those who suffer in a very simple and natural way. They elevate your torso, shoulders, and head so that the acid in your stomach cannot come back up. A simple solution for such an ugly problem!
These pillows can also be used when you're sleeping because the inclination angle is very soft, only reaching between 30 and 45 degrees. In other words, it won't disturb your sleep or cause your neck to tense up.
Best Wedge Pillows 2023: Reviews
Since many people don't know about wedge pillows, finding the right one can be bit frustrating.
But after some research, you can get a clear idea of what you're going to get from the market.
I highly recommend these wedge pillows listed below.
1. Helix Wedge Pillow Review
The Best Wedge Pillow for GERD and Acid Reflux
The reason why I chose the Helix Wedge Pillow as my number one out of all the rest is that it does so much more for you. Of course, it takes care and even solves your GERD and acid reflux.
But, apart from that, it also improves your breathing which leads to you stopping from snoring.
The pillow will also calm the pain in your back and neck if you use it under your head.
You can also place it under your legs and elevate them. In this way, you will relieve the pressure off your lower back after a long day of sitting down.
It's made of gel memory foam, comes with a three-year warranty, and you get a 100-night sleep trial to see if it's the perfect fit for you.
Pros
It has more uses than a regular pillow or other wedge pillows

You can use it in different positions

It adjusts to your body's preferences
Cons
Some people might find it too expensive
2. Acid Reflux Wedge Pillow by MedSlant Review
Runner-Up
The Acid Reflux 'Big' Wedge Pillow is one of the best ones to solve acid reflux symptoms quickly.
These pillows are great for side sleepers who are trying to get used to sleeping on the back since the pillow contours itself to make yourself comfortable.
It is 28 inches wide and 7 inches tall and you won't need use an additional pillow unless you're very fond of it.
The material used to make the pillow is of very high quality and free of toxic substances.
You may need to keep the pillow in an arid place for the first 4-5 days to remove the odor from it.
Pros
Quickly alleviates acid reflux symptoms and snoring

Comfortable and toxic free cushion material

Ample size for rolling around
Cons
 Gives out odor initially for 4-5 days after removing from package
3. MedCline Advanced Positioning Wedge Pillow
Best Bed Wedge for Side Sleepers with Arm Hole (Advanced Design)
The MedCline has a patented and amazing arm pocket in which you can slide your arm during the night and simply hug the pillow while you sleep. This will make sure you won't slide off it and that you will be comforted as if you were sleeping with a person.
As opposed to other wedge pillows, the MedCline will incline your entire torso, not just your head and neck. This has been proved clinically to have amazing benefits on your GERD and acid reflux as well as on your back pains.
The MedCline also come equipped with a plush cover that you can machine wash any time you want for your comfort and safety.
Pros
It's made of four types of foam while other wedge pillows only have one type of foam

The arm pocket ensures you won't slide off it

It comforts you during the night
Cons
4. Avana Contoured Bed Wedge Support Pillow for Side Sleepers in 2023: Review
Top Bed Wedge for Snoring and Side Sleepers without Arm Hole
Best Bed then go for the Avana contoured wedge pillow. These are great since they still do an effective job of reducing snoring and acid reflux.
Most wedge pillows are designed primarily for back sleeping. And given that many surgical recoveries require the patient to sleep on their back, this design is understandable.
But if you are an ardent side sleeper who is not recovering from surgery, you may feel sleeping on your back a little tough.
Here's where the Avana side sleeper's wedge pillow comes in. It is designed with a contour that resembles your shape when sleeping on your side.
It is very comfortable for most side sleepers and also comes with an optional gel-pad cushioning.
Although they are expensive for a pillow, you'll love it for the reduction in acid reflux, nose blockage, and snoring problems.
And guess what, you can use the same pillow to sleep on the back and it still will be very comfortable.
It is 24 inches wide and 8 inches tall and you'll need to use a soft pillow over it to get most comfort.
Pros
 Comfortable for side sleeping

 Gel-Pad keeps the pillow cool

 The cover feels soft and luxurious
Cons
 Uncomfortable for people with a large frame
6. InteVision Foam Wedge Bed Pillow Review
Best Wedge Pillow if you're recovering from a surgery or want to have some support when reading
These wedge pillows are made with the whole focus of providing support during surgery-recovery and reducing acid reflux.
It is big and firm and it feels more like an extension of your bed than a pillow. It takes some time to get accustomed to sleeping on this wedge pillow but once you get used to it, it's very comfortable.
It comes with a high-quality Egyptian cotton cover which both feels comfortable and prevents sliding.
Nevertheless, side sleepers with a smaller than average frame may still find themselves sliding on the pillow during sleep.
Owing to its size, you may find it take up a lot of space when not used.
It has a dimension of 24" x 24" x 12" and it has a wider variant with a lesser inclination which you may prefer if you want to use it along with a pillow.
Pros
Effectively reduces acid-reflux and snoring issues

High-quality cotton cover

Large enough to move around during sleep

Can be used as a support when sitting
Cons
Sliding during sleep can occur for shorter people

Difficult to store away when not in use
7. Brentwood Home Zuma Therapeutic Foam Bed Wedge Pillow Review 
Best Cheap Bed Wedge Pillow
The Brentwood Wedge Pillow is a great choice if you're buying wedge pillows for the first time.
It comes in three inclination options: 7", 10" and 12". The pillow is on the firmer side and you may need to use a small pillow for your head for more comfort.
Side sleepers may find it hard to use this pillow as the surface is firm and may cause you to slide down.
Unless you're already comfortable using wedge pillows, go for the 7" version and use a soft and thin pillow under your head.
These wedge pillows come with a machine washable cover and you can also order for a replacement cover in case you need a spare one.
Pros
Relieves Acid Reflux and Sleep Apnea symptoms quickly

Provide excellent support during surgical recovery

Comfortable to be used in a sitting position as well
Cons
Not comfortable for side sleepers

Not easy to compress into a bag for storage
8. Hiccapop Pregnancy Pillow Wedge Review
Great Bed Wedge for Pregnancy
The Hiccapop Pregnancy Pillow Wedge is one of the must-haves for pregnant women who find it increasingly difficult to sit or sleep comfortably.
This small wedge pillow is specially designed so that you can lie on your side and keep your belly over it to reduce stress during sleep.
You can also place it in-between your legs or behind your lower torso if you feel stressed out in those areas.
It has a soft cover which is very comfortable even to lay your baby's head after your delivery.
These pillows come in only one size and although it fits most people's sizes, you may find this pillow uncomfortable if you are taller than 5'6".
Also, the pillow becomes warm during usage which may not be comfortable during summer or for those living in humid areas.
The pillow has a soft cushion on one side and a firmer one on the other but in reality, they are both somewhat similarly on the firmer side.
Pros
 Greatly reduces pregnancy-related body stress and helps for a good sleep

 The cover is very soft and comfortable

 Can be used in a variety of positions
Cons
 Feels too small for those taller than 5'6"

 Cushion gets warm after continuous use. It shouldn't matter if you live in a cold climate though.
What is Wedge Pillow?
Unlike regular pillows, wedge pillows have a peculiar shape like that of a triangular cut-cheese.
They are usually made of foam and have a cover over them like a pillow cover.
They are primarily used to provide support to people recovering from orthopedic treatment and other surgeries.
They can also be used to avoid gastroesophageal reflux disease symptoms, relieve stress during pregnancy, reduce snoring, help with sleep apnea and relieve back pain.
How to find the best wedge pillow?
Wedge pillows come in various shapes and sized to suit the needs of one person to another.
Basically, we can categorize them based on the following factors
Shape
Although all wedge pillows share a somewhat triangular shape, there are a number of variations available to suit certain purposes.
The following are some of the shapes available and their purposes.
Shape
Purpose
Triangle
Most common shape
Most suited for back sleepers
Can be used as 'sitting' support
Flatted Triangle
Most suited for resting legs
Can be used with a pillow to rest head
Contoured
Specially made for side sleepers
Curved
Specially made for pregnant women
Modular
Can be customized for different needs
Size
Wedge pillows come with a variety of sizes and you need to be sure of the exact size before you plan to buy them
For pregnant women, there are specially shaped pillows which are small and contoured so as to support the belly while sleeping.
If the pillow is going to be used to give support under your knees, you can choose a pillow that has ample width for you to move around.
So in such a case be sure to pick a pillow that is at least 24" wide.
Even if you are just looking to reduce snoring or back pain, make sure that you have a pillow which is as wide as much as you like to move around during sleep.
Otherwise, you'll keep rolling off your pillow and thus have repeated "falling into a ditch" scenes in your dreams!
Wedge angle
Not everyone likes sleeping on a slopy surface. And the main reason the causes many people to like or hate their wedge pillow is the elevation they get on them.
When it comes to wedge pillows you have the option of choosing a pillow that has the right amount of inclination.
For example, some people prefer using their favorite pillow on top of a wedge pillow and these can opt for a wedge pillow with a low wedge angle.
And you can get a pillow with a higher wedge angle if you are very concerned about acid reflux or snoring or simply want to feel like lying on a recliner
Firmness
A wedge pillow should be less fluffy and more firm if you really want to get a good support from it.
But it should not be too firm that it no longer qualifies as a pillow.
So what many manufacturers do is that they make the structure of the pillow very firm and just add a layer of soft foam all over the pillow.
This helps in providing a comfortable contour to the body and provide ample support at the same time.
Storability
If you don't want your wedge pillow on your bed all the time, you can look for pillows which can be folded/ split to be stored in a compact space.
Some pillows made completely of memory foam can actually be compressed many times their size and kept in any bag for storage.
But keep in mind that after compression, such pillows take around a whole day to regain their original shape.
Wedge Pillow Buying Tips
Now that we know what types of pillows are available in the market, here are some tips that'll be helpful during purchase.
Check out the pillow's user reviews to see how long the pillow is going to last. There are some good looking pillows that lose the firmness of their shape within a year. You'll get much more important and real experience-based information by doing that.

Make sure that you get a matching washable pillow cover during your purchase. It's hard to find one otherwise since every other wedge pillow has a different shape/size.

Go for pillows that are free from toxic substances like synthetic latex, BPA, Fire retardants etc. 
How to find them?
Don't worry! If the manufacturer has taken the pains to make the pillows toxic free, they surely brag about it in their packaging.
So look for signs like Latex-Free, BPA Free, Phthalate free rtc.

Get your doctor's advice to make sure that the shape and inclination of the pillow are suitable for your medical condition.

Finally, prefer pillows whose color/ texture most suits the ambiance of your bedroom.
If you like to sleep on your wedge pillow whenever you're on the bed, better make sure it looks good in your bedroom too.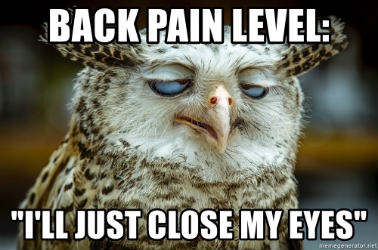 Conclusion
To sum it up, if your highest priority is relief from acid reflux, GERD and snoring issues, then go for the best of the best Helix wedge pillow or the runner-up Medslant bed wedge.
Although they're a bit expensive, they serve the purpose very effectively. Besides, you'll find these quite comfortable even if you're a side sleeper. 
The InteVision wedge pillow is for you if you are recovering from a surgery or want to have some support when reading. Keep in mind that these pillows do have a 'get used to' period in order to get a really comfortable daily sleep.
Go for the Brentwood wedge pillows in case you are on a  tight budget and still want to get a comfortable sleep. These pillows give you the versatility of using the pillow during reading, watching videos, writing etc along with providing a comfortable sleep.
If you can't switch from side-sleeping to back sleeping and are looking for a wedge pillow with arm hole then go for the MedCline's advanced positioning no slide wedge.
If you want an acid reflux wedge pillow for side sleepers without an armhole, Avana contoured wedge is perfect for you. These are great since they still do an effective job of reducing snoring too. 
Finally, if you need some support during pregnancy, simply go for the Hiccapop Pregnancy Pillow Wedge. In fact, this pillow may come handy even after delivery.
So there you go folks, these are my recommendations for choosing the best wedge pillow in 2023. 
Sleep tight!