You know how every big company or major brand likes to tell the story how they actually started out somewhere in a garage? Well, that's us too! Except that Sleeping Lucid was, in fact, born in a bedroom! 
Which is why you could say it was literally a dream our founder, Liz had. In fact, it was a hobby as well, born out of her chronic insomnia. That's right, just like millions of Americans out there and people all over the world for that matter, Liz was troubled by insomnia for years on end.
But you know what they say – necessity is the mother of invention! At first, she went online spending hours researching different websites to try and find out what could be the cause of her insomnia. It was then that she discovered that sleeping on the wrong type of pillow, mattress, and even using the wrong type of linen could, in fact, lead to stress, night sweats, and yes, the mighty and fearsome insomnia!
That's how Sleeping Lucid was born! From the desire to offer high-quality reviews of pillows, mattresses, sheets, materials, and everything in between so that you can make an informed decision when you go shopping. 
Another topic you'll find discussed in great detail on the Sleeping Lucid website is – you guessed it – lucid dreaming! If you've ever wondered how and if it works, what are its benefits and whether or not you should try lucid dreaming for yourself, we have all the answers right here!
Not to mention a whole array of other topics we brush up on, such as sleep apnea, neck pains, TMJ, best sleeping positions, and more. So basically, every information you need about sleep, we have it all right here, in one spot!
Do we call ourselves sleep experts? We surely didn't start off like that! In the beginning, we were simply a small team of passionate people who were mad about this topic as well as content writing, marketing, and creating a project that stands out and delivers high-quality information in this niche for everyone who needs it. 
But here's something better. Why don't you meet our team? And if you have any questions, please contact us at hello@sleepinglucid.com
Meet the team at Sleeping Lucid!
Liz
Founder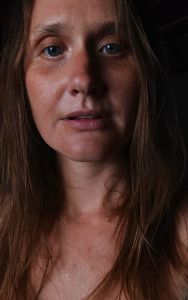 I'm Liz and I'm the one who started it all!
I suffered from chronic insomnia for years before realizing that my bad sleeping habits were the problem.
Once I improved the quality of my sleep, I decided to spread this message to everyone out there who might need it in the shape of reviews and useful content on the world of sleep hygiene!
What do I do in my spare time? I love doing little DIY projects with my son, cooking, and working in my garden. And, yes, I do grow a lot of plants and herbs that help me sleep better, like lavender and chamomile!
Favorite quote – "There is a time for many words, and there is also a time for sleep." ― Homer, The Odyssey
Liam
Editor
Hi! I'm Liam and I'm in charge of editing the wonderful content on Sleeping Lucid.
I am, without a doubt, one of the most passionate sleepers you will ever meet in your life. But I'm also super passionate about media and content. 
I've worked in a plethora of agencies and nonprofit organizations where I've had the chance to dip my toes in hundreds of projects one more interesting than the last. But nothing sparked my interest quite like the content we produce about sleeping. It definitely helped me curate the way I sleep and I want to help others improve as well!
Favorite quote – "There is no sunrise so beautiful that it is worth waking me up to see it." ― Mindy Kaling, Is Everyone Hanging Out Without Me?
Kira
YouTube Content Creator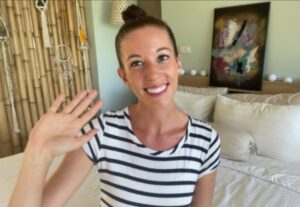 Some people are beauty gurus, some are lifestyle gurus.
I'm a sleep guru. Is my favorite song Pillowtalk? Absolutely!
I just wish the video had more pillows and mattresses. But that's not a problem because I have them all reviewed right here. 
Favorite quote – "I love sleep. My life has the tendency to fall apart when I'm awake, you know?" ― Ernest Hemingway