The benefits of silk bedding are not unknown to all. The silk bedding is made from the natural silk which is historically popular to all the people in the world. In today's world, silk is very popular for its smooth texture, softness, luxuriousness, health care effects, and durability.
The raw silk fabric is used to make different types of silk bedding such as silk duvet comforter, silk bed sheet (check out the best silk sheets in 2023), silk pillowcase, silk duvet cover, etc. All of these beddings possess enormous health care attributes that can improve your health condition. However, you can get different types of duvet comforter in the market but hypoallergenic silk duvet comforter is superior for the following reasons:
1. Silk duvet comforter is made from Natural fabric
Silk duvet comforters are made with natural silk fabric sourced from silkworms. And the 'silkworms' eats mulberry leaves to produce silk threads. And the farmers in the village work hard to cultivate silk threads from the silk cocoons.
After the extraction of silk thread, a non-harsh chemical process is required to make high-quality silk fabric like mulberry, Carmeuse, Lily silk, Tussah, etc.
Because of its natural fabric silk duvet comforter is purely hypoallergenic. Additionally, it has an aesthetically appealing design. 
The best silk duvet comforter is very much soft, lightweight and smooth. It will provide you a comfortable sleeping environment all year round.
2. Warm and Breathable
Silk comforter is highly ventilated and more breathable than any other fabric in the market. This comforter has a body temperature regulatory attributes that will allow you to keep your body temperature suitable while you sleep under it.
It will keep you warm on a winter night and doesn't make you sweat in the hot summer day.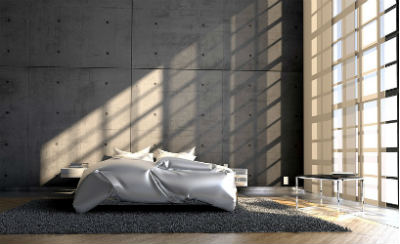 3. Silk duvet comforter is skin-friendly
As I have stated above, the silk comforter creates a better sleeping environment by promoting sleep. The silk fabric contains different types of amino acids. Most of these amino acids are important for the human body.
Additionally, silk cares for your skin. Everybody especially infants, adults, and women can use silk comforter because silk is good for skin, slow down aging and keeps your skin clean. Additionally, silk duvet can enhance body vitality, reduce hair fall, and stabilize nerve movement. Read my silk vs satin sheets and pillowcases article to find out more.
4. Hypoallergenic
The silk comforter has hypoallergenic properties. It can resist dust, mildew, bacteria, allergy from your body and skin. And It's antibacterial and anti-allergic properties keep you save from itching, snoring, coughing and any types of allergic diseases.
5. Silk duvet comforter requires very low maintenance
Silk duvet is dust, mildew and mold resistant. Consequently, it will gather fewer dust mites than a cotton comforter. So, unlike cotton comforter, it requires very low maintenance. Moreover, it is easily washable by machine. Read my silk vs down duvet article to find out how these two comforter materials compare.
6. Silk duvet comforter lasts long
Some people think that silk comforter doesn't last longer than a cotton comforter. But it is not true. A cotton comforter can last at best 5 to 6 years while a silk comforter can last for 10-15 years and even longer if taken care of properly.