For the last couple of years, I have heard a great number of positive things about bamboo textile and bamboo sheets.
As far as I knew, bamboo used to be used as the material to make hats, shoes, bustles and ribs for corsets around the world. Which all prove the bamboo plant to be sturdy and strong.
I became curious about how this plant, that is known to be really tough could become to be considered the softest of all sheets. So, I dedicated a couple of hours to researching about the pros and cons of bamboo sheets.
My findings were reassuring rather than surprising. The pros of bamboo sheets outweigh the cons in many aspects such as health, comfort, durability, and heat regulation compared to the sheet materials like cotton, silk and obviously, polyester.  The one main con of bamboo sheets, if any, is the price and the extra gentle care. However, if we account the durability of bamboo sheets in this factor, they do become the more economic choice in the long run.
If you're looking for bamboo sheets that have a good balance of price and quality, then the eLuxurySupply 4-Piece Bamboo Sheet Set is your best choice. It comes at an affordable price while giving you various sizes and colors to choose from. But, if you're looking to go all out, look no further than the Cariloha Resort Bamboo Sheet Set. You'll get all the best that bamboo sheets have to offer, and you'll even get a 90-day satisfaction guarantee to ease your mind.
Benefits of Bamboo Sheets
Bamboo sheets have been seeing a rise in popularity and demand these days as more and more people discover the benefits that bamboo sheets can provide. But what exactly are these pros of using this type of bedding?
Breathability
One of the great things about bamboo sheets is that they're breathable. This means that air can pass through the fabric, allowing you to have cool nights even during summer.
Bamboo sheets even have excellent moisture-wicking capabilities that can keep your sweat away from you as you sleep. Now, pair its breathability and moisture-wicking ability and you have the perfect bedding combination for hot sleepers.
Health
Another benefit of the bamboo sheets is the fact that they are incredibly porous. Because it is so porous, it is also heat regulating which makes it easier to sleep in the summertime. The breathability of the fabric creates a less moist environment to discourage the mites and bed bugs from living in your bed as well as being;
Hypoallergenic,

Anti-bacterial

Anti-fungal
Durability
For cotton sheets, there is a thing called thread count, the higher the number, the softer, better quality the sheets are.
However, for bamboo sheets, the thread count doesn't matter in most cases as some people report 350ct being softer than 500ct.
When it comes to Bamboo sheets, what matters is the quality of the brand. Below are a couple of things to look out for if you want to find the best bamboo sheets.
Price: 100% organic bamboo sheets that are the highest quality are not going to be below $100 but will last for a long time and may come with pillowcases

Check to see if they are twill-woven. The highest quality of the bamboo sheets will be twill-woven which will feel amazing against your skin

Research the brand on the internet and check their reviews to make sure you are spending your money wisely
You must know about how comfortable Egyptian Cotton sheets are, but Bamboo sheets feel better, are stronger yet lighter than Egyptian cotton sheets and not even a little slippery, providing years of comfort and a new-like appearance.
Insulation
Bamboo fabric is something really special because, despite being breathable, you can still use it come winter. But how can something that can keep you cool when the weather is hot work out as your cold-weather bedding?
Well, it has thermoregulating properties that will keep you warm when the weather is cold. No more changing your set of sheets as the seasons change.
Your bamboo sheets will keep you comfortable all year round, allowing you to stay cool in summer and warm in winter.
Naturally Hypoallergenic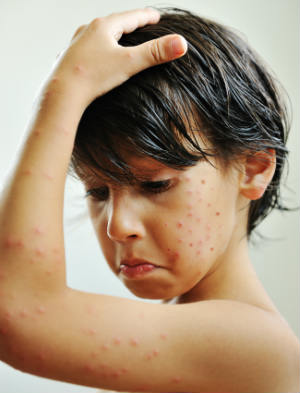 Another wonderful thing about bamboo sheets is that they are naturally hypoallergenic. Since a lot of bamboo species can be grown without the use of pesticide due to their resistance to insects and diseases, sheets made from bamboo won't cause you to have itchy skin and other allergies.
This makes bamboo bedding the ideal choice for you if you have allergies and sensitive skin.
Odor Control
You also won't have to worry about bad smell interrupting your beauty sleep since this type of sheet can stay fresh for a long time. Bamboo sheets are naturally resistant to mildew, mold, and bacteria and have a moisture-wicking property that prevents odor from building up.
Comfort
Bamboo sheets are light and soft to touch. Now, combine these two with its other properties and you have the perfect recipe for a good night's sleep.
Eco-Friendly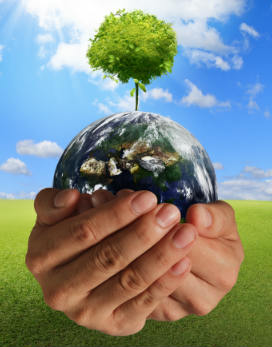 One of the things that attract consumers to bamboo sheets is its eco-friendliness. The bamboo plant is very resilient, so it doesn't need pesticides and insecticides.
This means that the soil where the bamboo plants are planted remain unpolluted. Also, compared to cotton, bamboo requires much less water as it grows and during processing.
What are the cons of bamboo sheets?
Just like any other product, bamboo sheets have its own cons as well. Let's check out some of the drawbacks of bamboo beddings.
Price
Bamboo sheets are quite costly due to a couple of reasons.
Processing – The bamboo plant is quite woody so it's harder to extract the fibers that will be converted into fabric. First, the bamboo trunks are steamed and mechanically crushed. Then, a process called retting is done to separate the fibers.
Duties – Most of the bamboo sheets that you see in the market today are made in China and Far East Asia where the bamboo plant is abundant. Hence, the shipping and duties imposed by the countries greatly add to the cost of bamboo sheets.
Care
Like many organic fabrics and material, washing bamboo made stuff needs a lot gentler care than regular, cotton made, sheets. It is recommended that you wash bamboo sheets:
By themselves

With warm water

Without fabric softener (believe me, you won't need it anyway)

Line dry instead of tumble dry
But remember, with gentle care, the already durable bamboo sheets will become even more durable, remaining brand new for many years to come.
Pros and Cons of Bamboo Sheets: Are They Worth Your Money?
Now that we've talked about the pros and cons of bamboo sheets, the real question remains – are they worth it?
Yes, bamboo sheets are definitely worth it. Despite the high cost of acquiring bamboo sheets, you'll be able to use them for years to come because they are durable.
You can think of it as an investment since you won't have to keep buying new bed sheets and its properties will help you stay healthy. Not to mention that they're so comfortable and soft that you'll have a refreshing sleep each night.
Final Recount: Benefits vs Disadvantages of Bamboo Sheets
The benefits that you can get from bamboo sheets far outweigh the disadvantages. In fact, like most products, you just get what you pay for.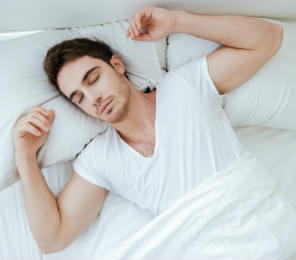 What Are the Pros of Bamboo Sheets Compared to Other Sheets?
So, we've talked about the pros and cons of bamboo sheets. But how do they compare to other types of sheets like cotton, linen, and microfiber?
What Are the Benefits of Bamboo Sheets Compared to Cotton Sheets?
Bamboo sheets are softer than cotton sheets. They are more durable as well though they do require proper care. Cotton is also a crop that requires a lot of water and it uses pesticides that can pollute the soil.
Since bamboo is more sustainable and environment-friendly, they appeal more to consumers that take carbon footprint into account when choosing the products that they use.
It's also important to know that quality bamboo sheets are comparable to sheets made from Egyptian cotton. Bamboo sheets are indeed pricey but Egyptian cotton beddings are usually far more expensive.
To know more about the pros and cons of these two types of sheets and how they fare against each other, check out my in-depth Bamboo Sheets vs Cotton Sheets article.
Benefits of Bamboo Sheets Compared to Linen Sheets
Linen is another popular type of bedding that is often compared with bamboo sheets. Bamboo and linen bed sheets each have their own pros and cons, but both are comfortable, breathable and hypoallergenic.
However, though linen sheets are still pricey, they are a bit cheaper than bamboo sheets. But, if you're willing to look past this small difference, you'll repeat your rewards in terms of the bamboo sheet's durability. Plus, bamboo sheets don't get dirty easily, so you don't have to wash them as often as linen sheets.
For more information on how well bamboo sheets can stand against linen sheets, you can go to our detailed post about Bamboo Sheets vs Linen Sheets.
What Are the Benefits of Bamboo Sheets Compared to Microfiber Sheets?
Microfiber is a synthetic fiber that is cheap and easily available in the market today. So, how do bamboo sheets hold up to microfiber sheets?
Well, when it comes to durability, comfort and being hypoallergenic, they are equals. On the other hand, microfiber sheets are ahead when it comes to maintenance and cost since they are easy to care for and very cheap.
But bamboo sheets still shine because, unlike microfiber sheets, they are very breathable and eco-friendly.
If you'd like to know more about the pros and cons of these two types of sheets, check out my Bamboo Sheets vs Linen Sheets article.
How are bamboo sheets made?
If you have seen a bamboo plant before, you probably don't picture sleeping on them to be comfortable. But once the plant is crushed into the fibrous and stringy material and put through mechanical or chemical processing, we get the silky, soft touch we love.  There are two ways Bamboo sheets are made;
Process
The mechanical process produces 100% eco-friendly, green and organic bamboo whereas, the chemical process produces less natural fibers, like Bamboo rayon and Bamboo lyocell and uses toxic chemicals like sodium hydroxide, sulfuric acid and carbon disulfide, making it harder to recycle and reuse. Bamboo is easier to dye so they still carry less chemicals than other types of sheets.
Outcome
Bamboo sheets tend to be much softer and comfortable against your skin because instead of multiple short threats being woven together, like with cotton and polyester sheets, bamboo sheets are made by stretching thin bamboo strings across the sheet.
Where to Get Some Bamboo Sheets?
I personally love Amazon for shopping. Especially because of the customer reviews.
This Cariloha Resort Bamboo sheet set impressed me with the smooth, silky look and its amazing customer reviews!
Some described the sheets as superb. I mean, if you look at the other reviews, most of them agree so who am I to be suspicious. Customers appraised the bamboo sheet set, explaining they were happy with their purchase, how comfortable the sheets were and some suggested that it helped with not sweating so much while sleeping.
Pros
Soft with a sateen finish

Has advanced box-stitched seams

Light and thin

Durable

Comes with a 90-day satisfaction guarantee

Body temperature-regulating

Has extra-deep pockets

Very comfortable to use

Great customer support
Cons
Sometimes shrinks a bit after the first wash


Read more reviews on Amazon
Another set of sheets I considered was eluxurySupply set of 100% bamboo sheets. They have color options, options for different sized mattresses, offer guarantee and the reviews say the sheet set is fresh and lighter than air as well as being comfortable and durable.
Some customers added that they couldn't wait to get their second set. With reviews like this, it was easy for me to switch from cotton sheets to bamboo sheets.
Pros
Available in various colors and sizes

Anti-static

Adjusts to body temperature

Soft and silky

Lightweight and durable

Has deep pockets

Comes with a 30-day money-back guarantee
Cons
Some say they have issues with pilling
Read more reviews on Amazon
FAQ
Many people are curious about Bamboo sheets. I gathered some of the questions I saw the most and found the answers to them.
Are bamboo sheets more comfortable than Egyptian cotton sheets?
Yes. Bamboo sheets have the softest fibers, are heat-regulating, lighter yet still stronger than Egyptian cotton.
Does the threat count matter when it comes to Bamboo sheets?
Thread count will matter as long as it is the same brand or two brands that are similar in quality. A 350ct bamboo sheet set from brand A might be more comfortable than a 500ct bamboo sheets of brand B. Make sure to do your research before purchasing.
Are bamboo sheets more durable than cotton?
Yes. Bamboo sheets are more durable than cotton.
Bamboo sheets are made with individual, long strings of thread instead of using a blend of multiple, short threads woven together.
Bamboo is also a stronger material than cotton, fitting your bed perfectly after a couple washes and remaining perfect, without shrinkage for a long time.
Why are bamboo sheets more expensive?
Bamboo sheets are made with 100% bamboo instead of using blends of different fabrics. They are also the most comfortable sheets to sleep on the market, therefore, creating a higher demand.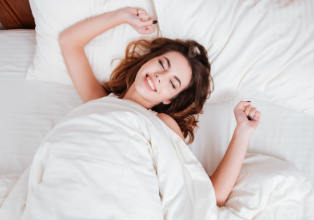 Conclusion
So, in comparison to the other types of sheets on the market, bamboo is definitely the new number 1 when it comes to comfort, health, environment and durability.
The cost of the sheets becomes reasonable if you consider the durability of them and the extra care is worth it for the extra comfort. Check out my article about this year's best bamboo sheets. Sleep well!