Tencel vs Bamboo sheets: what are the differences and similarities? Both Bamboo and Eucalyptus are soft and comfortable and better for the environment than cotton bedding. Lyocell sheets are less wrinkly than Bamboo and their manufacturing process is more eco-friendly than Bamboo. On the other hand, bamboo has antifungal properties but Eucalyptus sheets, if not maintained well, are prone to growing mildew. Tencel and Bamboo sheets are in the same price range.
If you are looking for 100% bamboo sheets go for highly rated Cariloha bed sheet set and if you want to try out Tencel sheets Royal Hotel offers great quality for an affordable price.
What are Tencel (Lyocell) Sheets?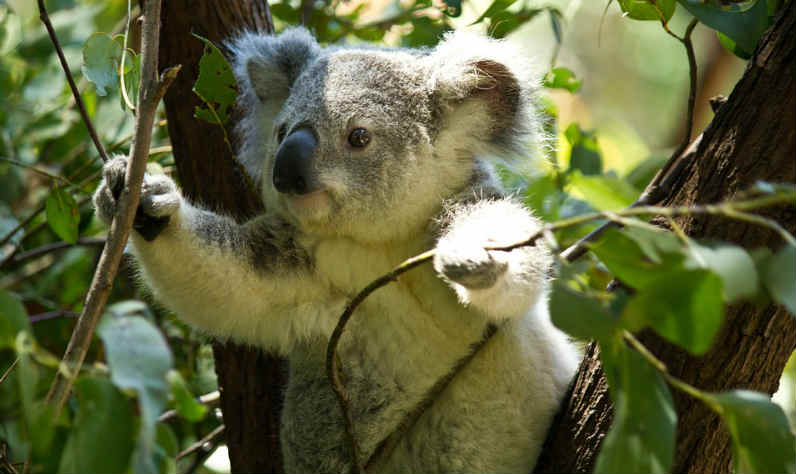 Tencel, originally a brand name, is also called lyocell. The fabric is made out of wood cellulose just like in Bamboo but Tencel uses eucalyptus trees instead.
It was developed in 1992 and made popular when the world started to be a little more eco-conscious. Its unique manufacturing process allows it to be free from harmful chemicals and recycles 99% of the water being used.
Eucalyptus sheets are really soft and supple yet very cool to touch which makes it a great choice for people with easily irritated, sensitive skin.
However, Tencel is hydrophilic, it loves water and is super absorbent, and can lead to mildew growth if it is not taken care of properly. Make sure that your sheets are dry before making your bed every morning and also check to see if the sheets are dry after washing and before storing.
Line dry in a cool, dry area every time for your sheets to last a lifetime.
What Are Bamboo Sheets?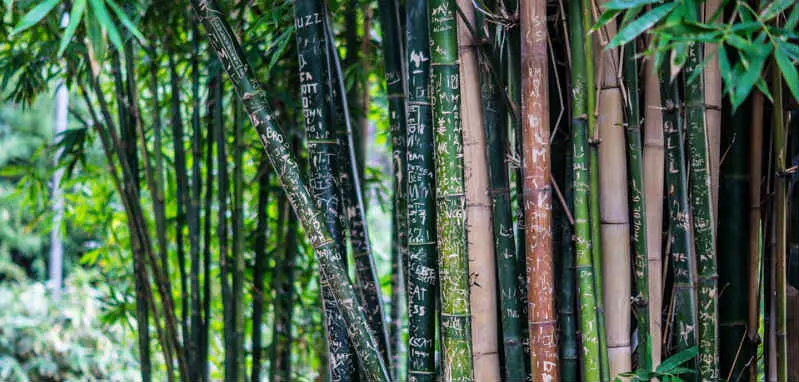 Bamboo sheets, just like its name, is made out of bamboo pulp. Bamboo textile was invented ages ago with uses in corsets, hats, shoes etc. so, the first use of bamboo in sheets is unknown since bamboo textile has been blended with cotton way before pure bamboo sheets were invented.
Bamboo sheets have antibacterial and antifungal properties, helping people with allergies by discouraging dust mites from living in your bed.
The yarn made out of bamboo that is used for bamboo sheets is more durable than its competitors because instead of small pieces of thread woven together, bamboo sheets are made by stretching long threads across from one end of the sheet to the other.
Bamboo sheets require gentle care as they can get wrinkly and shrink if they are not taken care of. You can eliminate the possibility of your bamboo sheets and keep them for years to come by simply making sure to wash it with warm water, by itself and without fabric softener.
Now that we've got the ''What are they?'' out of the way, let's compare the two to see which one is better to sleep in. Time for the showdown!
Bamboo vs Tencel Eucalyptus Sheets: 
Production
Bamboo plants are not destroyed from the roots while harvesting. The growth gets cut so that the plant can grow again.
While the mechanical process of bamboo is environmentally friendly, the chemical process adds some toxic chemicals to the bamboo pulp to process it.
Eucalyptus plants (Tencel) need to be harvested during its season and no more than half of the leaves of the plant can be harvested if they want the plant to continue producing.
It may take longer and more plants to make Tencel, but the production is eco-friendly with no toxic chemicals added. Tencel manufacturers also recycle 99% of the water that is used during production.
Tencel: 1 Bamboo: 0
Health & Comfort
Bamboo sheets are mostly known for their comfortability. Softer than cotton, bamboo sheets are breathable, hypoallergenic, anti-bacterial and anti-fungal.
Bamboo has the softest fibers compared to others because it requires less processing and helps keep dust mites and mildew away from your bed.
They also keep their long form which means no loose threads in the middle.
Tencel sheet's comfortability goes beyond the physical touch. The fibers in the eucalyptus plant are antimicrobial and resist dust mites and fungal growth.
However, due to its hydrophilic properties, while being stronger than cotton and polyester, Tencel is weaker on the defense against mildew compared to bamboo.
Tencel also lacks the ''crispiness'' some look for in sheets but is very soft yet cool to touch which is great for those of us with sensitive skin.
Tencel: 1 Bamboo: 1
Care & Durability
Bamboo sheets are considered the most durable sheets because of their strong, long fibers.
They're highly absorbent, never becoming yellow from the oils on your skin.
Bamboo also takes dye really well, needing less to color the sheets and helping the color of the sheets last as long as the sheets themselves.
If maintained well, they are said to be able to last for a lifetime. The maintenance is a little extra, but I think it'd be worth it in the long run.
Bamboo sheets need to be washed separately from the rest of the laundry, in warm water without fabric softener to assure its natural fibers stay intact for as long as possible.
However, bamboo sheets are prone to getting wrinkly, even more than eucalyptus and cotton.
Tencel sheets are also very durable and strong. The colors of your sheets will stay intact thanks to being able to need small amounts of dye and absorbing it very well for a very long time.
If you need to spend less time on ironing, Lyocell sheets are strong against wrinkles. It is harder to get them wrinkly than it would be for cotton.
Also providing a sleek, matte look that lasts as long as the sheets, Tencel sheets can be washed in the washing machine with other items on the gentle cycle.
Line drying Tencel is recommended rather than machine drying.
Tencel: 2 Bamboo: 1
Availability
With a lot more products on the market, Bamboo sheets easily take this one. Tencel is newer, therefore the number of products we have on the market that are made of Tencel is lower by a lot.
Maybe in a couple of years, they will become more popular and we can find more Tencel sheets. Until then, Bamboo sheets have a wider range of availability.
Tencel: 2 Bamboo: 2
Eucalyptus Tencel vs Bamboo: Final Recount
Both of the sheets are considered expensive when being compared to their competitors.
Evidently, I don't mind paying more for these sheets since they will keep they will remain in their brand-new condition longer than the other sheets I have.
Proving to be more economical in the long run, made from natural fibers, less toxic chemicals or no toxic chemicals used, better for both my health and the Earth, what is there to not love about Tencel or Bamboo sheets.
Check out the highly rated Bamboo and Tencel sheet sets I have picked from Amazon below.
Cariloha Classic Bamboo Sheets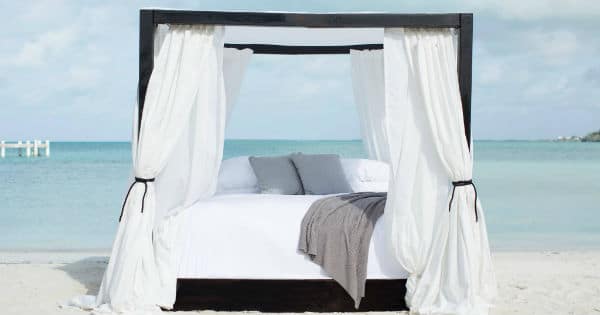 This luxurious, spa-like sheet set is made 100% from bamboo fabric. The reviewers commented on how durable the sheets were and how comfortable they were to sleep in hot weathers.
The design is clean and well stitched, and the colors are said to be exactly as the amazon page shows it.
If you want to know more about Bamboo sheets then read my article Pros and Cons of Bamboo Sheets.
Royal Hotel Tencel Lyocell Sheet Set
The Tencel sheet set I recommend comes in seven different colors to choose from.
I love me some suave, white sheets to sleep in and the customers who have already bought the set loved the non-slippery, matte looking sheets and some even ordered more of the same set.
FAQ
What is a Lyocell bed sheet?
Tencel sheets are made with 100% eucalyptus fibers. Providing a soft, eco-friendly and durable sheet set, Tencel sheets are the up and coming sheets of the elite.
Is there bamboo in Tencel?
Tencel sheets are made purely from eucalyptus.
However, there are blended fabrics. Check the product description to see if your sheets are pure Tencel or blended with Bamboo.
Is Lyocell a breathable fabric?
Yes! The natural fibers of the eucalyptus plant provide high absorbance, allowing the fabric to breathe.
See more 100% Lyocell sheets available on Amazon
See more 100% bamboo sheets available on Amazon
Conclusion
So, What Are Better Bamboo Sheets or Tencel Lyocell Sheets?
Overall, Tencel sheets are better for the environment, less wrinkly, and sustainable.
However, Bamboo sheets are also good for the environment, especially when compared to other types of sheets. Bamboo also has a wider range of availability and it's only growing.
In general, there not too many major differences between the two, other than these. Both are comfortable and durable and better for the environment than cotton sheets can ever be.