We've reviewed and compared a whole list of the best pillows for back pain and ranked them accordingly. We found best pillows for upper and lower back pain, side sleepers and back sleepers (DO NOT sleep on your stomach if you have back pain) and even knee pillows.  
So, let's get started!
Not a fan of reading? Watch our video instead!
Top 9 Best Pillows for Back Pain in 2023
#1
Snuggle-Pedic Ultra-Luxury Bamboo Shredded Memory Foam Pillow
Best overall – winner: This super fluffy memory foam pillow has the awesome advantage of never going flat. Not to mention that it's extra-breathable, hypo-allergenic, resistant to dust mites, and stays cool.
#2 MALOUF Z Zoned Dough Gel-Infused Memory Foam Bed Pillow
Runner-up: The Malouf pillow is second on our list of orthopedic pillows for back pain because of its gel formula which makes it mold and curve around your back and neck. In this way, it becomes a highly personalized pillow you will fall in love with.
#3

CompuClever Lumbar Pillow for Sleeping

Back Pain
Best pillow for lower back pain: This ergonomic back pillow will make your nights better if you sleep on your back. As you can see from its unique design, it wedges in your back filling the gap between your spine and the mattress.
#4 Little Tree Contour Memory Foam Pillow
Best pillow for upper back pain: We didn't forget that, for some people, their upper back is the most important part. So the Little Tree Contour Pillow made the cut on our list with its amazing design and memory foam filling.
#5 SLEEPHI Collection 1 Hypoallergenic Microfiber Pillow
Best for side sleepers: The Sleephi pillow was specially designed for side sleepers seeing as it has a one of a kind design. The dent in the middle will provide support while you sleep and rest making sure you don't wake up with a bad back.
#6 BeautifulLife Back Pain Relief Memory Foam Pillow
Best knee pillow for back pain: The half-moon pillow from BeautifulLife has a custom made design that will reduce the stress on your back, spine, and knees as you sleep on your stomach. Plus it comes with a cover made of organic cotton.
#7 
Arc4life Traction Pillows for Sleeping
Best for back sleepers: If you're a back sleeper, you will fall in love with this pillow from Arc4life because of its one of a kind design that was intended for cervical traction. It will support your head and gently stretch your neck.
#8 LANGRIA Knee Pillow Memory Foam Leg Pillows for Back Pain
Best budget knee pillow: The Langria navy blue memory foam pillow will become your new best friend once you discover all the marvelous things it can do for your back, legs, and hips. All at a fraction of the price.
#9 ZG-Home Memory Foam Velvet Cover Pain Sleeping
Best orthopedic pillow for back pain: This fantastic pillow comes with a velvet cover and a memory foam filling. Its orthopedic design suits all types of sleepers whether you like to sleep on your back, side, or stomach.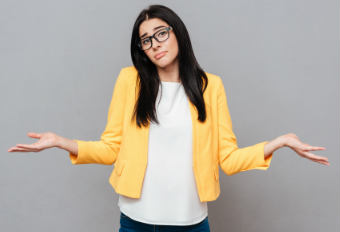 Does a Pillow for Back Pain Really Work?
The simple answer is yes, it does. And the explanation is even simpler. With the exception of injury, illness or pregnancy, most back pain problems stem from the fact that you don't sleep or sit in the correct position.
Remember all those times when your mom used to tell you to always sit up straight? It turns out she was right all along!
The idea behind a good sleeping pillow is that it will align your spine starting with your head and ending with your lower back. It needs to be as straight and natural as possible, and in a neutral position. If your neck, or upper back is sitting higher or lower than this neutral position, pain will start radiating from the spot where your spine deviated from course.
A good pillow for back pain will help make sure that doesn't happen or correct it if it already has.
Can a Pillow Give Me Back Pain?
Once again, the answer is yes. If you're using the wrong kind, that is. For example, if you sleep on a pillow that's too soft or hard for you. Or if the pillow you have now fails to do exactly what we outlined above.
In the sense that it does not keep your spine aligned. And instead, because of its extra softness or hardness, your spine dips in certain places or sits too high in particular spots.
It's also possible that you use pillows made of low-quality materials, such as cheap feathers, memory foam that's not actually that but just plain old foam or filling that bunches up in places.
This low-quality fabric makes your spine sit at odd angles while you sleep, giving you back pains when you wake up.
Best Pillows for Back Pain: Reviews 
According to all the criteria we mentioned above, here are the best pillows you will find this year available on the market, each in its own category.
1. Snuggle-Pedic Ultra-Luxury Bamboo Shredded Memory Foam Pillow
Best overall – winner

The Snuggle-Pedic pillow is made of memory foam that has been tested and CertiPUR-US Certified.
Plus, it's resistant to dust mites and it's hypo-allergenic so you can relax and sleep well if you have asthma or any other type of respiratory issues.
It also comes with a cover made of bamboo, polyester, and Lycra. This outstanding combination will make sure you are cool at night. This was one of the reasons we chose this pillow as the winner. Because not only does it relieve back pain, but it's also perfect for hot sleepers.
The cover is fitted with a zipper. This means you can take it off super easily and wash it in the machine any time you want. But it means another thing. That you can also unzip it and go inside the pillow to adjust the memory foam and customize the pillow to your desired level of thickness.
The Snuggle-Pedic pillow is orthopedic and perfect for all types of sleepers. In other words, it will rid you of back aches whether you sleep on your back, stomach or face. Plus, it also supports your neck so that your spine is perfectly aligned!
It comes with a 20-year warranty. You can also try it out for 120 days and then return it for a full refund. The shipping is free when you return it. The company also offers free customizations.
Pros
Orthopedic

You can adjust the thickness

Keeps you cool

Removable cover

Very long warranty
Cons
You might need extra filling if you want a firmer pillow
2. MALOUF Z Zoned Dough Gel-Infused Memory Foam Bed Pillow
Runner-up

Our second-best choice when it comes to good pillows for back pain is the Malouf one that has been infused with gel in the memory foam.
Therefore, the gel-like dough will create a unique experience for you in which the pillows simply curves taking the shape of your body.
The pillow becomes personalized and offers support precisely in those areas where you need it the most.
It also has a Tencel cover that you can remove and wash as many times as you feel necessary. But what's more important is that the cover has state of the art properties for managing moisture. It wicks it away and ensures you stay cool and refreshed all through the night.
When you remove said cover you will notice that the gel foam has holes on the surface. These are called open cells and are there to help it keep its shape and make sure the pillow doesn't retain any strong impression you make on it.
The open cells are also fantastic when it comes to distributing heat so that you won't feel hot or clammy throughout the night.
You'll be glad to find out that the Malouf pillow comes with a 5-year warranty.
Pros
The memory foam is infused with gel.

Has open cells that distribute heat.

Will not lose its shape.

The cover keeps you cool.
Cons
May be a little too firm for some people
3. CompuClever Lumbar Pillow for Sleeping Back Pain
Best for back sleepers

The CompuClever pillow will help relieve your back pain, but it will also be a great solution if you suffer from sciatica or hip pain.
The special shape will keep your spine aligned and take the pressure off your back so that it doesn't hurt in the morning when you wake up.
One of the most amazing things about this pillow is that you can use it for other purposes as well. For example, it's also perfect for your hips, knees, ankles, as well as joints if they are sore or you feel the need to elevate them.
The CompuClever pillow is also suited for pregnant women and patients recovering from surgeries.
This pillow is made of memory foam that is guaranteed not to go flat as time goes by. The material is dust-resistant as well as hypoallergenic. It will provide support but it will also balance your posture, seeing as it has an orthopedic shape.
It comes with a cover that you can remove and wash in the washing machine. As far as the memory foam goes, all you need to do is vacuum it slightly.
Pros
Aligns the spine

High-quality memory foam

Keeps its shape

Easy to clean
Cons
May have a chemical smell upon opening
4. Little Tree Contour Memory Foam Pillow
Best pillow for upper back pain

If your upper back hurts, it's most likely because you've been sleeping on the wrong pillow.
Therefore, Little Tree has addressed this issue by creating a pillow with a very special shape.
It has butterfly wings which means it will fit your head, neck, and shoulders no matter the position in which you choose to sleep.
The support is very therapeutic, aligning your spine and your neck to the rest of your back. Apart from that, the pillow in itself is hypoallergenic and very breathable. It has 16 ventilation holes that do not allow any mildew to settle in it or any mold to grow inside. Plus, it will help a lot if you are a hot sleeper or if you sweat at night.
This is also the bedding for you if you like a flat pillow. The shredded memory foam inside can be flatted very easily. The pillow is not too firm, which means you won't have to keep readjusting it throughout the night.
It comes with two covers that you can wash in the machine. One of them is made of thick velour and is embossed. It was especially designed for the cold season. The other one, for the warm season, is embossed as well, but it's much thinner.
Pros
Keeps you cool

Made of shredded memory foam

Comes with two covers

Special 'butterfly wings' shape
Cons
May smell a little at the beginning
5. SLEEPHI Collection 1 Hypoallergenic Microfiber Pillow
Best for side sleepers

Side sleepers rejoice because we have found the pillow for you in case you have back pains.
This hypoallergenic soft pillow is filled with 100 percent microfiber which means it has a low density, making it perfect for you.
The material is super soft and cozy, also making it a good alternative if you just want to cuddle with it as you sleep on your side.
However, if you wish to place it under your head, neck or back, the pillow will only yield the right amount of force to support your body so that it doesn't actually bend and make you ache in the morning.
As you sleep using this pillow, your spine will always be straight and aligned given its convexity. It has a flat middle and slightly puffier sides so that it can adapt better to the shape of your head and neck.
In this way, you won't wake up with back pains from sleeping in an awkward position.
Pros
Very soft and comfortable

Can be washed and dry cleaned

Perfect for side sleepers

Adapts to neck and shoulders
Cons
May feel too low for some sleepers
6. BeautifulLife Back Pain Relief Memory Foam Pillow
Best for stomach sleepers

This orthopedic pillow is very effective when it comes to relieving back pain thanks to its unique design.
It's shaped like a half moon and it's also elongated.
This means that you can sleep on your stomach using it or you can elevate your legs on it, your ankles and even your knees if your feet happen to be hurting or need better circulation.
The BeautifulLife pillow has been recommend by specialists such as sports trainers, chiropractors, and physical therapists because it's so beneficial for so many different areas of the body. But you can also use if you are recovering from surgery and need extra support.
This pillow is made of memory foam that is both hypoallergenic and visco-elastic. It will not flatten as you lay on it, making the pillow a perfect choice for the long run.
The cover that comes with it is made of organic cotton which is super breathable and very easy to wash in the washing machine.
This product comes with a lifetime satisfaction guarantee. This means that, for the entire time you have the pillow, you can send it back to get fixed or get a whole refund without any explanation on your part.
Pros
Unique orthopedic shape

Made of high-quality memory foam

Lifetime warranty
Cons
The foam may be too hard for some people
7. Arc4life Traction Pillows for Sleeping
Best for back sleepers

The pillows from Arc4life have been designed especially for back sleepers because they have a unique design.
Not only will they support your head while you sleep, but they will actually pull your neck gently, so that they can align your spine while you enjoy a good night's rest.
This is called spinal traction.
Therefore, while you relax your shoulders and neck, the pillow will also relieve your back pains thanks to its soft and firm rolls that work to align your spine. In this sense, the Arc4life works just like an orthopedic pillow.
It comes with a cover that you can take off and easily clean in a washing machine and that you can rest assured will not spoil its orthopedic qualities.
Plus, one of the most amazing things about it is that it also comes in a travel size so you can take it anywhere with you!
Use this pillow when you are are awake as well, as a neck stretcher if you have a headache or if you are stressed and enjoy all its great qualities!
Pros
unique design

orthopedic quality

removable cover

comes in travel size

spinal traction qualities
Cons
pricier than the average pillow
8.
LANGRIA Knee Pillow Memory Foam Leg Pillows for Back Pain
Best budget option

Just because it's the cheapest option of all the spine support pillow products we've reviewed, that doesn't mean you won't enjoy it.
Because you absolutely will.
This uniquely shaped pillow will take the pressure off your back or from your legs, depending on where you choose to place it.
You can open it and rest on it in a lumbar position if your back aches or you can fold it and place it under your calves or knees if you simply need extra support.
The Langria pillow is made from superior memory foam with antibacterial properties that will mold and take the shape of your body for a personalized experience. The memory foam is eco-friendly and has no chemicals.
It comes with a beautiful and elegant navy blue cover that uses a zipper. In this way you have easy access to it and the memory foam inside. Take it off to clean it in the washing machine.
You are advised to air out this pillow for 72 hours after you unpack it for the first time because it might have a characteristic foam smell.
Pros
Anti-bacterial memory foam

Easy to remove cover

Can be cleaned in the washing machine
Cons
Must be aired for 72 hours
9.
ZG-Home Memory Foam Velvet Cover Pain Sleeping
Best orthopedic pillow for back pain

The ZG Home pillow has an ergonomic design that will fit the contour of your body perfectly.
In this way, it can support both your neck and your head, making sure you don't have a headache or any sore muscles during the day.
Apart from that, sleeping on this pillow will help align your spine and relax your muscles.
Seeing as it's an orthopedic pillow, it has been especially created to suit all sleepers. In other words, you can use it when you sleep on your back, stomach or on your side.
It's made from an upgraded memory foam so that it can keep its shape no matter how much you use it. This pillow will remain constantly soft but firm, assuring you get the best night sleep.
It comes with an equally soft cover made of velvet that you can remove whenever you want and clean in the washing machine. This makes the cleaning process fast, easy, and convenient.
The pillow arrives rolled up in its package so make sure to allow it to come back to its intended shape for a few hours.
Pros
Made of upgraded memory foam

Orthopedic quality

Great for all types of sleepers
Cons
Takes a few hours to get to its intended shape
What Types of Pillows Can I Use for Spine Support?
Before you go out shopping, it's important to understand that, apart from the fact that there are different brands, there are also different types of pillows for back pain that will support your spine and help you sleep better.
Feather pillows
Most people go for them because they are traditional and feel very familiar. However, you should know that if you want a feather pillow that will relieve your back pain, it needs to be curved to do so.
Memory foam pillows
They have become super popular in the past few years. Memory foam is also what most orthopedic pillows use for a filling. They will take the shape of your head or body after you have slept on them for a long enough time.
Lumbar pillows
They too have memory foam inside and have been specifically designed to go under your lower back. Therefore, they will always have the shape of a wedge or a slight curve. They can also lift you if needed.
Body pillows
These ones look a little like a bagel and are meant to support the whole of your body. They are mostly used by pregnant women who need the support as well as by patients.
Knee pillows
They are very easy to recognize because of their shape. Knee pillows are usually smaller and concave looking, meaning they are sculpted on the sides so that your knees fit in the gaps. The way they work is this. When your legs are supported, it takes pressure off your lower back as well as your torso, relieving pain.
How to Choose the Best Pillow for Back Pain
When choosing the best pillow for you back problems, there are three main things you need to take into account. The first one is the type of pillow you think you need. We have already covered that above. So let's move on to the second and third criteria to look out for.
What is the pillow made of?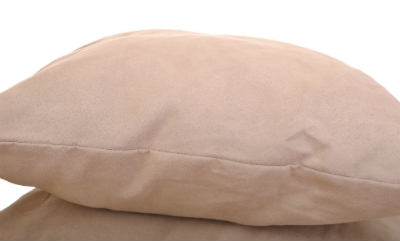 Simply put, your pillow could be made of classic materials such as feathers, or it could be made of the more modern memory foam. But you could also go for cotton, which has the ability to stay cool longer than other fabrics. Another option is wool which will retain moisture and which is far more durable.
An interesting approach is buckwheat. Is has always been considered great if you suffer from spinal problems or osteoarthritis. But you could also get a gel pillow, one filled with plastic pellets or polyester.
On which side do you sleep?
Most pillows are designed for a single sleeping position and only a few cater to all. Therefore, do some research and find out which pillow matches the way you sleep – on your back, your side or on your stomach.
Is My Pillow Causing Me Back Pain?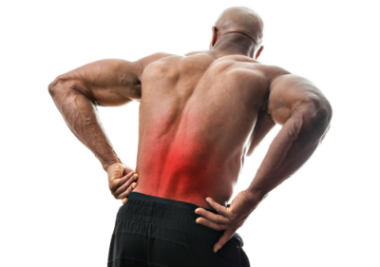 It may seem strange to some people at first when reading this question because pillows are designed for the exact opposite. They are so fluffy and soft that it seems an actual paradox to ask if they could be harming you. But they are. Sometimes.
But how can you tell if that's happening? There are, in fact, some very simple ways to determine if your pillow is doing you more harm than good. First of all, there's the pain in itself. If you wake up with sore muscles in your neck or back, then it might mean you slept in an uncomfortable position or at a bad angle.
Building on the above, you might wake up with certain painful spots along your spine. This is also due to the fact that your pillow is too soft and is causing your spine to dip. The pillow may be too hard, lifting your spine too much.
Other signs include headaches that you get for the exact same reason or pain in your jaw. The latter can be accompanied by bruxism or TMJ throughout the night or hearing a popping sound when you talk or yawn. Because your pillow is forcing you to sleep in an uncomfortable position, there is a lot of pressure on your jaw bone.
How Long Should You Use a Pillow?

This is a fantastic question that many people don't know the answer to. In fact, many people don't even know that pillows have quite a short life span and that they should be replaced when they get too old. That means between two and four years of intense use.
Even if your pillow still looks in tip top shape, that doesn't matter. You need to replace it because it's not sanitary anymore.
In time, dust, mold, mites, germs, as well as your dandruff and dry skin particles accumulate inside it no matter how much you wash it. The safe thing to do is replace an old pillow.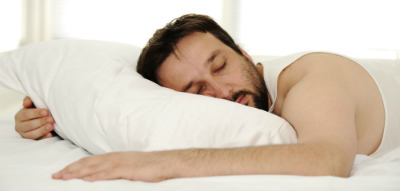 What Are the Best Pillow Materials If You Have Back Pain?
If you are suffering from back pains or muscles spasms, you might be more comfortable with a memory foam pillow than a regular down, cotton, wool or feather one. Memory foam is capable of taking the exact shape of your body and, therefore, providing a very personalized experience.
In fact, you will find that most orthopedic pillows are made of memory foam.
However, there are also people who suggest that buckwheat filling is very good as well. It's all natural and perfect for individuals with back pains who prefer harder pillows that can provide a higher level of support. Plus, with buckwheat, you have the guarantee that the pillow will literally never lose its shape.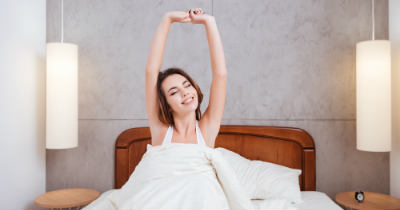 Wrapping Up
So, what is the best pillow for back pain?
After we have reviewed and ranked several types of back pillows, all with different characteristics, distinct shapes, and made of different materials, the idea is that it's highly dependent on your needs.
Our favorite thanks to their many qualities have been the Snuggle-Pedic Bamboo Shredded Memory Foam Pillow that will never go flat and the MALOUF Z Zoned  Gel-Infused Memory Foam Pillow because the foam is infused with gel.
But don't be afraid to experiment with soft pillows or orthopedic ones if you have been advised by your chiropractor. And definitely try a knee pillow to take the pressure off your lower back!