While cotton sheets become a staple of bedding companies, bamboo sheets seem to have taken its own spotlight that also makes up a huge wedge of the market today. Cotton and bamboo sheets have their distinct differences but they share superb features and therefore, deemed as luxury sheets. But what are the differences between bamboo sheets and cotton sheets? Which is better?
I wanted to figure out which of these two popular and excellent fabrics stand out and would make a perfect bedding. Although it may seem a bit tough to choose between the two, I've come up with a side-by-side comparison that details their significant features including comfort, maintenance, durability, and the pros and cons of both types.
As the name suggest, bamboo sheets are derived from a raw bamboo which goes through several phases to become the soft, fine, and durable bed sheets we have today. Besides its durability that can last for years, bamboo sheets has multiple health benefits that keep the bugs away and even ward off potential allergies and bacterial growth. Although bamboo sheets aren't budget-friendly, they offer a long-lasting value and comfort that you can benefit from for many years to come.
Sourced from cotton, cotton sheets are available in almost every store you can find. Apart from its popularity, they offer quality bed sheets that won't compromise your tight budget. You can revel in affordable, comfortable and hypoallergenic bed sheets no matter what the season is. They may stretch out over time due to frequent washing but the initial maintenance doesn't really require a lot.
Bamboo vs Cotton Comparison Table
Bamboo
Cotton
Durability

Very durable
Can last for many years
Does not easily pill

Durable
Tends to stretch out and tear easily after frequent washing

Comfort
Very comfortable
Lightweight
Smooth and soft to touch

Very comfortable
Feels smooth and soft

Insulation & Breathability

Breathable
Provides warmth during cold temperatures
Stays cool during warm weather

Breathable
Provides warmth during cold temperatures
Stays cool during warm temperatures

Health
Hypoallergenic
Wicks moisture away
Antimicrobial
Resistant to dust mites and allergens
Environmental-friendly

Hypoallergenic
Not eco-friendly
Absorbs moisture that can foster bacterial growth

Maintenance
Requires gentle and careful washing

Can easily be washed
It isn't high maintenance

Cost
Expensive

Affordable
Bamboo vs Cotton Sheets Head-to-Head Battle
To determine the most outstanding fabric between bamboo and cotton sheets, I've highlighted the main points that contribute to their exceptional quality and performance.
I've particularized their features into six categories. Each category defines their differences and similarities that can also help you identify which of these bedding options comply with your preferences, particularly in comfort and durability.
Durability
Bamboo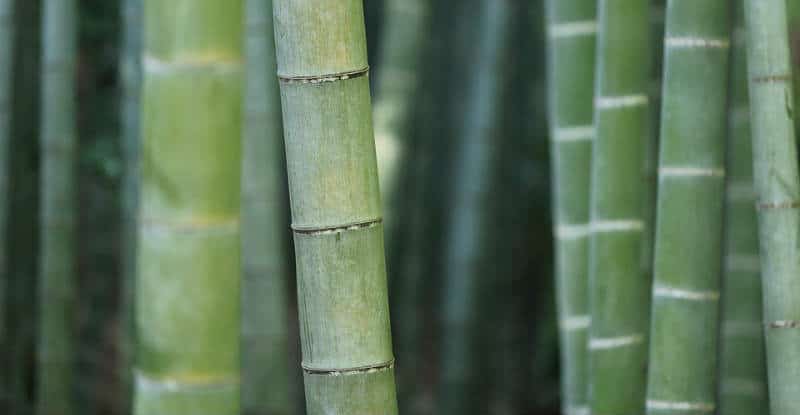 Bamboo sheets are sourced from a raw bamboo and are chopped down into small chunks. They go through a process where these bamboo chunks are extracted, dried out, and milled which then turns into a fine and soft fiber.
When this fiber is spun and intricately processed to create bamboo yarns, the production of durable, soft, and thick sheets comes next.
Premium and 100% bamboo sheets are amazingly durable compared to traditional bed sheets. They do not pill and easily tear even after frequent washing although gentle care should still be applied. With proper maintenance and care, bamboo sheets are known to last for up to 15 years.
Cotton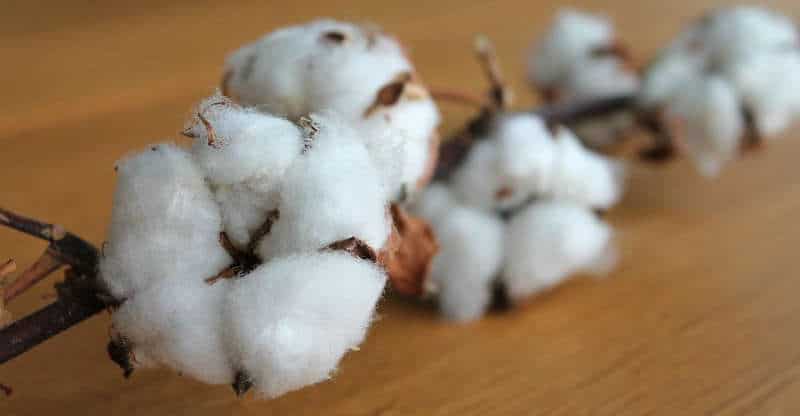 Derived from soft and fluffy natural fibers known as cotton, cotton sheets are undeniably popular which have been progressively produced to provide comfortable and soft beddings. As a versatile fabric, cotton can also blend with man-made fabrics to produce quality but cheaper sheets.
Cotton sheets are durable but they tend to tear and stretch out easily after frequent washing.
Winner: Bamboo
Comfort
Bamboo
The comfort typically depends on the thread count. Generally, sheets that have a higher thread count tend to be softer and comfier although this is not always the case. There are times when a fabric has a lower thread count but can be more or equally soft than those fabrics with higher thread count.
This is true when it comes to bamboo bed sheets. They can compete with cotton and other traditional sheets even with a lower thread count.
Bamboo sheets, on the other hand, are remarkably soft which can truly be comfortable to sleep in. They are soft to touch and feel luxurious on the skin.
Cotton
Cotton sheets feel smooth and soft and can definitely give you a cozy and sound sleep at night. As the comfort and softness can be based on the thread count, cotton sheets can go slightly behind the bamboo sheets with its lower thread count.
However, there are premium cotton sheets that are woven with higher thread count and can be incredibly soft and smooth to touch.
Winner: Bamboo
Insulation and Breathability
Bamboo
Bamboo sheets provide ample insulation when the cool temperatures take over the season but can stay cool if the weather gets hot. Bamboo is indeed versatile and has the ability to adapt to wavering temperatures.
When it comes to the breathability, bamboo does not retain the heat and hence, won't leave you running with all the sweat when the temperature's hot. It keeps you comfortable and cozy all year round.
Cotton
Cotton also stays cool during warm temperatures and does not trap the heat under the sheets. Although it absorbs the moisture, cotton still allows the air to circulate which makes it breathable and comfortable to sleep in. It can also provide you the optimal coolness during the frigid temperatures.
Winner: Tie
Health and Environment
Bamboo
Bamboo wicks the moisture away making it antimicrobial and antibacterial. It is also hypoallergenic which deters allergies and bacterial growth that may lead to potential health issues.
In addition to its health benefits, bamboo is also resistant to dust mites that provide a comfortable and healthy sleep any time of the day.
The production of bamboo sheets does not cause harm to our beautiful earth. It is eco-friendly. Bamboo grows naturally without the reliance on pesticides and other harmful chemicals and hence, guarantees a production of safe and healthy bed sheets.
Cotton
Cotton is hypoallergenic but compared to bamboo, it does have fewer properties in terms of health-related concerns. Although cotton sheets absorb moisture reasonably, it still has the tendency to foster the growth of bacteria which can ultimately lead to allergies and moisture build-up.
Unlike bamboo, cotton isn't really a friendly neighbor our mother earth. The process of growing cotton includes extensive use of pesticides and other chemicals that can potentially harm the environment.
Winner: Bamboo
Maintenance
Bamboo
As it has a delicate quality compared to cotton sheets, bamboo sheets require gentle care and washing. The brands that manufacture bamboo sheets always provide specific guidelines in regards to washing and proper care. Make sure to follow these instructions to keep it in its best condition for long time.
Cotton
Cotton does not require a lot of attention when it comes to care and maintenance. It can easily be washed with warm or cold water and even with any type of detergent. It doesn't matter whether you wash it in a machine or by hand.
Winner: Cotton
Cost
Bamboo
Before you get your hands on to this fine and soft fabric, you may need to spend more than the average budget. While these bamboo sheets are deemed to be expensive, consumers may find it worth investing in due to its durable quality that can last for a very long time.
Cotton
Cotton sheets surely won't break your bank. They are affordable and cheaper compared to bamboo sheets. It does not cost too much but it doesn't compromise the quality. Those cotton sheets that are designed and woven with man-made fabrics can also produce quality sheets but tagged with cheaper prices.
Winner: Cotton
Bamboo vs Cotton Sheets Final Recount
And the winner is…
Truly, the competition between bamboo and cotton sheets are impressively tight. They both excel in their respective fields but with careful research and consideration of each category, one kind definitely stands out. After a thorough comparison of these six categories, I can determine which fabric stays ahead of the other. Check this recount:
Bamboo: 4/6
Cotton: 3/6
What Are the Best Bamboo Sheets in 2018?
Cariloha Classic Bamboo Sheets
For an eco-friendly bed sheet, these bamboo sheets from Cariloha surely are a great find. The Cariloha Classic Bamboo Sheets offers exceptional quality with its premium bamboo fabric.
It boasts its health benefits that can wick the moisture away keeping it clean and comfortable to sleep in. Its hypoallergenic feature is also a major plus. As it wards off the allergens and bacteria, it ensures a safe and clean bedding that can deter skin irritations and other health-related issues.
Whether the temperature gets cold or warm, Cariloha bamboo sheets can easily adapt to these temperature changes. It helps you stay cool even when the heat hits the season and warms you up when the cold breeze blows, especially at night. It is threaded to perfection and intricately tailored to provide a perfect fit.
Read more reviews on Amazon
What Are the Best Cotton Sheets in 2018?
California Design Den Cotton Sheets
Another way to give your bedding a beautiful and comfy revamp is to wrap it up with high-quality cotton sheets. This one from California Design Den offers exceptional insulation that keeps you warm at night but cools you down even when the temperature rises.
It is tailored with 400-thread count that has the ability to retain its pristine condition and resist fading. Because it is produced from 100% cotton, it provides superior comfort and perfect fit.
Whether it is hot or cold, you can cover yourself under these sheets and benefit from its incredible comfort without freezing or getting that muggy feeling. They are smooth to touch and feels soft on the skin which can give you the sound sleep you need any time of the day.
Read more reviews on Amazon
Pros and Cons of Bamboo and Cotton
Bamboo
Pros
Durable and does not easily pill over time.

With proper care and maintenance, it can last for up to 15 years.

Soft and smooth to touch.

It feels soft whether it has lower or higher thread count.

It also wicks the moisture away making it antimicrobial and antibacterial.

Breathable.

It can adapt to wavering temperatures. It stays cool during warm temperatures. It keeps you warm during cold temperatures.

Environmental-friendly.

Hypoallergenic.
Cons
It is a delicate type of fabric that requires gentle washing.

It is expensive.
Cotton
Pros
It is a durable fabric.

Feels smooth and soft on the skin.

Breathable.

Can adapt to wavering temperatures. It keeps you cool when the temperatures get hot and keeps you warm when the temperatures drop

Requires minimal maintenance and can easily be washed.

Hypoallergenic.

Affordable.
Cons
It tends to tear and stretch out easily after frequent washing.

It isn't eco-friendly.

Not as hypoallergenic as bamboo. Although it absorbs moisture at a reasonable point, it can still foster bacterial growth and moisture build-up.
Final Verdict
Bamboo sheets and cotton sheets are both very popular sheets you can find on the market today and choosing between the two isn't easy. They may have similarities at a first glance, but determining the overall quality depends on their detailed features.
According to the layout of categories, bamboo and cotton are excellent bedding options. But considering the durability, comfort, breathability, insulation, and health benefits, bamboo sheets take the winner spot.
Cotton sheets would also make a great bedding option but falls a bit behind when compared to bamboo sheets. Although you may invest a few more bucks with bamboo sheets, you're investing in superior comfort and long-lasting quality as well.
However, if you're on a tight budget then cotton sheets are the way to go. With its cheaper price tag, you can take delight in cozy quality sheets without spending too much money.