Bamboo vs linen sheets: both materials are comfortable and breathable. One of the differences is that bamboo fabric is more durable than linen.
Find out how they compare in terms of allergies, environment friendliness, maintenance, and price, as well as their pros and cons.
Not all sheets are created equal. If you want nothing but the best, go for Cariloha 100% Bamboo sheet set. It has hundreds of positive reviews on Amazon and you can be sure you get a high-quality product. But if you're on a tighter budget or just prefer the feeling of linen sheets, go for Simple&Opulence 100% linen sheets.
Bamboo vs Linen: Quick Comparison
WINNER

Bamboo

Doesn't wear out/tear easily
Offers a long-lasting quality
Feels light on the skin
Gives off a luxurious vibe
Incredibly comfortable
Has a smooth and soft texture
Breathable
Stays cool in summer & keeps warm in winter
Antibacterial
Antimicrobial
Hypoallergenic
Eco-friendly
Can resist dust mites and allergens
Requires gentle care and washing
Expensive

Check Price

CHEAPER OPTION

Linen

Comfortable
Initially crisp but gets softer every after wash
Lightweight
Breathable
Feels cool during hot temperatures
Warm during cold temperatures
Eco-friendly
Naturally moth-resistant
Hypoallergenic
Easy to wash and clean
Generally cheaper than bamboo sheets

Check Price
Bamboo vs Linen Sheets: Differences & Similarities
Every store has its trove of durable and comfortable bed sheets and bamboo and linen sheets are some of the bests I've found. They have remarkable properties that can provide superior comfort.
But even with their striking features, there are differences that highlight the preeminence of one from the other.
As you read through, six categories are listed and each points out the important features that define their overall quality.
Durability
Bamboo Bed Sheets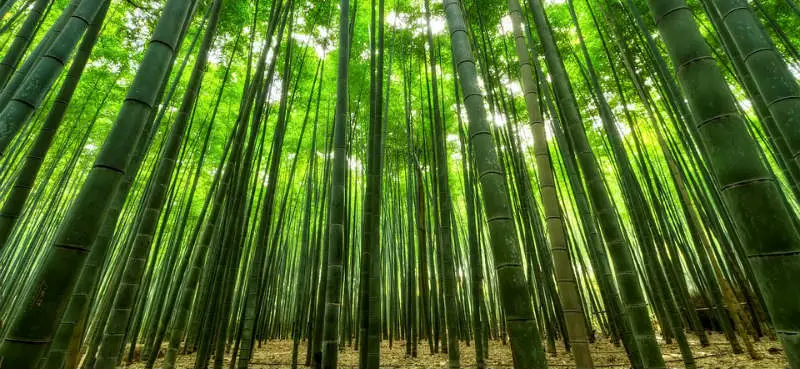 Bamboo sheets go through an intricate process that turns the raw bamboo chunks into a soft and fine fiber and later to bamboo yarns.
These bamboo yarns are ceaselessly manufactured to produce high-quality and long-lasting bamboo sheets.
Organic bamboo sheets are inevitably exceptional in terms of durability.
Unlike the ordinary and traditional bed sheets that the market has in store, bamboo sheets offer a quality that can last for years and even for a lifetime when properly maintained.
They do not wear out easily, shrink, and even pill with frequent use and washing.
Linen Sheets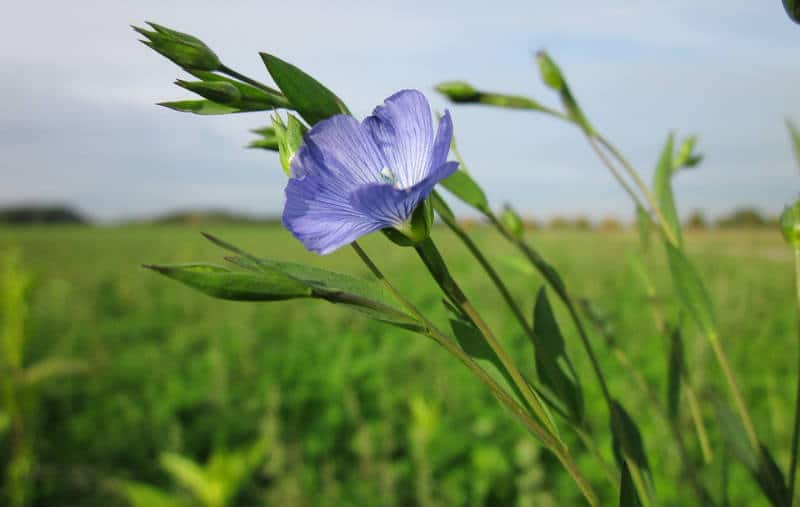 Linen also undergoes a painstaking process to produce the fine linen sheets we have today. Tracking all the way back to its source, fibers of the flax plant is where linen comes from.
This plant has been present mostly in cooler regions and is cultivated and woven into linen sheets.
Linen sheets are not as versatile and elastic as bamboo sheets. They tend to break or wear out throughout the process of production which makes them more difficult to weave.
Manufacturing linen sheets is no joke and inevitably labor-intensive. However, they exhibit an excellent quality but not quite like the bamboo sheets that can last for years. Linen bed sheets are less durable than bamboo sheets.
Winner: Bamboo
Comfort
Bamboo Fabric
Bamboo sheets are soft and lightweight. You can hardly feel any weight when you cover yourself with these luxurious sheets.
And this is actually an advantage when you need to dress up your bed. Apart from its softness, the light feeling makes it much easier to change the sheets. They don't take up so much storage space.
Bamboo fabric doesn't feel rough or harsh on the skin. It embraces the skin with extreme comfort that makes the bed feel cozier and more comfortable to sleep in.
Linen
Sheets made from linen are crisp and comfortable to sleep in. 
These sheets offer superior comfort and a luxurious vibe that can make bedtime truly a haven.
While linen initially feels crisp, it gets softer and silkier and feels smooth on the skin due to regular use and proper maintenance.
Winner: Bamboo and Linen
Breathability
Bamboo
Bamboo sheets are very versatile. They keep you warm during winter and cool in summer.
And since these sheets are breathable, they leave no room for moisture and sweat making you feel fresh and cool all the time.
Linen
Linen is also a breathable material. As it is lightweight, it allows the air to circulate which enables the sheets to cool down during summer thus makes you feel fresh and cool.
When the winter season comes, linen also has its way to cuddle you with warmth. But with its lower thread count, it can't provide as much warmth as the bamboo sheets.
Winner: Bamboo
Health and Environment
Bamboo Bedding
Probably the most impressive attribute of bamboo sheets I truly admire is the beneficial effects on health. That's a major point for those who have sensitive skin.
They are antibacterial, antimicrobial and hypoallergenic. Bamboo touches the skin gently as it inhibits the growth of bacteria and keeps you away from potential allergies.
Besides the gentle care it provides, bamboo is a friendly material to our mother earth.
As it is sustainable and does not require pesticides and other loads of harsh chemicals all throughout the growing process, bamboo promotes healthy production of bed sheets and hence, a healthy sleep buddy.
Linen
Linen is also one of the eco-friendly fabrics available on the market today. Flax plant does not require pesticides and other harmful chemicals to grow.
As it is resilient, it can withstand wavering conditions and even with poor soil and less water consumption. When these linen sheets are not dyed or treated with other chemicals, they are completely biodegradable.
On the other hand, linen is absorbent. It is somehow an advantage, particularly when the temperature gets hot leaving you cool and fresh without all the sweat.
However, as it readily absorbs the sweat and excess oils from our skin, it gives way to potential bacterial growth.
Winner: Bamboo
Maintenance
Bamboo
Bamboo sheets belong to the delicate types of fabric that require sensitive and careful handling.
Although there are times when you can just toss it in the washing machine for cleaning, every brand or manufacturer provides detailed guidelines on how these sheets should be washed.
Following these guidelines is a prerequisite for keeping the sheets long-lasting.
Linen
Linen requires simple and easy cleaning and washing.
Lukewarm or cold water works with linen sheets. As they are not as delicate as bamboo sheets, linen can be cleaned and washed with any detergent and softener.
Another fascinating trick with linen is it becomes much softer every after wash. But even with easy cleaning, it is a must to read the instructions the manufacturers provide regarding proper washing.
Winner: Linen
Cost
Bamboo
The price tag has always been a major factor to consider and bamboo sheets are not the cheapest kind you'll find. They usually cost a bit higher than the traditional sheets.
However, even with its hefty price tag, you can truly benefit from its exceptional value that can last for a lifetime.
Linen
Linen may not also be among the affordable sheets you can find. As it is tough to weave and the whole process truly is laborious, the production cost increases.
Although it's definitely not cheap, it's cheaper than bamboo.
Winner: Linen
Bamboo or Linen Sheets: Final Recount
And the winner is…
Considering their features, particularly in comfort and durability, there is no doubt that bamboo and linen sheets are manufactured to excellence.
But putting them into a head-to-head comparison has helped me figure out which type of sheets I should definitely jot down on my shopping list.
As I sifted through their remarkable features, I've gotten a much clearer view which bed sheets deserve to take the top rank. Here are the scores I got:
Bamboo: 4/6
Linen: 3/6
What Are the Best Bamboo Sheets in 2022?
Cariloha Classic 100% Bamboo Sheets
The best bamboo sheets are the ones labeled with premium or organic bamboo fabric.
If you're looking for such durable quality, the Cariloha Classic Bamboo Sheets should definitely be in your list.
Made from premium bamboo fabric, it acquires the exceptional properties of bamboo sheets including health benefits, impeccable durability, and long-lasting quality.
It is hypoallergenic which deters the allergens and bacteria and hence keeps these sheets clean and healthy all the time.
These bamboo sheets are versatile and can impressively adapt to wavering temperatures.
When it is hot, it stays cool and leaves no muggy feeling. And when the winter season takes over, these sheets will snuggle you and keep you warm.
What Are the Best Linen Sheets in 2022?
Simple&Opulence 100% Linen Sheet Set
If you're looking for durable linen sheets, this set from Simple & Opulence surely is a great find.
The impressive factor I've found with these sheets is that it incredibly gets softer after every wash.
Although it comes naturally with linen sheets, this set feels good and comfortable.
As it is made from 100% linen, it is breathable and readily absorbent leaving you cool and fresh at night and any time of the day.
These sheets are durable and do not easily fade over time.
Compared to cotton fabrics, these linen sheets provide better heat conduction and moisture absorption and therefore, leaves no sticky feeling every time you sleep.
And since it is resistant to decay and mildew, it guarantees a quality that can last for a long time.
Bamboo or Linen: Pros & Cons Compared
Bamboo Sheets
Pros
It is a very durable fabric that can last for years.

Doesn't easily wear out, pill or tear.

Comfortable, soft, and smooth to touch.

Lightweight and provides a luxurious feeling.

Antimicrobial, antibacterial, and hypoallergenic.

Breathable.

Stays cool during hot temperatures and keeps you warm during frigid temperatures.

Eco-friendly fabric.

Cons
Expensive.

Requires careful and gentle handling.
Linen Sheets
Pros
Durable

Very comfortable and feels light on the skin.

Initially crisp but gets softer after every wash.

Breathable.

Eco-friendly fabric.

Requires minimal maintenance. Can be washed and cleaned easily.

More affordable compared to bamboo sheets.

Cons
Not as durable as bamboo sheets and can shrink and wear out after regular use and washing.

Not as versatile as bamboo sheets.

It is absorbent which can cause bacterial growth and trigger allergies.

A bit expensive compared to other types of fabrics.
Final Verdict
Bamboo vs Linen Sheets – and the winner is…
Bamboo and linen are two durable and comfortable sheets and either of them can take the top spot. But if you look back to the detailed features and head-to-head comparison, differences are pretty evident.
In this case, bamboo is the winner.
Bamboo sheets are known and proven to be durable. With consistencies in proper care and maintenance, it has the quality that can last for years.
They are breathable, comfortable, and even have beneficial effects on one's health and to our beautiful earth.
Although they are expensive compared to other types of fabrics, bamboo boasts its value that's definitely worth an investment.
As you won't have to replace it often due to its durability and long-lasting quality, this can actually save you more money in the long run.
Linen sheets also share its fascinating properties in terms of comfort and breathability but not as durable as bamboo sheets.
But if you wish to go for a more affordable bedding, you should go for linen sheets.
Sleep well!