Viscose rayon vs polyester: which material is better? Polyester is a synthetic fabric and less breathable. It will keep you warm in winter but a bit hot in summer. It's durable, cheap and easy to care for. Viscose rayon is a semi-synthetic fabric. It feels better on your skin but unlike polyester, it tends to shrink and wrinkle. 
Viscose Rayon vs Polyester: Quick Comparison
[amazon table="2568″]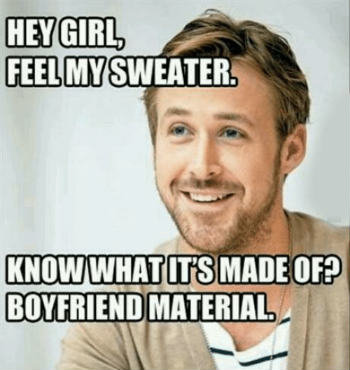 Differences Between Polyester and Viscose Rayon
Here, in order to understand what it means to make a good decision when it comes to fabric, textile or bedding materials, there are factors to consider.
These factors are arranged under the differences between Polyester and Viscose rayon. I have checked the qualities that each possess and as I hate to say this, it will be a tough call to make.
The differences are based under the factors of material, appearance and comfort, maintenance and cost. These aspects are very important for any user or buyer.
Material
Polyester
This is a chemically-combined sequence in which a production of a polymer textile fabric is produced. It is synthetic and silky. Also, it feels so great on direct contact with the skin; hence, a reason why it is a good bedding material. It comes further with qualities of being stain, dirt and shrink or wrinkle resistant. It is durable but not as versatile as cotton (a primary source of Viscose rayon).
Viscose Rayon
A fiber manufactured out of regenerated cellulose obtained from a tree or pulp. It makes use of two primary sources; Cotton and Bamboo in which it is stripped off its natural form in the production process.
This action makes it a semi-synthetic fabric. However, the material is breathable, soft, smooth and can be easily dyed into whatever desired color. The only limitation is that it can shrink but proper maintenance will keep its quality in place.
Appearance and Comfort
Polyester
Based on reviews, polyester is very useful on cold nights mostly because of its texture. Since it is synthetic, it has no natural material contributing to its luxurious feel, softness, and breathability. Rather, the microfibers crafted in fine, neat sequence aids these qualities. It has a similar appearance to silk, and it is even called Super-silky fabric.
Viscose Rayon
Since, cotton is one of its primary sources, no doubt, it has the same feel, appearance, and texture as cotton. As part of its comfort, it can be used in different conditions without any limitation. The bamboo source contributes to its luxurious texture, breathability, and softness.
Maintenance
Polyester
Polyester has good maintenance compared to viscose rayon. Since it is a material that has a lot of resistance, you only need to watch the kind of water you use and how you spin. Using a washing machine, ensure you use cold water and when you are about to spin with a tumbler, spin at low levels.
Viscose Rayon
Maintenance for viscose rayon is quite difficult, and it requires you to sacrifice a lot in order to keep it in check. For instance, it is liable to shrink when washed. However, it shouldn't be squeezed or strangled, but hung dry or air dry after washing because it is a delicate material.
When making use of a washing machine, ensure it is at its lowest spin to avoid problems. In general, I advise proper care and follow guidelines on how to maintain.
Price
Polyester
Being a fine texture and soft material, polyester is very affordable on different e-commerce platforms. Although they are available in different designs, styles, and patterns, they all come at a good price. Generally, they are sold at prices lesser than that of viscose rayon.
Viscose Rayon
Compared to Polyester, Viscose rayon is quite affordable but a little more expensive. Delicate materials with outstanding features always cost a lot on the market, and this is not an exception. 
What is Viscose Rayon?
Many people seem to be confused when it comes to Viscose and Rayon. You can read the quick explanation below or read a more in-depth answer here: Viscose vs Rayon
Viscose Rayon fiber is a classic kind of material with several uses such as in the production of dresses, clothes, pillows, etc. The durability, texture and quality are topnotch; therefore, it uses has spread into other areas such as upholstery, carpet-making, and cellophane casting, among others.
The definition for Viscose rayon is divided into two parts, based on structure and production. Firstly, the production of a fiber called Viscose rayon by making use of viscous or thick cellulose mixture. Secondly, a distinct rayon fiber itself, singled out to go through a viscous process for the production of a viscose rayon fabric.
Also, the name Viscose and Rayon are used interchangeably because they possess similar properties and quality. According to research, there was a labelling issue in the 20th century, and it had to be put on hold in 1924. Following this change, resulted into the adoption of "viscose" as also "rayon" (vice-versa).
Furthermore, what enhances the production of viscose fiber in the central part of cellulose is pure Cotton. However, you are liable to have other main sources such as sugarcane, or bamboo, while still producing a material with equal texture and durability.
What is Polyester?
Polyesters are somewhat super silky materials made from microfibers with a lot of luxury and comfort. Designed to be extremely soft and used for making dresses, clothes, swimwear. Its use spreads across other areas too in making sieves, living room window clothes, etc.
Chemically, Polyester is a synthetic resin arranged in polymer units joined together by ester bonds to make something called a synthetic fabric material. 
In this case, they were designed into bed sheets which could be used in the bedroom, guest room, living room, etc. It's a very durable fabric and traditionally less breathable than cotton. 
Best-Rated Viscose Rayon Sheets in 2023
Hotel Sheets Direct Bamboo Bed Sheet Review

A lightweight product with a lot of potentials, such as maximum luxury and comfort.
It's made of 100% bamboo which is one of the best-quality ever seen.
Also, it is eco-friendly and hypoallergenic, i.e., it is antimicrobial, resistant to dust mites and allergens.
It is super soft but requires proper maintenance in order to retain its incredible properties.
Top-Rated Polyester Sheets 2023
Mellanni Bed Sheet – Brushed Microfiber Review

This is a king product out of several options of Polyester materials used for bed sheets.
It is made of 100 % quality brushed microfiber, and resistant to fade, stain and wrinkle.
Also, it is hypoallergenic which means it is breathable and rid of dust mites and allergens. The softness (super silky soft) and comfort are beyond outstanding.
Oh, and did I tell you that it has literally tens of thousands raving reviews? See for yourself.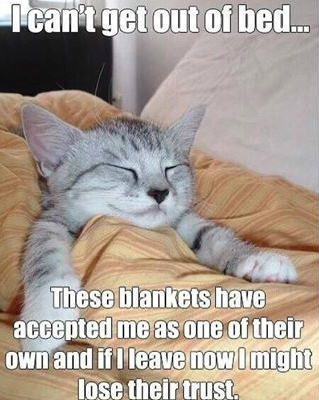 Viscose pros and Cons
Benefits of Viscose Rayon
Good breathability
Simple weight and smoothness
Very soft and absorbent
Price is affordable
Top versatility and ease in dyeing
Adjusts to varying temperatures
Cons of Viscose Rayon
See best-selling Viscose Rayon products in 2023
Polyester Benefits and Drawbacks
Pros of Polyester
Lightweight
Gives a luxury feel
Useful properties on cold and hot nights
Affordable price
Quite versatile
Resistant to shrink, fade, and stains
Cons of Polyester
Not as breathable as cotton and bamboo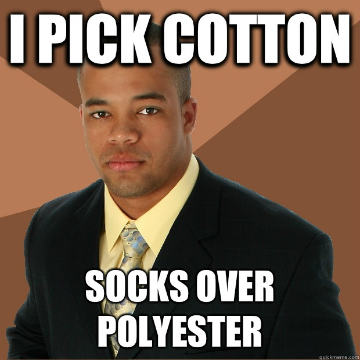 Conclusion
Viscose vs Polyester: And the winner is…
The two fabrics compared and reviewed above are in the top categories of useful and smart-quality materials.
Polyester and Viscose rayon both have outstanding qualities that make them usable. In fact, their soft feel, good texture, and breathability are features that make good value for money.
While Viscose rayon is a semi-synthetic fabric, Polyester is purely (100%) microfibers. While the former has somewhat a natural origin (cotton, which is stripped off), the latter comes from polymer units and ester bonds to form a textile material.
Nevertheless, they both make good bedding material because of the kind of comfort they offer.
In conclusion, your choice depends on what exactly you want – breathability and luxury or durability and affordability.