In your quest to find the best sleep aid, I'm sure you've heard about both Unisom and Benadryl. Though Benadryl is meant to treat allergies, people sometimes use it to help with sleep. How does it hold up against an actual sleep aid like Unisom?
Prefer listening to reading? Check out our video version of this article.
Fast-acting, affordable and effective in helping with sleeping issues, both Unisom and Benadryl can be bought without a prescription. So when it comes to Unisom vs Benadryl, I found that their key difference lies in their halflife which is longer for Unisom. If you're sick and having a hard time falling asleep, go for Benadryl. Otherwise, I suggest trying Unisom first especially if you are with child.
Looking for a long night of refreshing sleep? Check out the budget-friendly Unisom SleepTabs which you can take for up to two weeks. Or is your allergy is acting up and making it harder for you to sleep? Then, the highly popular Benadryl UltraTabs is what you need to give you the relief and rest that you need.
Unisom vs Benadryl Comparison Table
[amazon table="2434″]
Unisom Review
Sanofi, a global pharmaceutical company, has a range of over-the-counter (OTC) medications called Unisom. These are available as a soft gel, tablet, mini-capsule, and caplet.
Most of the Unisom products use diphenhydramine for its base except for the Unisom SleepTabs which uses doxylamine succinate. To make comparing these two brands easier, we will be referring to SleepTabs from here on out.
Benadryl Review
Benadryl is a brand owned by the American multinational company Johnson & Johnson. It's an allergy medicine that can be taken as a tablet, syrup or capsule.
It is very helpful in relieving allergy symptoms like sneezing, itching, runny nose, and watery eyes. Some people also take it to prevent and help with motion sickness symptoms like vomiting, dizziness, and nausea.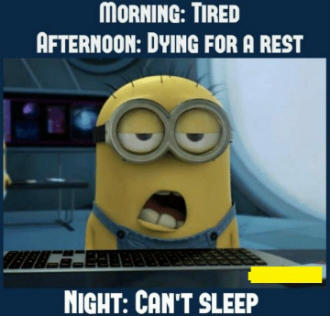 Unisom vs Benadryl: What Are the Differences?
Components
Unisom
The Food and Drug Administration (FDA) considers doxylamine succinate, Unisom's active ingredient, to be safe for pregnant women. In fact, this drug is sometimes recommended to women experiencing morning sickness symptoms such as vomiting, nausea, and dizziness.
Hence, Unisom is a sleep medication that can be taken by women who are with child.
Doxylamine succinate is a first-generation antihistamine which is why it has a central effect on our body. This is also the reason why it is used as a sedative agent in Unisom.
Unisom SleepTabs also contains ingredients like:
dibasic calcium phosphate

sodium starch glycolate

magnesium stearate

refined wood pulp

FD&C blue no. 1 aluminum lake
Benadryl
Benadryl also has a first-generation antihistamine for its active ingredient which is called diphenhydramine. This drug is mostly used to treat allergies but since it has a strong sedative action, people use it to help with insomnia as well.
Aside from being used to help with allergies and insomnia, its relaxing effect is useful in preventing and treating motion sickness.
Inactive ingredients that Benadryl UltraTabs contain includes:
titanium dioxide

magnesium stearate

carnauba wax

polysorbate 80

croscarmellose sodium

polyethylene glycol

D&C red no. 27 aluminum lake

microcrystalline cellulose

dibasic calcium phosphate

hypromellose
Effectivity
Unisom
Adults and teens that are above 12 years of age can take one Unisom SleepTabs  30 minutes before their bedtime. However, many users recommend that you start with a smaller dosage and slowly increase it until you find the dosage that fits you. One Unisom user commented that it's so effective that he only uses ¼ of the tablet while his wife only uses ⅙.
Also, remember that it is only meant for occasional sleeplessness. You shouldn't take it for more than 14 days. Otherwise, your body will get accustomed to getting help in falling asleep, making it harder for you to sleep. If you're still having sleep issues after 14 days, I suggest consulting your physician so you can find out and solve the cause.
The effects of doxylamine can last for 10 to 12 hours so make sure to only take it when you have ample time to sleep.
Benadryl
You can take up to 50 mg of diphenhydramine to help you sleep. That means you can only take a maximum of 2 Benadryl UltraTabs. Only adults and children that are more than 12 years old should take Benadryl as a sleep medication.
You can expect Benadryl to start to kick in about half an hour after taking it. After that, you'll be able to feel its effects for 4 to 6 hours.
Just like Unisom SleepTabs, only take Benadryl as a sleep medication occasionally. Taking it long-term can not only cause drug dependence, but it can also cause heart palpitations and low blood pressure as well.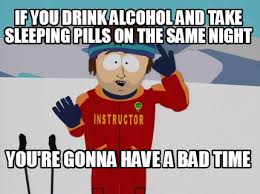 Side Effects
Unisom
Since Unisom is a drug, it goes without saying that you might experience some side effects. 
Having a hard time urinating

Constipation

Sweating

Blurred vision

Balance issues

Difficulty urinating and getting an erection

Stomachache

Nausea

Dry eyes, mouth, and/or throat

Drowsiness

Headache
If you experience the following serious after effects, contact your physician immediately.
Heart palpitations

Bruising

Seizures

Mood swings

Inability to focus

Hallucinations
Benadryl
There are some risks that come with taking Benadryl. Some of the mild ones are:
drowsiness

poor coordination

difficulty urinating

upset stomach

blurry vision

nausea

fatigue

dizziness

constipation

dry mouth, nose, and/or throat

shaking

Headache
There's also a chance that you experience these serious side effects. If you do, please consult your doctor right away.
irregular heartbeat

painful urination

confusion

neck or jaw tightness

inability to control tongue movement
Warnings
Unisom
Take note of the following precautions when taking Unisom.
Though doxylamine is regarded as safe for pregnant women, the drug can pass through breast milk. As such, it is not recommended that lactating mothers take this sleep aid.

Children under 12 years old should not take Unisom.

Unisom is non-habit forming but can cause dependence if taken long-term.

Adults 65 years old and over should refrain from taking this sleep aid as it can make them more prone to accidents.

If your medical history includes illnesses like glaucoma, asthma, ulcers, thyroid disease and high blood pressure, it's best to consult your physician first before taking Unisom. This also holds true if you're currently taking medication and supplements.

Avoid consuming alcohol, grapefruit and grapefruit juice if you're planning to take or have taken Unisom SleepTabs. Alcohol can magnify the sleepiness that doxylamine brings while the latter two can disrupt your body's ability to process doxylamine.
Benadryl
If you're planning to take Benadryl, here are some things that you need to keep in mind.
Never do anything that requires concentration after taking Benadryl. This includes driving and operating machinery.

Do not take tranquilizers or consume alcohol if you've taken this sleep aid.

If you have a history of conditions such as glaucoma, heart disease, diabetes, and asthma, check with your doctor first before taking Benadryl. The same goes if you're currently taking medication or supplements.

If you're with child or lactating, consult your doctor first if Benadryl is safe for you to take.

Do not give kids under 12 years old Benadryl as a sleep aid.

Do not take Benadryl as a long-term solution of insomnia.
Recommended Products
Unisom SleepTabs Review

Catch up on your sleep with the help of Unisom SleepTabs.
With 25 mg of doxylamine succinate per tablet, you'll get sleepy in less than an hour and won't have to worry about waking up in the middle of the night. Not to mention that it's non-habit forming so you can use it safely occasionally.
Benadryl UltraTabs Review

Can't sleep because of a bad allergy? Then, Benadryl UltraTabs is just what you need.
Containing 25 mg of diphenhydramine HCl per tablet, it can solve your allergy symptoms on top of helping you sleep quickly.  
Unisom vs Benadryl: Benefits and Drawbacks
Unisom Benefits
A good short-term solution for sleeplessness

Effects kick in in about 30 minutes

Safe for women who are with child

Budget-friendly

Can be bought without a prescription
Unisom Drawbacks
The effect might last too long for some

Can cause drug dependence

Has many possible side effects

Doesn't target the root of the sleep issue
Benadryl Benefits
Fast-effecting

The effects just last long enough for a night's sleep

Cheap

Available OTC

Comes in different forms
Benadryl Drawbacks
Lots of possible negative after effects

Effectiveness lessens if taken long-term

Fails to address the root of the sleeplessness
Last Words
Ultimately, Unisom and Benadryl are both very effective sleep aids. However, Benadryl is formulated to be an allergy medicine.
So, if you're not sick and just want to get some rest, I suggest trying out the Unisom first. If it doesn't work, you can explore other sleep aids like ZzzQuil or more natural options like melatonin.