Determining what twin bed frame or mattress size you should buy is actually more complex than you think. Nowadays, you have both the standard twin option, but also the twin XL which many people find confusing. Read on to find out in our guide which one works best.
Prefer listening to reading? Check out our video version of this article.
Twin vs. Twin XL: what are the main differences and which of the two twins is better for you? The quick answer is that twin beds are best for children, while Twin XL beds are great for teens and college dorms. Read on to find out other differences, how they compare in dimension, accessories, motion transfer and why it matters.
Twin vs. Twin XL: Comparison Table
BETTER FOR CHILDREN

Twin

75 inches by 38 inches
Good for kid's rooms
Can be converted easily to trundle bed or day bed
Incredibly affordable
The perfect solution for compact rooms
Good for sleepers that are taller than a double, but don't need the extra sleeping length
Super easy to find accessories
Can be almost too narrow for taller bodies.

Check Price

BETTER FOR ADULTS

Twin XL

80 inches by 38 inches
Can push two of these together to create a king bed
Great for college dorms or taller teens
A little more expensive than the standard twin
Not fully compacted since you need the length
Great for couples who want a different mattress firmness to sleep
Great for extra foot space if you need it
A little harder to find accessories for

Check Price
What is a Twin Bed?
Twin is the thinnest bed size out there, being only 38 inches wide by 75 inches long. We all grew up with this one, and this is pretty much the first bed you'll get once you've outgrown your crib.
This also can be used in guest rooms too but is usually not ideal for bigger guests. It is called a single bed, and when used with another twin bed that's pulled out, it can be used as a trundle bed. It can also be pushed against the wall and used as a day bed.
Pros and Cons
The pros of the twin bed are the following:​
This is the perfect size for a kid's room, allowing for ample floor space




Is good if your child likes to play, and can be converted into a trundle or day bed




Is good for two children that share a bedroom




Can be used as well in a perpendicular way in a guest room




Very easy to find accessories, and super easy to find a frame for it




Can be used in many different rooms
The cons of the twin include the following:
They are incredibly narrow and only fit one sleeper easily




They are quite short, making it a bit harder for teens that are tall or adults to sleep on it
What is Twin XL? 
This is a newer type of twin bed, and it's essentially the same width, but a longer size. This is super popular in dorms because they are longer to accommodate taller individuals. The XL is 38 inches wide by 80 inches long, so if you're under 6'6", you'll fit it just fine.
They are the same width as a half of a king bed, and the length s a king bed, so it's kind of like a king bed split in half, so it's good for couples who want to sleep together but are particular on their own mattress firmness.
Pros and Cons
The pros of the twin XL are the following:
Are longer, so good for taller people




Is basically half a king bed, so it could be fashioned into a king bed for couples with different preferences

They fit easily in dorm spaces, and are popular in collage dorms




Doesn't take a bunch of space in the room
The cons of the Twin XL are the following:
You need a longer room to fit this bed type

The accessories for the XL are a little more expensive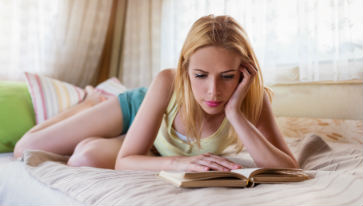 Twin vs. Twin XL
Price
The price of the standard twin is actually quite cheap, and you can get a bed frame, mattress, springs, and other things for a very small amount of money.
The XL is a little more expensive, and that is because you need specialty accessories, but the difference in price isn't all that much.
Accessories
Twin is super easy to buy for, and there are tons of accessories. However, many are very child-like in print, so it may be hard to find something more mature if this is for a guest room.
The twin XL is a little harder to buy for, and they're slightly more expensive, but the patterning tends to accommodate older kids, so it's a little easier to shop for than a standard twin size.
Comfort
The twin is ideal for smaller kids until the length is too small for them, so if you're buying a mattress for a kid, this is ideal, and they're quite affordable.
The twin XL is better for co7×10e and guest rooms, and if your child or person you're buying for is over 6 feet tall, they'll feel much more comfortable and their feet won't hang in the air loosely.
Room Size
The twin is really good for 7×10 feet spaces, or if you have two, 10×10. That means it fits most rooms easily.
The twin XL mattress can only fit one within a 7×10 foot room, and even then it'll be a bit harder to maneuver around compared to the twin features.
Ideal Room Style
The twin is ideal for kids rooms, or if you would like to put a daybed in a guest room. Also, if you want to make the bed a little bigger, you can combine this one with a trundle bed for extra bed space.
In contrast, the XL fits in dorm rooms ideally, or if you have a king bed frame, this works wonderfully if you have two different types of sleepers and need different mattress firmness.
FAQ
Will a Twin XL Mattress Fit a Twin Bed Frame?
No, the Twin XL will not due to the fact that it is a little bit longer, and it will have a little it of it overflowing off the edge. But, if you don't care about feeling that, then you may want to consider trying it.
Will the same Pillows Fit Both Mattresses?
Yep, they have the same width, so they will hold the same size-pillows, it's only the length that ends up differing.
Can a Twin Comforter fit a Twin XL Bed?
While these can work on the XL, they tend to be a little bit short, and it will look a little bit off. Also, it won't fully reach the point you may want the comforter to reach.
Are Twin and Twin XL Bedsheets the Same?
No, they are not. That is because Twin XL bedsheets are a little bit longer than the twin sheets, so they won't fit.
How much Bigger is a Full than a Twin XL?
The full is actually 5 inches shorter than the Twin XL, since it's half the size of a king bed, but it is about 16 inches wider than the twin XL.
How Deep are Twin XL Mattresses?
These can be anywhere from 4-12 inches in depth, but the most popular usually is around 4-7 inches. These are the same as twin mattresses in terms of depth.
Can Two People Sleep in a Twin XL Bed?
If you push two twin XL mattresses together, it fits the same size as a standard king mattress, so yes two people will fit. Otherwise, one singular Twin XL mattress will not fit two people comfortably.
Which Bed Frame is Better for Couples?
One of the key differences between twin and twin XL is the frame size. The Twin XL will fit a standard king frame if you push two together, so the Twin XL is better for couples than the twin would be since it's as long as a king bed.
Is there a Motion Transfer Difference on a Twin Vs. Twin XL?
Another difference between twin XL is the motion transfer difference. In a twin, there is a lot more motion transfer near the base of the bed, since it is a bit shorter. The twin XL is made for couples to push them together if they need different mattress depth, and these tend to hide more of the motion transfer than the twin does.
What Size Bed is 2 Twin XL?
The two twin XL pushed together is the size of a standard king bed, so two of those mattresses together does make a king bed.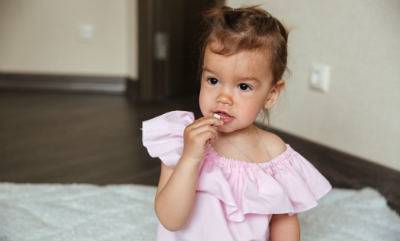 Conclusion
Twin vs. Twin XL: And the winner is…
Now that you know the differences between twin and twin XL, you can see that if you're buying for a child you would get the twin size. It is a beginner bed, it's the cheapest, and it has a lot of options. It is great if you are budget-friendly and can fit one of these beds too.
However, if you are a bigger person, tend to need more room, or if you are a couple looking to buy different mattresses with different firmness, then you should consider the Twin XL as your primary buying option since it is better and will fit your mattress needs.
Plus, these can be used with a king bed frame. One of these isn't better than the other, but based on who you're buying for, one may be more suited to your needs than the other.