When looking for a bed, sometimes you see queen beds, or a full bed and you may wonder which one will fit your room, or your lifestyle needs. You might be tempted to go with the full bed, but you may realize it's not right for you. But, is a queen too big?  These questions can be quite hard to answer without a little help. Fortunately, we have the answers, and you can figure out from our guide what works for you.
Full (aka double) vs Queen bed: what are the key differences and which one is better for you? Generally, queen beds are better for couples and they tend to be a bit wider and longer, but they are usually more expensive. Full-size beds are great for teens since they're smaller, and queen beds fit most lifestyles and body types better. Read on to find out the differences between these, and not just on a size level.
Prefer listening to reading? Check out our video version of this article.
Full vs
Queen
:
Comparison Table
Queen bed

60x80 inches
More expensive than a full, but less than a king
The most popular mattress to buy
Does need a center leg for support rather than just a rectangular box
Good for two people or a taller person
Does require more room to put in
Great for guest rooms
Might not be enough room for some couples
Easy to find Accessories

Check Price
Full bed

54x75 inches
Not very expensive, great for teeenager rooms or people on a budget
Not the most popular mattress to buy
Is just a rectangular box, doesn't need center leg support
Tend to be cheaper than queen and king, but more than twin
Good for single sleepers or shorter people
Accessories such as comforters are harder to find than queen
Definitely not enough for most couples
Too narrow for two people

Check Price
What is Full / Double Bed?
A full bed is smaller than a queen, and they were originally called a double bed. Until the 1960s, they were the most common for couples to sleep in. They are ideal for teens and single young adults, and they fit well in dorm-type spaces.  They are ideal these days for college kids and teens that have outgrown the twin bed. 
Pros and cons 
The pros of double beds are the following: 
They're small, so they fit most spaces 

If you're under 5'5", this is probably one of the best beds for you on a budget 

Tends to be on the cheaper end 

You don't need a fancy box spring, nor do you need a centerpiece for it 

Some couples can make this type of bed work if they're tiny 
The cons of full beds are the following:
They are incredibly small, so not good for taller people or most couples 

They are often very narrow, and it's hard to find comforters that fit these beds easily 
What is a Queen Bed?
A queen bed is 54×75 inches and is good for two people for the most part. However, some couples that do move around a lot, or bigger couples, tend to find a bit of discomfort in a queen bed.
These became more popular from the 1960s onwards and became much cheaper too. They still provide you a lot of sleeping space, even when you don't have a large room. While it is only 9 inches of difference, this can make a world of a difference in terms of space and sleep. They also fit well in guest rooms. 
Pros and Cons 
The pros of the queen are as follows: 
Bigger, so more room to sleep 

Tends to be longer, so good for taller people 

Fit couples pretty well 

They grow with children, so they're good for that

Good for guest rooms where you don't want a giant bed 

Accessories are easy to find 
The cons of it are the following:
Tend to be more expensive 

If you are concerned about space, this may not be the ideal option for you and may offer less maneuverability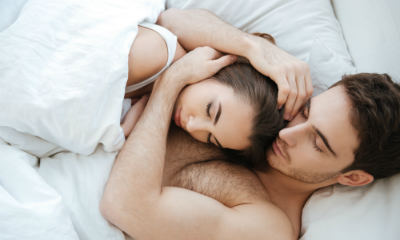 Full vs Queen
Price
Queen beds are more expensive than double beds, but they are more popular. However, they tend to be more than a full, but less than a king. You can find them for relatively cheap through secondhand or in consignment stores. They generally have cheaper accessories as well.
Full beds are cheaper and fit a college kid's budget better. Their accessories are cheaper too, but they aren't sold nearly as much, so you may have to do some looking around. Also, for the price you pay, it may not be worth it, cause typically teens grow out of this over time.  
Comfort
Queen beds are comfier for couples, and taller people due to the space that's there, and the extra space may prevent you from waking up at night. They usually have much less motion transfer than the full beds.  However, they may not fully eliminate motion when compared to a king. 
Double beds are smaller, and they tend to be uncomfortable for two people, taller people, or people who toss in their sleep a lot. But for shorter people, it is a wonderful option, and it does provide room for single sleepers with little space. 
Accessories
Finding accessories for queen beds is incredibly easy, and they're the most popular choice. However, do keep in mind they cost more. You also will need a centerpiece for the frame, so it will cost a little more to get a frame. 
Accessories for full beds are relatively easy, but some report having trouble finding duvet covers and comforters in some cases. They also aren't as common of purchases, and occasionally are called "double beds" rather than full beds.  However, purchasing frames is easy. 
Room Size and Weight
Queen beds are good for guest rooms, but you'll need about 9 feet of room total.  Also, keep in mind these are heavier and require a second person usually to move them around. The frame is also heavier too and is awkward to move about. 
Full beds fit anything 8 feet or more super easily, and they are lighter.  Double bed can easily be moved by one person. Full beds tend to be simple to place in spaces, and they can be pushed into the corner with good results. 
FAQ
Can a Queen Mattress fit a Full Bed?
No. Queen beds are too big to fit a full bed frame. They will overflow when put on top of a double bed, and there isn't a centerpiece, so it won't hold the weight. 
Will the same Pillows fit Both Mattresses?
Yes, in general the pillows fit both mattresses quite easily, so you can buy either or and make it work.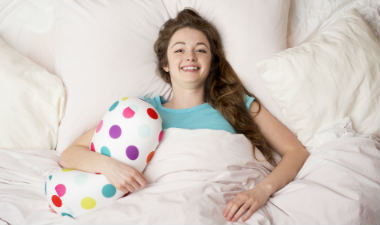 Will Full-Size sheets fit a Queen Bed?
No, they are too small in both length and width and while you might be able to make it work, there is a risk of ripping in many cases. It's better to get queen sheets for a queen bed, even if it's a little more expensive. 
Can a Full-Size Comforter Fit a Queen Bed?
They can, but you'll notice it's a little short when you do that. It may show a little bit of the frame if you decide to use a double bed comforter on a queen bed. 
Do you Notice Motion Transfer with Queen or Double More? 
On full beds with two people, you notice it much more, to the point where it wakes people up.  On queen beds, you notice much less due to having more room. However, some do notice a little bit of motion transfer if there are two bigger people sleeping in the same bed, or if a pet decides to join at the foot.  
Are they the same Size Bed? 
Not at all. Full beds are significantly smaller than a queen. They fit people less than 5'5" ideally.
Should I Buy a Queen bed or a Double Bed? 
If you're a single person that's short, full may work, and if space is a concern you should get a full bed. Otherwise, queen may be your better option since it allows for more room for everything, but do keep in mind they are bigger so you need to account for room size. 
Is Full Bigger than Queen?
No it is not. Double is about 9 inches smaller than a queen, which is a significant difference. 
Can I use a Full-Size Box Spring with a Queen Mattress?
No, because you need the center foot with a queen mattress. Full beds require just the rectangle and nothing more. 
Is a Full-Size Bed Good for Couples?
Not really, unless you're both small. It's uncomfortable otherwise, and you'll feel a lot more motion transfer with a full rather than a queen. 
Is a Full-Size Bed Good for One Person?
If you're small, and you don't move around a lot, yes it can be good. It is great for teenagers and small adults who don't want to invest in a queen. 
Will a Queen Skirt Fit a Full Bed? 
It will be oversized, but if you have sewing skills, you may be able to make it work. It will look bulky and bunched up, however. 
Conclusion 
Full (Double) vs Queen: And the winner is…
Queen beds are ideal if you're buying for a couple, and you need extra space. While full beds are good for smaller spaces, people tend to outgrow them since they're limited in height, and for a couple it isn't ideal. It is better to get a queen than a full, but if you're on a budget, you can make do with a double bed.