When choosing a mattress, some people get confused when they see the word "California King" on the tag. Are king and Cal king the same thing? Many think that Cal King mattresses are larger than king-sized mattresses. But that's actually incorrect, and here, we'll tell you the features and main differences between the two Kings.
King vs. California King – what are the key differences and which one is better for you? The California king is a bit shorter but wider than a king (aka Eastern king), despite the different name. It's only about the size of an iPad Air smaller. Read on to find out why the Cal King is better for taller people and narrower rooms, and why the King is much easier to shop for than the California King.
King vs Cal King: Comparison Table
California King

72 inches wide
84 inches long
Good if you have animals that sleep in the bed
Perfect for rectangular spaces
Good for those who are taller
Is only 32 square feet smaller than a king
Hard to find accessories
Not easy to Move
Better for guest rooms, but not short rooms
Can accommodate a couple, but might be a little small for Good for all sleeping positions
Known as the "Western King"

Check Price
King

76 inches wide
80 inches tall
Better for side sleepers than anything
Good for combinational sleepers
Wider, so better for couples of a child that sleeps with parents
Hard to move
Easy to find accessories for
Known as the "Eastern King"

Check Price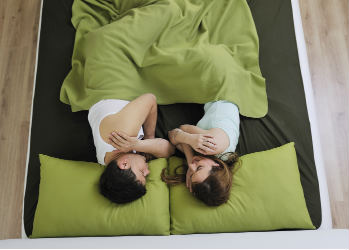 What is a California King?
A California King was developed and first mad in California between 1920 and 1982, hence the name.  It was specifically made for wealthy Californians who needed big beds to fit their houses and different lifestyles. 
But, they were also made a bit longer, and they're the best choice for those who are taller, or who like raised pillows.  Couples typically fit well on these, but any more people it can be a little bit cramped 
The pros of the California king are as follows: 
You can raise pillows and stretch with this 

It is perfect for narrower rooms 

If you have a rectangular space, it fits well 

Good for combinational sleepers 

Offers good edge support to sit on 
The cons of this are the following: 
Not ideal if you have pets that sleep with you 

Can be more expensive, but highly debatable 
Eastern
King vs. California King
Dimensions
The Cal king measures 72 inches by 84 inches which means that it's slimmer but taller. 
The Eastern king measures 76 inches by 80 inches, which means it's wider but shorter.
Price
While the California King has increased in popularity, it's still much rarer. That makes it is much harder to not just buy the mattress itself, but also bed frames, mattress protectors, box springs, and sheets itself, so it can get much more expensive. 
The king mattress is much easier to buy which makes it cheaper. 
Space Type
Cal King is ideal for guest rooms, and master bedrooms, but the room should be longer rather than wider. 
King is good for guest rooms and master bedrooms, but if it's narrow, it won't fit, so guest rooms may not fit these.
Height of Person Using it
California kings are better for taller people, and accommodate both sizes, and are good for stretching and pillow raising.
King is good for shorter people, but tall sleepers can still use it if they bend their knees. 
Changing Positions 
California king is good for those that sleep in all kinds of ways. 
Eastern King mattresses are good for mostly side and combinational sleepers, but not so much back and stomach. 
How Many Sleeping on it
California King can hold two people easily, but if you have a kid that likes to sleep with you or a dog that enjoys it, they'll have to sleep near the foot of the bed otherwise they'll be scrunched together. 
King beds are good for multiple people or even an animal that likes to sleep next to you, but not at the foot of the bed. 
Mattress Design 
California King mattresses tend to be all foam or hybrid, but the all-foam is cheaper, and it is better for those that like the softer sleeping surfaces. 
King uses both as well, but it is much easier to find a hybrid for a cheaper price if you're looking to get a hybrid mattress for your room. 
Comfort Options 
Cal King tends to have better edge support regardless of type, and it will give decent comfort and support to all types of sleepers, so if you stretch about in these, they tend to hold the other one well. 
King mattresses have some edge support, but if you get an all-foam one, you may notice yourself sinking a lot more than you would otherwise. 
FAQ
Is California King Larger? 
Not necessarily.  It is taller, but not larger, so it will fit in rooms that are narrow.  But, it isn't as wide. Basically, when you buy a Cal king mattress, you're getting a mattress that's a little bit smaller in width, but makes up for it in length. 
Can a Cal King Mattress Fit a King Bed? 
No, it won't fit the king-size frame for a few reasons.  For starters, it will be wider, and it will not fit the frame since they tend to be longer. So, if you're putting this into a bed that has a footboard attached to it, such as in the case of the sleigh style, then it won't fit the standard king mattress frame. 
However, if you're putting it on a bed frame with a headboard and metal rails type of frame, you can typically replace the king-sized mattress rails with longer ones, or adjust them if they are adjustable, so it really all depends on what you have. 
Will the Same Pillows Fit Both Mattresses?
Yes, they will.  California King and King-size pillows both relatively fit the same, and usually, you can use any and all size pillows on a king-size bed.  You can match it with bed size too. Some people do like to use the Queen or full-sized pillows on the bed itself, which is really your own personal preference at the end of the day. 
If you're wondering how big a king-sized pillow is, it's about 20×36 inches, and they fit both sizes of beds. In contrast, queen-sized pillows are 20×30, and you can usually use a standard pillowcase for those, but if you like smaller pillows, that will work. 
Can Eastern King Sheets Fit a California King
No, they won't.  Always make sure you buy California King sheets for a Cal King bed since they're longer, and King sheets won't fit correctly. 
Can You Feel More Motion on a California King or King? 
California king tends to be thinner, which means that if you're a bigger person, tend to sprawl out more, or if you have an animal that likes to sleep in bed with you, then you'll feel more motion with this one.
However, as long as you've got one with good motion transfer and control of that, it typically doesn't bother you. Plus, if you sit on the edge, you're less likely to disturb the person. 
With a king mattress, they're a bit wider, so it can accommodate a little bit more room at the end of the day, but it's negligible if it really does make a difference.
If you're feeling too much motion in your mattress, chances are you have an all-foam one, and that's your problem more than the type of mattress you're using with this. 
Which one is Better in Value?
The king has a much better value at the end of the day, especially if you're looking to save a little bit of money when buying the bed. That is because a king-sized bed tends to accommodate more people, and it's much easier to find accessories for it.
But if you really need a narrower bed, and those few inches will make a difference, then go with the Cal King.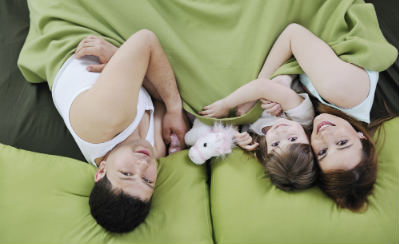 Conclusion 
King vs California King: And the winner is…
At the end of the day, which one is better is due to preference, but in general, the Cal King is more expensive than the King, both in mattress size and accessories, so if you don't want to spend a lot of money on a mattress, you should go with Eastern King. 
But if you want a king-sized bed and your room is narrow, a California king will fit in a room pretty well. Plus, they are incredibly comfortable, and all of the models feel good on your back.
Whether you like one or the other is ultimately due to personal preference, but the next time you're shopping for a bed and you see Cal King on it, you'll know exactly what that means, the dimensional difference, and also the differences in value that this provides, allowing you to make a decision on whether to buy it or not.