Getting the best sleep possible is something we all strive for. But, often when choosing a bed, we're left to choose between a king or queen bed. So which one should you go for?
Prefer listening to reading? Check out our video version of this article.
King vs queen – what are the differences and which one is better for you? Queen beds are good for those who are budget-conscious, but a king bed is better if you're sharing, or bigger. However, both have their pros and cons. Read on to find out key differences, and what mattress or bed frame size works better for your needs. 
King vs Queen: Comparison Table
Queen Size Bed

Is 60 inches wide by 80 inches long
Less expensive than a king-sized bed
Ideal for guest rooms or smaller living spaces
The same length as a king, just a bit narrower
Does have a center leg to support the bed
Not as good for larger couples, or for people that are a bit taller
Accounts for 32% of all mattress purchases

Check Price
King-Sized Bed

76 inches wide by 80 inches long
A bit more expensive than a queen-sized bed
Ideal for master bedrooms or larger living spaces
Does have the center leg supports
Ideal for larger couples, or for those who have an animal or child that sleeps with you
Accounts for about 7% of all mattress purchases, so not as popular

Check Price
What is king size bed
A king-sized bed is the largest bed size out there and was popularized in the 1940s. This was because it became more common for couples to sleep together, and oftentimes two twin mattresses would be pushed together to make this.
King size eliminated needing to do that, and since then, has been incredibly popular for couples, or for those who want a bigger bed. 
Often, this is the choice for those who sleep diagonally as well, since it's quite easy for a person to do so with this. 
Pros and cons
The pros of the king are of course, they're bigger, so they're perfect for couples. They often contain wonderful, elegant bedding sets and accessories. If you have the space for a king-sized bed, they fit right into the space. 
However, the size is also a downside as well. They are hard to get into rooms many times, and the extra width often is a bit of a struggle in some rooms. They are also more expensive than a queen-sized bed, and the same goes for accessories too. 
What is queen size bed
A queen-sized bed is the same length as a king-size bed, but with a much shorter width, so for single sleepers that want a little more space than a full, this may be a wonderful option for them.
They are wonderful options for those who are looking to find a bed that fits their home but don't want something as big as a king-size bed. 
Pros and cons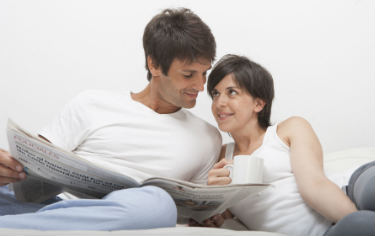 Queen-size mattresses are smaller, so they fit in spaces better. They also can accommodate a couple relatively easily, or a person and a pet that loves to hang around with them. 
The biggest con with the queen is that it can be a little uncomfortable for a couple that tends to move around a lot, or a bigger couple. But again, this is debatable and ultimately up to preference at the end of the day. 
King vs Queen Bed
Price 
King beds tend to be a little more expensive than queen-sized beds, and that goes not just for the mattress itself, but accessories too. 
Queen tends to be a little bit smaller, and there are sometimes more options in terms of pricing. They also tend to be easier to find in consignment places. 
Room Space 
King tends to require more room space since you need to account for the extra width to it, but also the extra couple feet of space on each side. They are great for master bedrooms but do take into account it may be cramped in certain spaces. 
Queen is a bit smaller, but it has the same length, so remember that. They are great for guest rooms, and you can get away with moving the bed to the corner if you don't plan on having couples stay over. 
Popularity 
King beds tend to be not as popular as queen size beds, since they tend to take up more room and space, and you need to think about accessories as well.
Queen beds are not only more popular than king beds, they're the most popular mattress out there, accounting for about 32% of mattress sales, so they are more popular, and for a good reason, since they're still long enough for most people, but don't take up as much space. 
Comfort 
King beds allow for more comfort for two people, and for those who love to sprawl. They are wider, so for bigger couples or for those who move about in their sleep, it's ideal. 
Queen beds have enough room usually, but if you're bigger, or if your pet likes to come in and sleep with you, it could be a little cramped. However, for those who sleep by themselves, or if you don't move around very much, you can get away with a queen bed without too much discomfort. 
Accessories 
King beds have a lot of accessories, but they also tend to be more expensive. However, there are a lot of pretty, decorative accessories for king beds. 
Queen beds are cheaper in terms of accessories, and there are many styles available for them. 
How much bigger is king size bed than Queen?
King is about 16 inches wider than a queen is, which means that you ideally need a room 10 feet by 8 feet for it to fit comfortably, whereas for a queen it can fit in a 9 feet by 8 feet room easily. 
Is a queen bed big enough for two
Yes, it's easily big enough for two, provided the people aren't too big and don't move around a lot. If you do move around a  lot, it can get a little cramped, or if you're bigger and prefer your space, it can get a little cramped. 
Does a king-size bed make a difference?
It can make a difference in size in the room itself, especially if the room is small. It can make the room feel a little bit cramped and tight in some instances, especially if it was a struggle to get it in there. 
Can a king mattress fit a queen bed
No. King is too wide, so part of it will be spilling off the sides, about 8 inches on each side if perfectly centered, which isn't comfortable, and doesn't work very well. 
Will the same pillows fit both mattresses?
Yes, both of them do fit each of the beds quite easily, but if you're looking to put queen pillowcases on king pillows, it will not fit. 
Can a king sheet fit a queen bed?
Technically yes, but it's going to be a bit loose on the wide sides due to how much wider it is. But, if you know how to sew, you can tailor it and then fit the bed better. But it does technically fit.
Is it OK to put a king comforter on a queen bed?
On a queen bed, it will be near the floor and it might drag, but you can put it on there. However, the comforter may look like it's completely overtaking the bed, so keep that in mind. 
How is Motion Transfer on a King vs. Queen 
King has much less motion transfer because it's wider, but the foam types might be a little too soft and you can feel more. 
Queen you may not feel as much if you're small, but can affect two bigger people. If you do toss and turn a lot on the bed, it can affect this too. 
Conclusion 
King vs queen bed: And the winner is…
The best one for you is ultimately determined by space, and preference too. If you're working with a smaller room, are on a budget, and also are just sleeping by yourself, then you can't go wrong with a queen-sized bed.
If you're a couple that doesn't sprawl around that much or is smaller, queen works best. 
However, if you like your space, and you'd like to have that extra little bit of room, then a king is your ideal option. However, do remember that they are bigger, so it can affect the room itself, and it might be a bit cramped. 
Queen accessories are ideal for queen beds, but you can get away with king accessories on them. However, do take into account that they will look a little bit larger on a queen-sized bed, and it might be too much for some rooms. 
It does come down to personal presence at the end of the day, but hopefully, this guide helped you choose which one is right for you, and the differences between each.