Do you perspire a lot while you sleep? Is it giving your pillows a musty odor? No worries. You can get pillow protectors to prevent your sweat from getting into your pillows. Aside from that, it can also block dust mites, bed bugs and allergens. All you need to do is slip them between your pillowcase and pillow and they will ward off dirt, oils, and any kind of liquid spillage.
Sounds great, right? Below are the best pillow protectors for night sweats. We've done our research extensively to create for you a list of the best waterproof pillow protectors you will find available on the market in 2019. We've listed them below so that you can make an informed decision when you shop and make sure you find the best option for you. This will guarantee you the best sleep you've had in years. So, make sure you scroll all the way to the bottom for all the necessary info!
We know you're excited to find out which are the best pillow protectors for night sweats, allergies, bed bugs, and dust mites, so we'll get right to the point. After all, nothing is better than a good night's sleep. It's the foundation to a happy and healthy life. Therefore, based on user feedback and specific criteria which we have detailed below, we have chosen for you the following pillow protectors.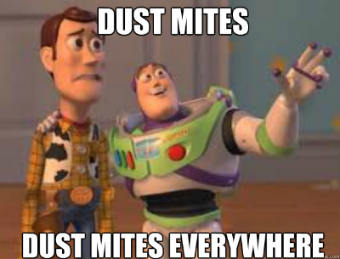 Top Pillow Protectors for Night Sweats, Allergies, and Bed Bugs/Dust Mites
This is the best pillow protector for night sweats and our overall winner in 2019. And you know what that means! A sleep heaven where comfort can finally meet practicality and protect you. Here are some of its amazing qualities.
This American-made pillow protector will provide you with a zipped but breathable enclosure that will protect you from bed bugs, dust mites and allergens.

It is made of 100% cotton and stays cool and soft to touch.

The fiber is woven incredibly tight, only three to four microns. This means that bed bugs and dust mites, which are often so tiny that they can only be seen through a microscope, won't be able to get through and reach the inside of your pillow.

If there will be no dust mites or bed bugs getting in and out of your pillow thanks to this pillow protector, than you can also say goodbye to your allergies. No more stuffy sinuses when you sleep!
Check Price
Runner-Up: The SureGuard Pillow Protector is also a great option and wins in the hypoallergenic category simply because its finely woven fiber blocks so much more than dust mites and bed bugs as you will see below.
Not only are the SureGuard Pillow Protectors waterproof, they also use an Invisi-Zip technology for maximum protection.

It is hypoallergenic and free from harmful chemicals like phthalates, fire retardants, PVC and vinyl.

It's fantastic when your pillow protector can repel dust mites and bed bugs but when you get one that can stave off mold, mildew, and bacteria, you just know you've won the jackpot.

A huge plus is that the pillow protector can be used for down feather pillows, not limiting you in your choice of pillows for your bed.
We have chosen the Hospitology pillow protector because it's the absolute best if you're looking for something in the waterproof category. In fact, it's so good that you can stop worrying about sweating or salivating in your sleep right now!
This pillow protector offers 100% waterproof protection.

It comes with a soft polyester knit fabric that will keep you cool and comfortable.

The protector acts as a barrier between you and your pillow, making sure that if your drool or sweat, it will never reach the pillow, staining or ruining it forever.

This sure proof protection also means that you never have to wash your pillow again because nothing will get on it. And we all know what a trial that can be!

The membrane that forms its upper layer is waterproof as well as breathable helping you sweat less because it doesn't trap the heat your body produces.
Finally, we award the best pillow protector for light sleepers. It's incredibly soft and quiet, almost as if you're sleeping on a waterproof cloud.
Unlike the majority of pillow protectors out there which check all the categories you need, such as hypoallergenic, waterproof, and comfortable, but fail to be also quiet, this one will solve your problem.

This pillowcase doesn't make any crinkling noises. In fact, it's softer than most, with a plush feeling to it that will make you fall in love with it.

You can wash it in your machine and even let your kids use it. This is a family-friendly pillow cover that will improve everyone's sleep.
What Are Pillow Covers & Pillow Protectors?
In the last few years, if you went shopping for bedding or researched it at least, you must have heard three terms repeated constantly – pillow cases, pillow covers, and pillow protectors. But what are they exactly? And, most importantly, are they the same thing?
First of all, no. They are not. While pillow cover and protectors are synonyms, they should not be confused with pillowcases. The latter are good, old, traditional cotton or silk casings that you use to cover or embellish your pillows. However, they provide no protection against allergens, dust mites or sweat.
On the other hand, pillow covers and protectors are a special type of pillowcases that have modern fabric technology. They will provide features for your comfort as well as your health, by protecting you from the mold, mildew, sweat, saliva, dust mites, and bed bugs.
They also protect your pillow, meaning that you will never have to wash it again.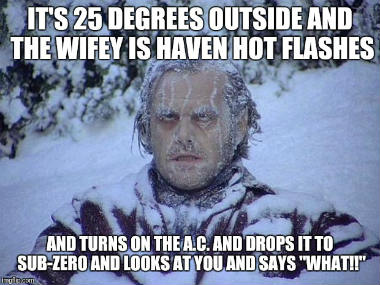 Can Pillow Protectors Prevent Night Sweats?
Pillow protectors can't prevent night sweats. However, they can prevent your perspiration from getting into your pillow.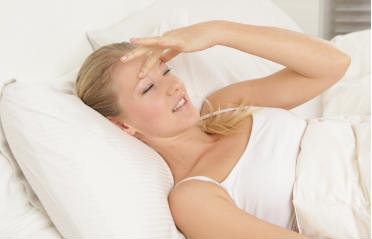 Types of Pillow Protectors
Although most pillow protectors nowadays come equipped with a vast array of features that make them indispensable from your nightly routine, it is possible for you to focus on a sole feature when you shop, based on your health needs and preferences. Which, in turn, leads us to categorize pillow protectors as follows.
Waterproof pillow covers – they can withstand both saliva and sweat, depending on where your problem lies.
Stain resistant pillow covers

– as the name suggests, these encasements will never allow your pillow to get dirty. In fact, they absorb the moisture which normally stains and then release it when you wash the cover.

Anti-allergenic pillow protectors

– if your pillow encasement focuses on this, then it has received a special anti-microbial treatment which will not allow any dust mites, bacteria or mold to grow inside the fabric itself. Therefore, you won't have to worry about allergies anymore.

Quilted pillow covers

– These are fantastic because of the extra level of comfort they provide, making sure you get the best night's sleep possible.
Who Should Use a Pillow Protector and Why?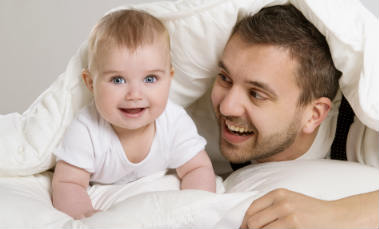 Waterproof pillow protectors are safe to use and should be used by absolutely everyone. As a product, they do not have an age limit that prevents them from being slept on, which means you can feel free to wrap them around your children's pillows as well. In fact, they will thank you for it!
Pillow covers should become an appendage to your bed linen because of the wonderful benefits they have. They are incredibly comfortable seeing as they absorb moisture and don't overheat. Plus, if you do sweat or drool throughout the night, they will repel all the water, meaning it will never reach the pillow, staining, wetting, or permanently damaging it.
These encasements are also hypo-allergenic either because they are made from cotton which is tightly woven so that no dust or bed bugs can get through or because they are treated with special substances that make them impenetrable. Either way, you and your whole family can say goodbye to stuffy noses and watery eyes caused by allergies.
What Factors Should I Consider When Buying Pillow Protectors?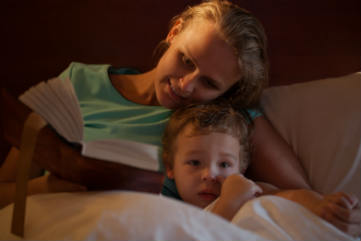 There are several factors that you need to consider when buying pillow protectors. Seeing as they are a product of the modern world, designed to improve your health and sleeping habits in a way never before seen, pillow encasements come with a wealth of benefits you should consider, depending on your needs and budget.
Material of the Pillow Protector
The most common material used for pillow protectors is cotton. Not only does it feel soft, it's hypoallergenic as well. Plus, it's highly absorbent so it can do a great job of absorbing your sweat instead of your pillow.
Another material that is commonly used is terry cotton. It has a rougher finish than both cotton and polyester but some people find this more comfortable. Finally, there's polyester which can provide the smoothest sleeping surface. 
Since it is synthetic, polyester pillow protectors are usually cheaper than cotton ones. Also, they can be woven tightly to protect pillows from moisture, allergens and contaminants.
Size 
It goes without saying that the pillow protector you buy should fit your pillows. For reference, standard ones measure 20 x 26 inches while queen size pillow protectors are 20 x 30 inches. As for king size pillow protectors, they measure 20 x 36 inches.
Waterproof
No pillow protector is completely waterproof since pillows need to breathe as well. But, good pillow protectors have a membrane under the cover that prevents liquid from getting into your pillow.
Allergen Protection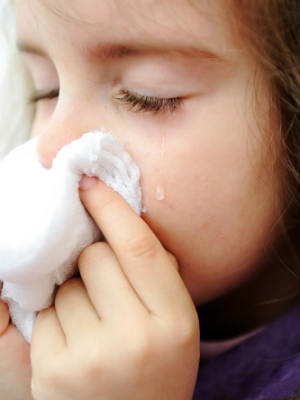 Depending on whether your pillows are old or new, your chosen pillow protector should be able to keep allergens and dust mites in or out.
Can Using a Pillow Protector Improve My Health?
Here are some ways that using pillow protectors can improve your health.
By keeping your pillow clean, your preventing dust mites, pollutants and allergens from causing you sinus problems, eczema, asthma and other breathing problems and allergies.

A good pillow protector can also help regulate your body temperature as you sleep so that you don't sweat as much.

Smooth pillow protectors can prevent morning face wrinkles and are more comfortable for people with dry skin or skin conditions like eczema.
Best Pillow Protectors for Night Sweats – Reviews
Allersoft All-Cotton Pillow Protector
Best for Night Sweats and Our Overall Winner
As its name implies, this pillow protector from the trusted brand Allersoft is completely made of cotton. It is a highly-rated product that comes in three different sizes – queen, king and standard.
Review
This product's BugShield Zipper System and tightly woven cotton material work together to protect you from bed bugs, dust mites and allergens.
Despite its tightly woven material, it's still breathable and comfortable to use. It has a pore size of 3 to 4 microns, so it can let the air through without letting dust mites and allergens from passing.
The Allersoft All-Cotton Pillow Protector is made in the USA, so you can be assured of its quality. Plus, it's totally risk-free since it's backed by a lifetime warranty.
Pros
Has a breathable and highly absorbent cotton material

Has an autolocking, rustproof nylon zipper

Can be machine washed and dried

Cons
It's a bit more expensive than other pillow protectors

 (people often mistake it for a set of two)
Read more reviews on Amazon
SureGuard Pillow Protectors
Runner-Up
The SureGuard Pillow Protectors are available in either a cotton terry or smooth cotton material and comes in a set of two.
It also comes in different sizes – standard, queen, king, European, body and toddler or travel.
Review
If you're a light sleeper, then you'll like this product from SureGuard. It's noiseless and soft so you're guaranteed a good night's rest each time.
Plus, it's free from harmful chemicals like phthalates, fire retardants, PVC and vinyl.
This pillow protector is bed bug proof as well thanks to its Invisi-Zip Technology. It's even waterproof so you don't have to worry about your perspiration from getting into your pillow.
Finally, the SureGuard Pillow Protectors come with a 10-year quality guarantee, so you can rest easy knowing that you're getting a quality product.
Pros
Hypoallergenic, free from toxic chemicals and waterproof

Comes in a lot of sizes

Can be machine washed and dried

Noiseless

Cons
Has some breathability issues due to being waterproof

Read more reviews on Amazon
Hospitology Products Sleep Defense System 
Best Waterproof Pillow Protector
This pillow protector is a good choice if you prefer something with a silky finish. It is made of a soft polyester knit fabric and comes in a set of two in either queen or king sizes.
Review
The Hospitology Products Sleep Defense System Pillow Protectors are made of a cool and stretchable polyester material. It also has breathable but waterproof membrane.
This zippered pillow protector can keep your pillows fresh since it can block dust mites, allergens and body fluids like sweat and saliva. It can also stay cool while you sleep.
Aside from being hypoallergenic, this product doesn't contain any vinyl, PVC, phthalates, and fire-retardant coatings. Your purchase is backed by a 2-year limited manufacturer's warranty as well.
Pros
Waterproof, hypoallergenic and free from toxic chemicals

Stays cool

Can be machine washed and tumble dried

Cons
Read more reviews on Amazon
Guardmax Bedbug Proof Pillow Protectors
Best Pillow Encasement for Light Sleepers

The Guardmax pillow cover is perfect if you are a light sleeper who doesn't like to be disturbed even by the faintest of sounds. It's incredibly quiet, and it doesn't make all the crinkling noises like some other pillow encasements can make.
Review
If you're afraid of bed bugs or mites getting into your pillow, fear no more. This pillow encasement has a very fine zipper running down the seams which will make sure no bed bugs can ever get in. Plus, it's almost completely waterproof. It stands the test of saliva and sweat but also any liquids you might happen to spill while you're in bed.
Pros
Incredibly quiet without any crinkling noises

Very easy to clean in the washing machine

Made of cotton with a fantastic, soft feeling to it

A zipper that keeps out bed bugs and dust mites.
Cons
Take extra care when using on bed-ridden patients and their bodily fluids.

 
Read more reviews on Amazon
Pillow Protectors – FAQ
What Are the Benefits of Using Pillow Protectors?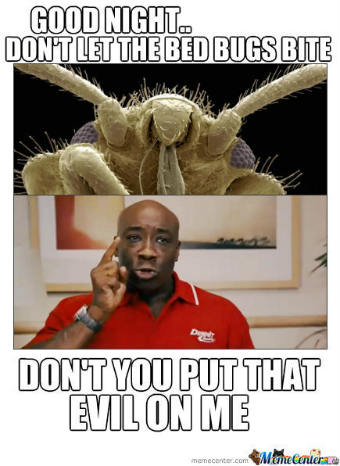 Protecting against bed bugs and dust mites, making sure your pillow never gets wet, never having to wash your pillow again, and the list goes on and on. Where to start raving about how many benefits pillow protectors have? Did we mention how safe they are for children? There are a lot of advantages to using pillow protectors! Here are some of them.
A pillow protector can keep your pillow clean by preventing cosmetics, your natural body oil, sweat, skin cells, hair conditioner residue, drool and other things from contaminating it.

By protecting your pillow, you're extending its lifespan. So, you're spending less on new pillows which are more expensive than pillow protectors.

Since your pillow protectors are keeping your pillows clean, you only have to wash your pillow protectors which are easier to clean than the pillows themselves.

Dirty pillows can affect the quality of the air you breathe. By preventing dust mites, allergens and other pollutants from getting into your pillow, you're also keeping the air that you breathe fresh and allergen-free.

Pillow encasements are perfect for children of all ages, but especially babies and toddlers. They tend to drool and slobber because they are teething. Imagine that you now have a pillow cover protecting your expensive pillows against all that!

A pillow cover works wonders if you have to suffer from night sweats or if you drool heavily in your sleep. These bodily emanations are not only highly uncomfortable, but they permanently stain pillows as well. Not anymore!

Seeing as they are made of cotton or terry cotton, pillow protectors are extremely comfortable and have a plush feel to them.

Are Pillow Protectors Pillowcases?       
Pillow protectors aren't the same as pillowcases. While they do both keep your pillows clean, pillow protectors offer much more in terms of protection and cleanliness. Use your pillowcase over your pillow protector.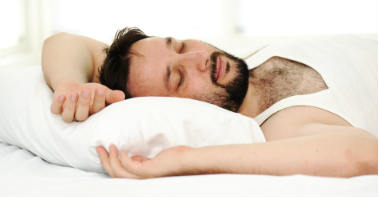 What Material Is Used for Waterproof Pillow Covers?
When it comes to pillow protectors, most manufacturers use three types of fabrics to make them. We have listed them all here, but it's up to you to choose one, depending on your needs and on what health problems you must see to.
Cotton
as you might have expected, the most common fabric of all is cotton. It's soft and pliable, making the encasements feather-light and plush to the touch. Not to mention that it's very absorbent and hypo-allergenic.
Terry cotton
This is a variety of cotton with a slightly rougher finish which appeals more than traditional cotton to a certain group of users. We suggest you try them both out and see which one suits you best!
Polyester
Finally, where would we be without polyester? This fabric makes for one of the smoothest surfaces you will ever sleep on. Plus, it's a lot cheaper than cotton since it's not a natural fiber. Therefore, this might be the choice if you are on a budget.
You might want to read my cotton vs polyester article to know the main differences between these two!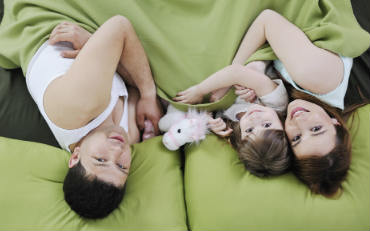 Wrapping Up
Keep your pillows fresh and clean at all times by getting some pillow protectors. For this, I highly recommend  Allersoft All-Cotton and SureGuard pillow protectors.
These smooth pillow protectors are  not only breathable and absorbent, but they also do a fine job blocking bed bugs, dust mites, and allergen.
However, if you have dry skin, you'll love the Hospitology Products Sleep Defense System Pillow Protectors. Its polyester construction gives it a silky finish that is gentle on dry skins. Plus, it's hypoallergenic and waterproof.
Last but not least – the Guardmax pillow cover is an absolute heaven for light sleepers, that's how quiet it is!