Latex pillows have seen a surge in the market in recent years. This is brought about by the rise in the demand for organic and natural products. Made primarily from the Hevea-Brasilienis tree, more commonly known as the rubber tree, latex pillows are hugely branded as natural and durable. It is able to make its own mark in the global market while going against other top pillow types such as memory foam.
After an in-depth search of available products on the market in 2022, top-rated latex pillow is the All Natural Premium Latex Pillow by Organic Textiles. Meanwhile, Sleep Artisan perfected a latex pillow for side sleepers. Back sleepers, the MALOUF Natural Talalay Latex Zoned Pillow is best for you. All these pillows are fundamentally made from natural resources and are guaranteed to be durable. 
Top 7 Best Latex Pillows in 2022: Comparison Table
TOP RATED

Organic Textiles

100% pure natural latex
All organic cotton pillow cover
Pin-Core ventilation
Responsive plush support
Hypoallergenic and antimicrobial

Check Price

BEST FOR SIDE SLEEPERS

Sleep Artisan Latex Pillow

Best for side sleepers
Fully customizable
Okeo Tex 100 Certified natural latex
Hypoallergenic

Check Price

BACK SLEEPERS LATEX PILLOW

MALOUF 100% Natural Talalay Latex

Best for back sleepers
100% pure natural talalay latex
Natural removable cotton cover
Available in low or high loft in plush or firm fill

Check Price

BEST FOR NECK PAIN

UUQ Latex Pillow

100% natural from Thailand
Ergonomic design
Lightweight
Especially targeted to prevent neck pain

Check Price

TOP SHREDDED LATEX PILLOW

PureTree POSH365 Shredded Latex

GOTS Certified Organic Cotton & 100% Cotton Lining, GOLS Certified Organic Natural Latex
Machine washable
Adjustable fill
Great air circulation due to shredded fill

Check Price

LOW LOFT LATEX PILLOW

Elite Rest Slim Sleeper with Low Loft

2.75 inches slim
Best for stomach sleepers
100% cotton cover
Cooling pin-hole technology

Check Price

BUDGET LATEX PILLOW

DYD Cervical Latex Pillow

Low cost
100% natural latex
100% cotton pillow cover
Ergonomic

Check Price
Why Choose Latex Pillow for Sleeping?
If you find yourself wondering if you could do better with your current polyester or feather pillow, then you are on the right track. A quality pillow goes a long way in ensuring that you find a good night sleep.
Continuing to sleep with low-quality pillows leads to sacrificing ease and safety while in slumber, which, in turn, affects your day-to-day grind.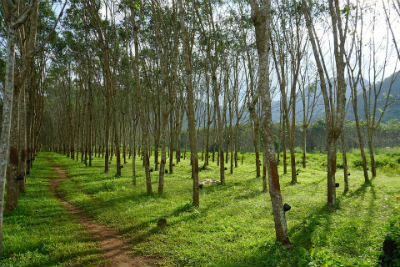 Chemical-free
Made from the rubber tree, latex pillows are naturally able to provide its users with more comfort compared to regular pillows. Free from harmful chemicals, you sleep assured that only organic materials touches your skin.
Durability & Comfortability above Standard Pillows
The closest competition to latex pillow is memory foam. Most have probably known it first before hearing about latex pillows.
Both are more durable than standard pillows. They are also at the top tier of the pillow chain in terms of providing comfort and hygiene.
In this regard, choosing between the two is usually done simply by preference. At this day and age, however, most are turning to latex pillows, being organically antifungal and hypoallergenic, while providing great comfort.
There are a lot of options out there, and some might do you more harm than good. To save you from trouble, read the reviews below one by one and find the pillow that best suits your needs.
Latex Pillows: Reviews
#1 All Natural Premium Latex Pillow by Organic Textiles
Top Rated in 2022
After a thorough review of top-rated latex pillow brands in the market, Organic Textiles made it to the top.
Made out of only the best materials, the premium latex pillow from Organic Textiles beats all its competitors in the market.
The quality it holds sets the standard high for latex pillows.
It prides itself with 100% pure natural latex.
This means that the comfort and support it brings come along with your security from harmful chemicals some pillows might contain. It is made from organic materials which are dust mite and mold resistant in nature.
Feel free from allergens while sleeping. Without being exposed to chemicals that have adverse health effects, you allow yourself to sleep perfectly sound.
Aside from the actual latex pillow being organic, its cover is actually also made from natural materials. Organic Textiles ensured that every bit of cotton that comes in contact with your body is free from harmful chemicals.
The All Natural Premium Latex Pillow also features a unique pin-core design which facilitates smooth airflow through the tight spots between you and your pillow.
It's able to maintain its shape and size for over half a decade of nightly use. This soft latex pillow is available in standard, queen, and king sizes and is simply top-notch.
Pros
Hypoallergenic

Organic covering

Body heat regulation
Cons
Might have a slight smell when new
#2 Sleep Artisan Latex Pillow 
Best for Side Sleepers 
Do you sleep more comfortably when you lie on your side?
If that is the case, Sleep Artisan Latex Pillow could be your dream pillow.
If in the past, you have experienced sleeping on a pillow that is too flat or too full, you will definitely find this one as a gem.
The Sleep Artisan Latex Pillow has an adjustable loft, allowing you to add or subtract fill to your preference.
This allows you to sleep soundly whichever position you sleep on. But, if you are a side sleeper, getting the right amount of loft is especially crucial to getting quality sleep.
Stop waking up to neck and shoulder pain while sleeping on your side with this pillow. With the proper amount of loft, your neck and shoulder are perfectly aligned with your body.
Keep your muscles free from strain while sleeping with this pillow. If you prefer your pillow to be an extra firm latex pillow, you could freely adjust it to your liking.
It also has a hypoallergenic fill with a washable cover. Years of craft allowed Sleep Artisan to produce materials which are naturally dust mite resistant. Harmful chemicals are not a concern with this pillow being made from premium natural materials.
Made from soft, organic materials, this encore pillow from Sleep Artisan prides itself with a high quality built and expert engineering.
Pros
Fully Customizable

Hypoallergenic Fill

Handmade stitch and thread
Cons
Might take a while finding your right loft
#3 MALOUF – 100% Natural Talalay Latex 
Best Latex Pillow for Back Sleepers
For back sleepers, a breathable surface and exemplary ventilation is a must to attain a good night sleep.
MALOUF is able to provide that and more, with its unique foam consistency and a valuable zoned technology which allows proper body pressure relief.
The Natural Talalay Latex Zoned Pillow allows your head to sink further, giving a softer sleeping experience while maintaining balance and proper posture.
Talalay foams, like the one used by MALOUF, is a special type of latex pillow.
These foams are airy in terms of consistency, which allows for great heat buildup reduction while sleeping.
You can select between a king and queen size, with four style options to your liking. Loft could be high and low with the fill being either firm or plush. In this regard, you can purchase the perfect latex pillow for you.
If you are a back sleeper, plush might be a better option for you since your head sinks into the plush consistency, which allows your head to be balanced to your neck and shoulders.
Pros
100% natural cotton cover

4.5 – 5.75 inch high loft

No synthetic additives
Cons
Might have a slight smell when new
#4 UUQ – Latex Pillow
Best for Neck Pain in 2022
This latex pillow from UUQ has been specially designed for consumers who experience neck pain upon waking up.
With a unique, superior rebounding material, the UUQ Latex Pillow is able to make way for proper postural alignment.
The design itself is perfect, engineered towards ensuring the upper muscle areas are supported while you sleep soundly.
This soft latex pillow also comes with a massage design which allows for smooth blood circulation.
UUQ Latex Pillow is made from 100% natural materials from Thailand, where the saps of rubber trees are even actually called their "white gold".
It is created using also the Talalay latex process, which preserves the molecular structure of latex. This ensures that its user gets all the benefits of a high-standard latex pillow.
Its ergonomic design makes it both suitable for back and side sleepers. This means that whatever your sleeping position is, if you experience neck pain due to your pillow, UUQ Latex Pillow is here to change that.
Pros
Ergonomic

Lightweight

Lifetime Warranty
Cons
May take some time adjusting to the massage design
#5 PureTree POSH365 Organic Pillow
Best Shredded Latex Pillow
This latex pillow from PureTree features a shredded fill which takes air circulation around the head area to the next level.
Since the organic latex pieces are shredded and kept a bit apart from one another, smooth ventilation is produced.
In standard pillows, heat is trapped because the air is contracted inside the fill area.
This special feature also comes with all the natural and organic materials a latex pillow has to offer.
With GOTS certified organic cotton, 100% cotton lining, and GOLS certified organic natural latex, you are assured that what you get in contact with is carefully crafted using only the purest of materials.
The primary goal of POSH365 Organic Shredded Latex Pillow is to provide head and neck support while sleeping.
Comfort is not enough, and PureTree recognizes this through allowing its consumers to fully adjust the fill content, through a double zipper feature, in order to be able to find the perfect loft for the users.
Pros
Machine Washable

Airflow support

GOLS GOTS Certified
Cons
Might have a slight smell when new
#6 Elite Rest Slim Sleeper
Low Loft Latex Pillow Perfect for Stomach Sleepers
If you are a stomach sleeper and have found a hard time looking for the perfect pillow to suit your needs, Elite Rest just made it easy for you.
The Elite Rest Slim Sleeper is crafted especially for stomach sleepers and those who prefer sleeping on a very slim pillow.
With just 2.75 inches in loft, stomach sleepers will find this latex pillow to be handy.
The flat design ensures that stomach sleepers will be provided with utmost comfort and spinal support.
According to Elite Rest, they specifically crafted the Slim Sleeper for Stomach Sleepers. Proper breathing and pain around the neck, shoulder, and back area are also targeted by the pillow.  
Another "cool" feature of this pillow is its cooling feature. A pin-hole technology is applied which provides superior ventilation.
This way, not only is your muscles and bones secured but the comfort level you experience while sleeping is at best.
For stomach sleepers, this is one of the best pillows out in the market.
Pros
100% natural latex and cotton cover

Pin-hole technology

Hypoallergenic
Cons
Might take some time adjusting to the slim design
#7 DYD Cervical Latex Pillow
Best Cheap 100% Latex Pillow
If you are on a budget, DYD Cervical Latex Pillow is for you.
Its external soft cover is made of pure cotton while the fill is latex made.
The price is a bit lower compared to the other options, but this one still carries a lot of good traits of a quality latex pillow.
It has a medium-firm plush, which makes it applicable to most users. Much like the top latex pillows, its loft is also adjustable to the liking of consumers.
Despite being on a budget, if you get this latex pillow, you are still given the opportunity to get the perfect pillow, with the perfect comfort for you.
Designed ergonomically, DYD Cervical Latex Pillow helps with facilitating a proper sleeping posture partnered with pain alleviation.
With a tight budget, if you keep on waking up to pain in your neck or shoulder, and you believe your pillow is not doing well for you or might even causing such discomfort, then this pillow is definitely for you.
Pros
Long lifespan

Ventilation holes

Lower price
Cons
May take some time adjusting if new to using a cervical pillow
Different Kinds of Latex Pillows
Material – Organic and Synthetic
The primary difference that separates quality latex foams from the standard latex is whether the materials used are organic or not.
There are latex pillows made from synthetic materials which are used to mimic the effects of using organic materials.
Despite being less expensive compared to organic latex pillows, the primary essence of having an organic pillow, free from harmful chemicals, are not present in synthetic pillows.
Process – Dunlop and Talalay
There are also two kinds of processes used in crafting latex foam. The Dunlop Process and the Talalay process, where both are founded in the vulcanization of organic materials to produce latex foam.
The Dunlop Process requires the latex to be foamed and filled into a whole mold. On the other hand, Talalay Process does the same thing, except that the filling of mold is only partial.
The difference in the output is quite minimal, and most users would not even notice. The minimal deviation from the two would be latex pillows made from the Dunlop Process are springier compared to the bouncy feel of Talalay foams.
Fill – Solid and Shredded
In terms of fill content, consumers could opt to choose between solid and shredded latex. Solid latex pillows are often contoured which have a denser, firm fill. Shredded latex pillows provide a softer plush with more air ventilation and reduced heat retention.
Are Latex Pillows Dangerous
?
No. Having been made of natural products and organic materials, latex pillows are one of your safest bets in terms of acquiring a chemical-free, high-quality pillow.
If you are looking for safe choices in terms of being hypoallergenic and free from synthetic materials, latex pillows should be at the top of your list.
How Long Should You Keep a Latex Pillow?
In general, latex pillows will keep its shape and integrity for about 5 years. After that, slowly over the next years, it may show signs of aging.
This, however, varies depending on the quality of your choice. With regards to the latex pillows listed in this review, all these are guaranteed to be extremely durable and could last longer than the standard latex pillows.
FAQ
Are Latex pillows good for side sleepers?
Side sleepers usually find discomfort when they wake up mainly because their spine is not aligned during sleep. Most of the time, normal pillows do not provide proper support to side sleepers.
Normal pillows are too soft or too flat to properly hold side sleeper's head. Latex pillows are the best for side-sleepers because they have the right height to keep the spine aligned.
A good quality latex pillow provides support and is known to relieve pain. Moreover, latex pillows do not clump up, so sleeper's spine alignment can remain intact.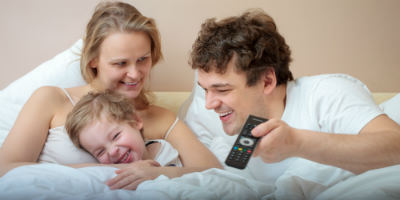 Can A Latex Pillow be Washed?
Washing your latex pillow could be tricky. The most important thing is to not use washing machines since the fill of latex pillows are made from materials extracted from rubber trees which could deteriorate if machine washed.
One safe way to wash latex pillows is to simply soak it in warm water mixed with mild detergents.
Do latex pillows get dust mites?
Latex materials have a natural ability to repel dust mites. Without the addition of harmful chemicals, latex pillows can repel these pesky mites.
If you get yourself a quality latex pillow, you can sleep soundly knowing that you rest without waking up to itchy mite bites in the morning.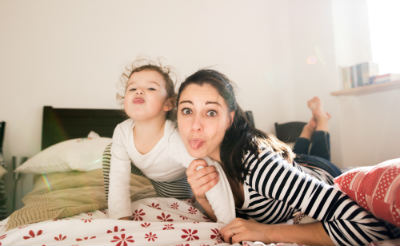 Conclusion
So, what are the best latex pillows in 2022?
If you are looking for a great pillow to replace your current one, latex pillow is definitely one of the best choices out there. 
It's not a bad idea to start your experience with the best pillow out there – Organic Textiles Latex Pillow. If you find yourself more comfortable sleeping on your side, get Sleep Artisan instead. For back sleepers, MALOUF is your partner for getting a good night sleep.