Unisom vs ZzzQuil – it can be quite difficult to figure out how they hold up against each other and which is better. So let's review and compare these two OTC sleep aids side by side to see what are the similarities and differences.
Prefer listening to reading? Check out our video version of this article.
Unisom and ZzzQuil are almost the same in terms of performance, safety, and cost. Both are fast-acting, safe for short term use, and effective in helping you sleep faster. But Unisom has a slight edge since it uses doxylamine that has been approved by the FDA to be safe for pregnant women.
Since the active ingredients used are very similar, it's probably best if you try both to know which one suits you better. The Vicks ZzzQuil Nighttime Sleep Aid is a great choice if you prefer sleep aids that use diphenhydramine. On the other hand, women who are expecting a baby, should go for Unisom SleepTabs Tablets.
Unisom vs ZzzQuil: Quick Comparison
[amazon table="2308″]
What Is Unisom?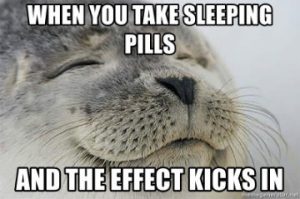 Unisom is a range of over-the-counter (OTC) sleep aids from the multinational pharmaceutical company Sanofi. These are available as a soft gel, tablet, mini capsule, and caplet.
Though most of their products use diphenhydramine, Unisom SleepTabs has doxylamine for its active ingredient. For comparison's sake, we'll be referring to Unisom SleepTabs in this post.
Aside from helping people with sleep problems, Unisom is sometimes taken by pregnant women to ease their vomiting and nausea.
What Is ZzzQuil?
ZzzQuil is a range of OTC sleep medications that are manufactured by Vicks, one of Procter & Gamble's personal health care brands. Their sleep aids are available in gummy form, liquid, liquicap and balm.
A couple of products in their ZzzQuil line use melatonin but the rest use diphenhydramine. This includes ZzzQuil Liquicaps which we will be using today for comparison.
Even if ZzzQuil contains an antihistamine, it should only be taken to help with sleep issues since it was made for this purpose. If you have a cough or cold and having difficulty sleeping, it's better if you take NyQuil instead.
People also sometimes take ZzzQuil to help with motion sickness or jet lag.
Unisom vs ZzzQuil: Similarities and Differences
What Is Its Composition?
Unisom
As I've mentioned before, Unisom has doxylamine for its active ingredient.
Doxylamine succinate is an antihistamine that is FDA-approved and clinically proven to help people sleep faster by 33%. It works by blocking the histamine and acetylcholine which our body produces to keep us awake.
Other ingredients that Unisom contains include the following:
microcrystalline cellulose

dibasic calcium phosphate

magnesium stearate

sodium starch glycolate

FD&C blue no. 1 aluminum lake
ZzzQuil
Diphenhydramine is the active ingredient of ZzzQuil which is an antihistamine as well. Diphenhydramine is often used in allergy medication because it can relieve symptoms like a runny nose, watery eyes, sneezing, and itchy nose, throat, and eyes.
Drowsiness is one of its side effects which is why it is often used in sleep aids.
Here are the inactive ingredients of ZzzQuil:
gelatin

glycerin

FD&C Blue No. 1

FD&C Red No. 40

sorbitol sorbitan solution

titanium dioxide

polyethylene glycol

purified water
What Is the Suggested Dosage?
Unisom
The recommended dosage for adults is 1 tablet half an hour before you sleep. But a lot of users advise that it's better to start at half a tablet since it is very effective.  It should not be given to children under 12 years old.
Unisom is taken as needed but it shouldn't be used continuously for more than 14 days. If your sleep issues persist, check with your doctor so you can directly address the root of your sleep disorder. This sleep aid is not habit-forming, but your body can still grow dependent on it.
It should only be taken if when you can sleep for a full night. Otherwise, you'll wake up feeling tired and groggy.
ZzzQuil
Only a single dosage of 1 tablet at bedtime should be taken. Children below 12 years old should not be given this medication.
It can be taken whenever you experience sleeplessness but not for more than 2 weeks. If you still find it hard to sleep or stay asleep after this period, ask your physician for advice. Though you won't form a habit with ZzzQuil, it might become less effective with continuous use.
To prevent having a "hangover" effect, it's best to only take ZzzQuil when you can sleep for 8 hours.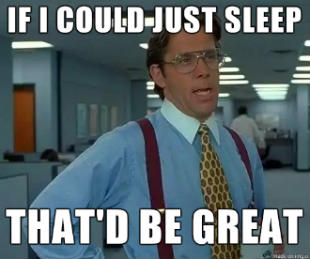 Are There Any Side Effects?
Unisom
You might experience the following side effects when taking Unisom.
Drowsiness

Headache

Dizziness

Throat, eyes and mouth dryness

Blurred vision

Problem urinating

Constipation

Erection or ejaculation issues

Stomachache
There are also serious side effects that you should be wary of. If you experience any of the following, consult your doctor immediately.
Palpitations

Seizure

Easy bruising or bleeding

Mood swings

Hallucinations

Ringing in the ears
ZzzQuil
No medication is free from side effects and this is the case for ZzzQuil too. Here are its common aftereffects.
Sleepiness

Nausea

Headache

Poor coordination

Eyes, nose, mouth or throat dryness

Appetite loss

Constipation

Blurred vision
There's also a chance that you develop an allergic reaction or more severe side effects. Contact your physician right away if you experience the following.
Irregular heartbeat

Difficulty urinating

Uncontrollable tongue movement

Confusion

Tremors

Seizure

Delirium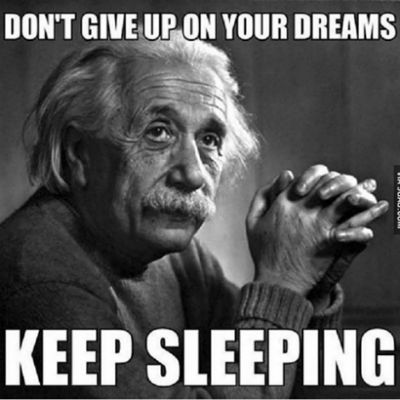 What Precautions Do You Need to Remember?
Unisom
Here are some things to remember when it comes to taking Unisom.
This is safe for pregnant women, but it isn't suitable if you are breastfeeding since it can pass through the milk and affect your baby.

Never drive or do anything that requires focus after taking Unisom.

Do not drink alcohol if you've taken Unisom. The same goes for grapefruit and grapefruit juice which can disrupt your body's ability to process medication.

Any other products that contain antihistamine shouldn't be used with Unisom. This applies to both topical and oral products.

If you currently have a medical condition or taking medication, it's best to check with your doctor first before consuming Unisom. This is especially true if you have or had conditions like asthma, glaucoma, heart problems, ulcers, high blood pressure, and urinary issues.

People taking doxylamine are also prone to heatstroke so make sure to stay hydrated.
ZzzQuil
There are also several pointers that you need to follow when it comes to ZzzQuil.
If you're pregnant or nursing, please check with your doctor first before taking ZzzQuil.

Do not do anything that requires mental alertness if you've taken this medication.

Avoid consuming alcohol if you're planning to or have taken ZzzQuil.

Since diphenhydramine is an antihistamine, you shouldn't take or apply any other products which contain the same type of drug.

People who have a history of conditions like glaucoma, difficulty in urination and breathing problems should ask their doctor first if they can take ZzzQuil. This is also true if you're currently taking medication.
Unisom SleepTabs Tablets Review
Say goodbye to sleepless nights with the very affordable Unisom SleepTabs Tablets.
Available in 32 and 48 count boxes with 25 mg of doxylamine succinate per tablet, it's just what you need to help you sleep.
Not only is it very quick in making you feel drowsy, it prevents interrupted sleep too. But just like one user pointed out, this Unisom product is just here to help you occasionally.
The most important thing is to follow proper sleep hygiene. Fortunately, this is safe for short-term use and it isn't addicting.
Vicks ZzzQuil Nighttime Sleep Aid Review
It's lights out once you take the highly popular Vicks ZzzQuil Nighttime Sleep Aid.
Coming in at 48 liquicaps per pack with each liquicap containing 25 mg of diphenhydramine HCl, it is very affordable and effective in helping with insomnia.
This sleep aid can help you achieve 7-8 hours of refreshing sleep right when you need it. It's non-habit forming and you can safely use it for up to 14 days.
The Advantages and Disadvantages of Unisom and ZzzQuil
Unisom
Pros
Safe for short-term use

Very effective in helping with sleep disorders

Non-habit forming

Fast-acting, about half an hour

Safe for pregnant women

Affordable
Cons
Has lots of potential side effects

Can cause day tiredness if you don't get enough sleep after taking it

Can cause dependence if used long-term
ZzzQuil
Pros
Takes effect in about 30 minutes

Quite useful when it comes to helping you fall and stay asleep

No risk of forming a habit

Can be taken safely for 14 days

Budget-priced
Cons
Risk of side effects

Possible drug dependence for long-term users

Can cause daytime drowsiness if a full night of sleep wasn't achieved
Conclusion
Unisom vs Zzzquil: And the winner is…
Overall, I've found that even if they have different active ingredients, Unisom and ZzzQuil are very much alike when it comes to effectivity, price, and safety.
The only real difference is that Unisom is safe for pregnant women. Other than that, they're pretty much the same. So, I suggest that you give each one a try to see which one works for you.