Shopping for a foam mattress is exhausting. And they don't let you take a disco nap on them while you do! So we came up with a better idea. We've chosen two of the most well-known and most loved all-foam mattresses out there – Nectar vs Tuft and Needle and pitched them against each other in an exhaustive review! All you have to do is get comfortable and read on! 
Nectar vs Tuft and Needle: what are the key differences and which mattress is better for you? The short answer is that if you're a combo sleeper, you've struck gold! They're both all-foam mattresses with a similar base and which provide the same type of firmness. However, the Nectar lords taller over the Tuft and Needle with its four layers instead of two. On the other hand, the Tuft has Adaptive foam, which is much more responsive to your body than the classic memory foam that the Nectar brings to the table. Or the bed in this case. Let's delve deeper and see which one you need to choose.
Please note – this review of the Nectar and Tuft and Needle mattresses will only address the flagship models. 
Nectar vs Tuft and Needle: Comparison Table
Nectar

All-foam mattress
Cover made of cotton, Tencel, and gel memory foam
The memory foam allows you to sink into the mattress enveloping the body
Works on the pressure points, relieving them.
Might get hot to sleep on because it is made entirely out of layers of memory foam.
Soft to medium firmness
Perfect for combo sleepers
Company offers forever warranty
You get a 365-night sleep trial
The brand makes the mattress with exclusive, proprietary materials.

Check Price
Tuft and Needle

All-foam mattress
Cover made of micro polyamide and soft polyester.
According to customers, the feeling is one of being cushioned into the mattress.
Supports pressure points and can relieve arthritis pain.
Does not get hot because it has gel comfort foam and graphite which wick sweat and heat.
Medium firmness.
Great for combo sleepers.
Offers 10-year warranty.
You get a 100-days sleep trial.
The brand has a second, updated mattress, the Mint.

Check Price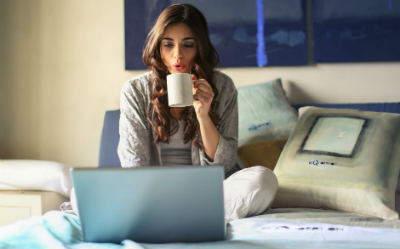 Nectar or Tuft and Needle – Key Differences
The first thing you will ever learn about these two amazing modern mattresses is that they are all-foam.
Therefore, most people tend to review and place them in the same category while they shop. But dismissing the differences that make them unique is a mistake. 
Construction
Layers within the Nectar mattress:
The cover – made of cotton, Tencel which makes it soft and breathable, and gel memory foam, but in a thin layer. The latter layer is there to make sure you are cool while you sleep.


The comfort layer has three inches of memory foam, unlike most other manufacturers which use much less. This is what gives the Nectar mattress that 'sinking' feel you get when you lay on it. As a result, side sleepers will love this mattress!


The transition layer means a firmer slice of memory foam that will provide support for your body.


The foundation layer

means poly foam in high density and a height of six inches. This is what gives the Nectar its shape and stability.
Layers within the Tuft and Needle mattress:
The cover is made of micro polyamide and soft polyester.


The comfort layer is thicker than with the Nectar mattress and has graphite material meant to wick heat. Therefore, this mattress will keep you cool while you sleep. It's worth mentioning that the Tuft and Needle mattress is made of Adaptive foam as opposed to classic memory foam. 


The support layer is made of polyfoam.


The foundation layer

is 7-inches thick, much more than with any other mattress out there. 
Comfort and Firmness
Since we've already reviewed the Nectar vs Tuft and Needle in terms of how they're constructed, this precious inside info will help see where they sit on the scale of comfort and firmness. 
Therefore, taking into account all its layers and the materials it is made of, the Nectar is soft to medium when it comes to firmness. As we've already stated above, the mattress' tall layers of memory foam are meant to make you feel like you're sinking into it while you sleep.
On the other hand, the Tuft and Needle is made of Adaptive foam. This means it will hold you on the surface rather than allow you to sink in.
It will also provide more pressure point relief than the Nectar. But, of course, this all depends on your weight and preferences. 
Motion transfer and sharing the mattress
This category has a winner and it's the Nectar.
The reason is simply because the Nectar mattress has a thick layer of memory foam on top that won't allow any motion transfer to happen.
While the Tuft and Needle is more concerned with wicking heat. Therefore, you have to choose – not disturbing your partner vs feeling cool – Nectar or Tuft and Needle!
Sinking and Bouncing in the mattress war
Of course, if you've already been through the awesome review steps above, you will know that the Nectar wins this one as well.
That's because of the different ways the two mattresses are constructed. The Nectar was designed to allow you to sink into it and feel like you're getting a giant hug.
While the Tuft and Needle was meant to keep you afloat and relieve pain in your pressure points. That's the main reason why users have reported back delightedly saying that the Tuft and Needle has helped with their arthritis pain. 
Wicking Sweat and Cooling Effect
If you're a hot sleeper or suffering from night sweats, then you will be pleased to find out that, after a thorough review, the winner in this category is the Tuft and Needle.
While the Nectar is comfortable, it is also made exclusively out of memory foam layers that will make it warmer.
But the Tuft and Needle mattress was designed to wick sweat and cool you off. It's made of Adaptive foam which has open cells that are more breathable than memory foam and won't trap heat.
Apart from that, this mattress also has graphite and is gel-infused, all for the comfort of the hot sleeper!
Nectar vs Tuft and Needle – Let's Talk Money!
It's important to mention that both mattresses are affordable as far as memory foam bedding is concerned.
However, the Tuft and Needle mattress is the cheaper option if budget is a very important criterion for you. With that in mind, we should also say that the Nectar, even though a little more expensive, might be a better investment if you're looking for something long-term.
That is because it has a longer shelf life than the Tuft and Needle which might experience some changes over time and cause you to buy a new one. 
Should you need more details about the Nectar vs Tuft and Needle price-wise, please visit the links below. 
Nectar mattress – check current price
Tuft and Needle mattress – check current price
Warranty and Delivery Options
Let's start with the Nectar mattresses because they surely do have some exciting things to offer in terms of warranty.
The company is proud to provide all of its customers lifetime warranty! Not only that, but you will also get an unprecedented 365-nights sleep trial when you purchase a Nectar. That is an offer that not many other brands can match. 
Please be aware that, after the first 10 years of your warranty, if you wish to send the mattress in for repairs or replacements, you will have to cover half the cost of the transportation.
But if the company finds that your mattress is actually damaged, you will get a refund on that fee.
What about Tuft and Needle? The company offers a 10-year warranty and they also ask you to return your old mattress.
It will be donated to a charitable organization which is a fantastic option in many people's view. Not only that, but it promotes sustainability and fights against waste. 
Returns, Refunds, and Shipping Policies
As you've already seen, only the Tuft and Needle company asks you to return your old mattress, for a good cause.
Both brands offer free shipping overall. But Tuft and Needle only ships to the continental US. This means that if you live in Alaska or Hawaii, you might have a problem getting a mattress from them.
On the other hand, Nectar does ship to Alaska and Hawaii as well, but they charge a shipping fee to do so. Their refund policies are super easy as are their returns. 
Nectar & Tuft and Needle Pros and Cons
This wouldn't be a fair Nectar vs Tuft and Needle review if there wasn't a section dedicated to the pros and cons of both mattresses. And we only want what's fair for you. So here they are.
Nectar pros
Thanks to its edged support, you will not roll off the mattress while you sleep. The same edged support preserves the mattress and ensures it lasts longer.

The cover can be taken off and cleaned in the washing machine.

It does not have a smell like other foam mattresses can have, which means you won't have to air it when you take it out of the box.

The mattress comes with a lifetime warranty and a 365-nights sleep trial that no other company offers.

It's perfect for combo sleepers.

Very soft and gives you a sinking feeling, like a giant hug.
Nectar cons
The cover cannot be replaced with another one.

Even though the company allows you to opt for financing, they will charge you additional fees for it.

It could take you a little while to adjust to sleeping on this mattress because it's made of unique materials.
What's the conclusion?
If you love soft mattresses that give you a giant hug while you sleep, this is the one for you.
However, if you're a stomach sleeper or a hot sleeper, the Nectar might not be the optimum choice.
Tuft and Needle pros
It's made especially for hot or sweaty sleepers which means that it can cool you off.

The mattress is made of Adaptive foam as opposed to simple memory foam. Adaptive foam has open cells that allow the air to circulate and not heat the mattress under you.

The Tuft and Needle is infused with gel and graphite also designed to cool you off and wick away sweat.

It's perfect for all types of sleepers, including stomach sleepers because it's firmer than the Nectar.

Seeing as it's a firmer mattress, it will relieve the pain in your pressure points and help with muscle pain or arthritis pain.

It has a 7-inch support foundation.

The company donates the old mattress to charitable organizations and fights against waste.
Tuft and Needle cons
It has a smooth edge that could make you feel insecure if you fear you could fall out of bed.

If you are a heavy person, you could sink right down to the support layer since this mattress is only made of two layers.

This mattress does not provide fantastic motion isolation if you plan on sharing it with a sleeping partner.
What's the conclusion?
The obvious thing here is that the Tuft and Needle is the safest way to go if you're a hot sleeper who sweats profusely during the night. This mattress will take care of all that plus relieve your muscle pain.
However, if you're sleeping with a spouse or a partner and don't want to disturb them or if you're on the heavy side, you might want to think of other options. 
About the Nectar Company
This brand was created in 2017 as a part of the umbrella of brands called Resident. The company was inspired 'by sleepers like you' to create the best possible mattresses on the market.
Their materials come from all over the world and from manufacturers that they choose very carefully.
All the Nectar factories have very strict protocols because quality is the most important thing for them, as well as your own comfort. 
As they mention on their official website, every mattress that leaves their factories is tested so that you only receive the highest quality products every single time!
About the Tuft and Needle Company
Tuft and Needle was designed by JT Marino and Daehee Park. Their goal was to create amazing mattress that could provide fantastic and healthy sleep hygiene but at a very affordable price for everyone out there. Of course, they met their goal and came swinging. 
Not only that, but the pair revolutionized the mattress industry. Before them, it was stuck in dusty stores and person sales, which they completely changed. 
Conclusion
The thorough review of the Nectar & Tuft and Needle revealed that they are both outstanding mattress that any sleeper would be more than happy to have in their bedroom.
They're products of the modern sleeping industry which has transformed the way we view our nighttime habits.
Nectar vs Tuft and Needle: so, which one should you get?!
As amazing as they both are, the Nectar vs Tuft and Needle review also revealed that they are meant for different types of sleepers.
This is why it's crucial you know yourself and your sleep hygiene before you go mattress shopping!
If you're looking for an all-foam, soft mattress that can allow you to sink in like a cloud, then the Nectar mattress is your new sleeping buddy.
But if you're a hot sleeper or have night sweats a lot and have muscle or joint pains, the amazing technical qualities of the Tuft and Needle will surprise you!
Happy dreams!