First used as a treatment for behavioral disorders, weighted blankets are now one of people's favorite ways to fight against anxiety during the night. They increase the levels of serotonin, making you feel happier, they act like a giant hug thanks to the 'deep pressure therapy' they can provide, and they relieve symptoms of stress and insomnia. Therefore, here are all the anxiety blanket reviews you need before you go shopping!
Are you in a hurry to find out what the best weighted blankets for adults and kids in 2022 are? After reviewing thoroughly many blankets available on the market, the top-rated blanket is the Quility Premium Adult Weighted Blanket because like no other blanket out there, it has 7 layers that will provide supreme comfort. If you want a cooling weighted blanket, go for the ZonLi Blanket, which is filled with glass beads to keep you cool. And if you're on the market for a children's weighted blanket, then the YnM Weighted Blanket for kids is your best option with its small compartments and even distribution. 
Top 5 Best Weighted Blankets for Adults: Comparison Table
TOP RATED

Quility Adult Weighted Blanket

Has 7 layers for ultimate comfort
Comes with a Minky duvet cover
Has millions of micro glass beads

Check Price

RUNNER UP

YnM Weighted Blanket

Comes with bamboo, cotton or minky duvets
Will not leak
Very fine stitching

Check Price

BEST COOLING

ZonLi Cooling Weighted Blanket

Two layers of microfiber that keep it from leaking
Hypoallergenic glass beads
Polyester padding to keep glass beads from making noise

Check Price

BEST FOR COUPLES

HomeSmart Products California

Largest blanket you can find
400 thread count to make it soft
Will not overheat

Check Price

BEST CHEAP WEIGHTED BLANKET

ZZZhen Weighted Blanket

Perfect for summer when it will keep you cool
Made of Egyptian cotton
Glass beads have natural plant extract

Check Price
Best Weighted Blankets for Kids in 2022: Comparison Table
TOP RATED

YnM Children's Weighted Blanket

Has seven layers
Controls the temperature of the body
Has less fibers and more glass beads

Check Price

CHEAP WEIGHTED BLANKET FOR KIDS

Hiseeme Weighted Blanket

Made of nontoxic, safe glass beads
Even weight distribution
Soft fabrics for maximum comfort

Check Price
How Do Weighted Blankets Work?
You can imagine a weighted blanket like a giant hug. Because that's exactly the science behind it.  Gravity blankets were first used for medicinal purposes in patients who suffered from autism and needed help to calm down or feel more relaxed in their environment.
The idea behind a weighted blanket is that the added weight or gentle pressure, just like a hug, releases oxytocin in the brain, a chemical designed to make you feel happy.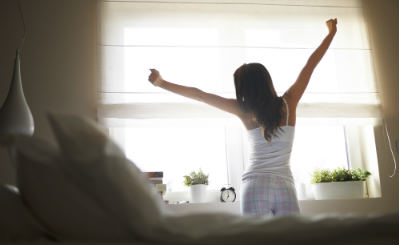 Of course, a weighted blanket can feel a little weird in the beginning. In fact, many users, adults and children alike state that they feel uncomfortable when the try their first weighted blankets.
But that's completely normal when sleeping with extra weight on top of you. However, as you begin to settle down and get used to it, you also get more relaxed and happier.
How to choose the perfect weight?
First of all, the rule of thumb is that even though these blankets are heavy, you should never feel crushed or like you're running out of air under them. Quite the contrary. What you should feel is a constant, firm hug all over your body. 
If you want, you can do a little math – a weighted blanket should be 10% of your body weight to which you add another pound for control. 
Best Weighted Blankets for Adults: Reviews
#1 Quility Premium Adult Weighted Blanket
Top rated for adults

Are you ready for the seven layers of comfort? Because that's what Quility brings to the table.
Or better yet, to the bed.
An innovative technology that cakes seven layers all into one supremely comfortable weighted blanket.
The outer layer is made of 100% cotton. Quility lined that with a polyester padding that doesn't have any glue. Then come the two inside layers where you can find millions of super small glass beads which give this blanket its weight.
It is precisely this amazing structure that guarantees it will never leak and that it will control your temperature as you sleep.
Apart from that, the Quility weighted blanket for adults comes with a minky duvet included. It is meant to keep you warm and cozy during wintertime.
But you can take it off in summer if it gets too hot! All you have to do is unzip it and untie the strings that fasten it to the blanket itself. It's that easy!
Quility is available for all your questions 24/7. They are also willing to take the blanket back and offer you a full refund if what you want is to return it.
However, you should know that it usually takes up to a week to get used to how heavy a weighted blanket can be if you've never used one before.
Pros
Has 7 layers

Comes with minky duvet

Easy to remove the cover

Can return it for a  full refund
Cons
Takes a while to  get used to it
#2 YnM Weighted Blanket
Runner up
We've also reviewed a runner up for you, in case you need more than one option for your shopping list.
This is a fantastic heavy blanket for all you insomniacs that suffer from stress and anxiety and who need a blanket to keep you cozy and relaxed. 
The YnM weighted blanket has a unique design that comes with less fiber fill and more glass beads.
This is how it ensures you will stay cool even when wrapped up in this comfortable blanket that takes the shape of your body. 
One of its main features are the small pockets that measure 4.7"x4.7" in size. Because of this, they will make sure the glass beads are more evenly distributed across your body than with other blankets in this review.
The YnM also comes with a three-year warranty during which they will mend it for you for free. Although you should not expect any leakage or damages from this high-quality item!
Pros
More glass beads than fiber fill

Will keep you cool

Smaller compartments

Weighs 20 lbs
Cons
The glass beads could shift position during the night
#3 ZonLi Cooling Weighted Blanket
Best cooling weighted blanket
Since we know there are a lot of hot sleepers suffering from night sweats during the summer, here is a comprehensive review of the best cooling weighted blanket in 2022.
The ZonLi blanket has two layers made of microfiber that keep the glass beads from leaking during the night. 
The glass beads themselves are non-toxic and hypoallergenic, which means they are safe to use by everyone.
They are also odorless so they don't bother you.
The blanket has a layer of padding made of polyester inside. It keeps the glass beads from touching each other and making noises during the night. 
If you purchase the ZonLi cooling weighted blanket, you will also have to buy a duvet cover for it. This is highly recommended because the duvet will make it more comfortable and easier to clean at the same time.
Pros
Hypoallergenic glass beads

Very quiet

Made of two layers

Comes in King size and Queen size
Cons
It doesn't come with a duvet cover
#4 HomeSmart Products California
Best Weighted Blanket for Couples

If you were looking for the perfect weighted blanket to share with your partner, you've just found it!
The HomeSmarts Products California blanket is the biggest on the market and this is its review!
You can use this blanket in all seasons, as it will regulate the temperature of your body.
In other words, it will not overheat during summertime and it will keep you toasty during wintertime.
You and your partner will be able to enjoy it at all times!
Even though the HomeSmarts blanket doesn't come with a duvet of its own, you are advised to buy one for maximum comfort. The blanket has 10 loops all around its perimeter that will make it super easy to add a luxurious duvet cover. All that's left is to sit back and relax!
The HomeSmarts Company offers the one and only Lifetime Warranty that will make sure you can enjoy this weighted blanket as much as you want. Plus, they also have a kickass money-back guarantee policy.
Pros
Can be used by a couple

Regulates the temperature of the body

Can be fitted with a duvet
Cons
Doesn't come with a duvet
#5 ZZZhen Weighted Blanket Review
Cheapest weighted blanket
If you're an insomniac on a budget, we have reviewed the perfect weighted blanket for you.
The ZZZhen blanket has custom box stitching which will prevent its filling from shifting as you move throughout the night.
The same special stitching will make sure the filling is evenly distributed across your body so that you can benefit from the same amount of pressure all over. 
If you're a heavy sweater as well as an insomniac, fear not. Because this weighted blanket is actually very light despite its name. The ZZZhen is only 0.9 cm thick and has one of the best breathability factors on the market.
The blanket is made of Egyptian cotton, which ensures a cool feeling to the touch. Inside, you will find a myriad of glass beads. One of the best things this blanket has to offer is the following. Its glass beads are organic and have a natural plant extract, all for your benefit.
Pros
Keeps you cool

Made of Egyptian cotton

Glass beads with natural plant extract
Cons
The blanket only fits one person
Best
Weighted Blankets for
Kids: Reviews
#1 YnM Weighted Blanket for Children
Top rated in 2022

It's time to review some weighted blankets that will help your little bundles of joy sleep better!
Our best-rated one is the YnM heavy blanket.
If you want, you can fit it on the bed on its own or paired with a bamboo, cotton or Minky duvet. 
Just like the one for adults, the YnM for children is made of seven layers as well.
Therefore, your little one won't be lacking in the comfort department! The gravity blanket will surround his or her body like a giant hug and relieve all the anxiety or stress they might be feeling. 
One of the amazing qualities of the YnM brand is that their blankets have less filling and more beads. In this way, they are also able to regulate temperature, keeping your body cool.  
The blanket for children has 7lbs and its size is 41"x60". It's made of 100 percent cotton and natural glass beads that are not toxic. It also comes with a three-year warranty. 
Pros
The blanket has seven layers

Less filing and more beads

Three types of duvets
Cons
May take some time to get used to it
#2 Hiseeme Cooling Weighted Blanket for Kids
Cheap weighted blanket for Children
Your children are going to fall in love with the Hiseeme sensory blanket.
It's made of materials specially selected for their softness to be extra tender on the skin of your infant. 
The blanket also has a cooling effect so that your little one can rest peacefully even in the hottest temperatures.
We know how badly munchkins sleep when they sweat. No more tossing and turning with this blanket!
Since Hiseeme cares about the safety of your child, they only use hypoallergenic, non-toxic, and environmentally friendly glass beads to fill their weighted blankets. They are distributed evenly in small squares that measure 4"x4".
A plus is the fact that the blankets come in fun patterns that your kid will love such as dinosaurs, blue skies with white clouds, pink moon, saplings, blue ocean, and more.
Pros
Has nontoxic glass beads

Blanket has cooling effect

Comes in fun patterns
Cons
Might need to add more loops to the duvet cover
FAQs
How to choose a weighted blanket for couples?
Evidently, this is a trickier thing to do depending on the type of couple you are. Same-sex couples might have a better chance for the partners to weigh roughly the same. Therefore, you won't have problems picking a weighted blanket that has the same pressure for both of you. 
However, if you are a straight couple, it's highly unlikely that you weigh the same. Therefore, you will need to discuss your options with your partner and agree on the level of pressure you need.
If you can't agree, the best way to go is buying two separate weighted blankets.
Weighted blanket for anxiety: does it really work?

?
Yes, it will, which is why it is also called an 'anxiety blanket.' And there are studies to prove it. One of the studies showed that 63% of the people who tried it fell less anxious while using it. T
herefore, if you have chronic anxiety, go for a weighted blanket at night!
What are the reasons adults and kids should use weighted blankets?
Apart from the fact that gravity blankets are very comfortable and cozy, they can help with an entire plethora of conditions such as anxiety, insomnia, stress, sensory processing disorder, autism, ADHD, restless leg syndrome, fibromyalgia, and others.
Depending on yours or your child's problems, please talk to your physician about the way in which a weighted blanket can help you!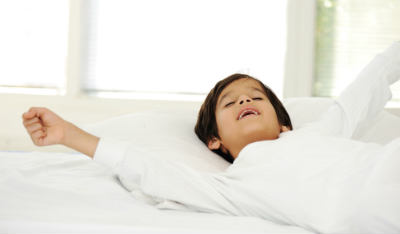 How to Use a Weighted Blanket for Kids
It's a good thing to remember that the same rules that apply to you when it comes to weighted blankets apply to your child as well. Therefore, just like we mentioned above, you can do the simple math equation we taught you.
A sensory blanket should weight 10% of your child's body weight plus one pound on top. 
However, if the child complains the blanket is too heavy or not heavy enough, adjust the formula until you get to the desired result. This is not an exact science nor is this a king size weighted blanket!
Are weighted blankets safe for children?
Yes, weighted blankets are safe both for children and adults. However, please keep in mind that they are not to be used on babies and newborns. They are simply too small and delicate to take the added weight of a gravity blanket.
Can I sleep under a weighted blanket with my child?
There is no definite answer to this question. If the weighted blanket was made for your child's weight, then yes.
But if it was designed as an adult weighted blanket, then it might be too heavy for the child to feel comfortable. For the same reasons as above, please do not sleep with a newborn under a weighted blanket!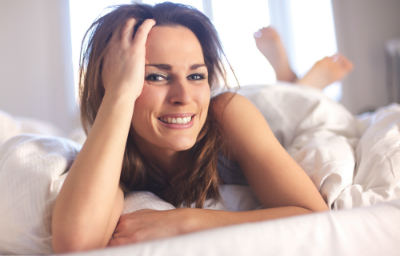 What's the conclusion?
As you've already seen, weighted blankets can help solve an entire set of problems. But you still need a review before you go shopping. Therefore, we set out to provide you with just that.
As a conclusion, our top choice is the Quility Premium Adult Weighted Blanket which will make you feel like you're sleeping in heaven. 
But you can also go for the ZonLi Blanket if you suffer from night sweats and need a cooling blanket or for the YnM Weighted Blanket if you have a restless child that needs more than simple bedding. 
It's all up to you. Sleep tight!