Top 6 Best Eucalyptus Sheets: Comparison Table
WINNER

Buffy Eucalyptus Sheets

100% made of eucalyptus
Feel very cool to the touch
Do not have chemical dyes

FREE TRIAL

RUNNER UP

Sheets and Giggles Eucalyptus Lyocell Sheets

Moisture wicking abilities
Hypoallergenic
The sheets are self-cooling

Check Price

BEST TENCEL AND COTTON

Rivet Cotton Tencel Sheets

They come in a classic style
Very smooth and silky
Tencel keeps the skin cool

Check Price

BEST LUXURY

DTY Tencel Lyocell Sheets

Lightweight but very durable
The sheets are super absorbent
They are non-irritating

Check Price

BEST VALUE

Linenwalas Tencel Lyocell Sheets

They are thermo regulating
Perfect for cool or hot sleepers
The sheets are eco-friendly and vegan

Check Price

BEST BUDGET

Royal Hotel Tencel Sheets

Made from natural and pure fabrics
The sheets are silky soft
Can be cleaned in the washing machine

Check Price
What Are the Benefits of Tencel Sheets?
If you get the chance to talk to someone who is already using eucalyptus sheets, they will simply rave about them. But are they right? As it turns out, they are. 
100% Tencel sheets are superior to cotton mostly because they are hypo-allergenic, naturally anti-bacterial, and highly absorbent. 
It's these qualities that make them perfect for people who suffer from allergies, are hot sleepers or suffer from night sweats. And that's not even all. Eucalyptus sheets don't wrinkle as much as cotton sheets do, are very environmentally friendly and are vegan.
Are Eucalyptus Sheets Sustainable?
The process of making Tencel or eucalyptus sheets is non-toxic and very environmentally friendly. 
This is one of the main reasons why this type of sheets has become so popular to begin with. People have started to realize that they can have their cake and eat it too, so to say. In the sense that you can afford the luxury of sleeping well without damaging the environment.
Not only is the process of making the sheets non-polluting, but it is sustainable, eucalyptus being such a wide spread source. This puts Tencel sheets on top of cotton and bamboo sheets from this point of view.
The Best Tencel Sheets in 2022: Reviews
#1 Buffy Eucalyptus Sheets
Winner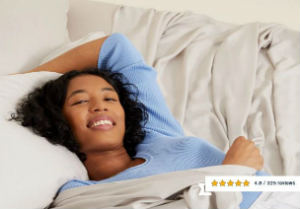 'Mover over, cotton!' This is the message you will be greeted with if you switch to the Buffy Eucalyptus Sheets. And we couldn't agree more. If it's an alternative to cotton you're looking for, or a soft and breathable fabric, the Tencel sheets will be the proper choice for you.
They are made of environmentally-friendly eucalyptus fibers grown in Austria. The fibers have an average of 10% less water than cotton fibers. 
You will also be pleased to find out that these soft sheets do not use any chemical dyes for coloring. When needed the Buffy brand only uses ingredients such as gardenia, or pomegranate. The sheets are completely bleach free.
The Buffy sheets get softer with every wash. They are hypo-allergenic and cool when you touch them, which means very good news for hot sleepers.
Pros
Hypo-allergenic

Cool to the touch

Will get softer with every wash
Cons
They might feel a little cold in winter time.
#2 Sheets and Giggles Eucalyptus Lyocell Sheets
Runner Up
Sheets and Giggles describe their bedding as 'absurdly soft sheets.'
Made from eucalyptus lyocell farmed from trees that grow on biodiverse farms, these sheets will definitely make your dreams come true. 
They have every single amazing feature that you could possibly wish for and that you weren't getting so far from cotton sheets. In other words, they are self cooling, hypo-allergenic, zero static, and can wick moisture. Is there anything left on the wish list?
The sateen weave of the Sheets and Giggles bedding is said to be 'corgi smooth.' And you just know that's something even the Queen of England would approve of. Plus, it has a 400 thread count, but superior breathability to cotton sheets.
Pros
Are able to wick moisture

Hypo-allergenic

Softer than other sheets
Cons
They might experience some wrinkling
#3 Rivet Cotton Tencel Sheets
Best Tencel and Cotton Blend in 2022
There are some customers who want the best of both worlds.
If you're one of those people, this review covers you as well. 
The Rivet Sheets are made of a blend of 70 percent Tencel fabric and 30 percent cotton. All the fabric is imported to ensure only the best quality when it comes to your sleep hygiene.
The combination of Tencel and cotton will ensure you get the classic style of sheets, provided by the cotton but also the comfort provided by the Tencel. This is what makes the sheets cool in summertime but very warm in winter. 
When it comes to the design, the reviews are also positive, since the sheets have a classic aesthetic. They come with a piped hem that will fit any bedroom look. 
Pros
A blend of cotton and Tencel

Can control temperature in all seasons

Beautiful classic design
Cons
Might need to be washed to get softer
#4 DTY Tencel Lyocell Sheets
Best Luxury Sheets
All the sheets in this review can be considered of superior quality.
But the DTY ones are true luxury if that's what you're after.
They are made of Tencel Lyocell which is both durable and lightweight.
But here is the most important thing. These sheets feel softer than silk. They have a 320 thread count as well as a sateen finish which truly makes them top of the line as far as eucalyptus bedding goes.
The DTY sheets are perfect for hot sleepers who also suffer from night sweats because they wick up to 50 percent more sweat than cotton sheets. 
They are also able to prevent bacteria from growing out of the moisture, keeping you safe from harm. This means better and healthier sleep even on the hottest nights of the year.
Pros
Feel softer than silk

Can wick sweat better than cotton

Will prevent bacteria from growing
Cons
The pockets might be a little too deep according to some user reviews.
#5 Linenwalas Tencel Lyocell Sheets
Best Value Sheets
These eco-friendly sheets are not only a fantastic choice for your own bedroom, but can also make a great gift for someone you love.
The Linenwalas Tencel Lyocell sheets come in a gorgeous bag made of Tencel fabric of the same color. As a result, they are ideal as a Christmas or Thanksgiving gift for your loved ones.
In themselves, the sheets are thermo-regulating, having the ability to keep you cool in summer and warm and toasty in winter. 
Another thing that you will love about these sheets is that they come with a 90 days free replacement policy. In other words, should anything happen to the sheets 90 days after the purchase, you can send them back and the company will send you a fresh set for free. They also offer lifetime warranty. 
Pros
90 days free replacement policy

Perfect for Christmas and Thanksgiving gifts

The brand offers lifetime warranty
Cons
The elastic on the fitted sheet might be a little too weak for some beds
#6 Royal Hotel Tencel Sheets
Best Budget Sheets
The name of these sheets is very aptly chosen because this is exactly what you will be experiencing when you sleep on them.
A night in a royal hotel. 
Silky soft and made of raw eucalyptus trees, the Royal Hotel Tencel Sheets will regulate the temperature of your body. They will make sure you stay cool in summertime and perfectly warm in low temperatures. 
The Tencel fabric they are made of is also hypo-allergenic. It can be used safely by people who have allergies which is why it's so popular in spas and skincare salons. If you want to give yourself a treat on a budget and feel like you're going to the spa, these are the sheets you need to choose.
Pros
Can control the temperature of your body

Are used in spa and skin care facilities

Perfect for people on a budget and comes in all sizes – King, Queen, California king, Full
Cons
The King size might be a bit too large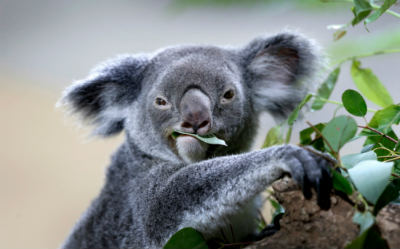 What Are Tencel Sheets Made of?
Even though now people tend to use it more like a common noun, Tencel is actually a brand name describing the Lyocell fiber. That, in itself, is a type of rayon. 
Tencel is made of cellulose that is harvested from renewable or sustainable sources. The cellulose can be either bamboo or eucalyptus, even though eucalyptus is considered to be the more ethical type of fiber at this moment in time. 
What Does Eucalyptus Bedding Feel Like?
In general, according to user reviews, eucalyptus bedding is considered to be superior in quality to ordinary cotton. 
Provided you have a set of eucalyptus sheets with a high thread count, they should feel very soft to the touch, as well as very cool. As opposed to cotton which tends to get warm as you sleep on it. 
Apart from that, eucalyptus sheets can feel dry, in the sense that they absorb sweat, which cotton, linen, or silk sheets cannot usually do. Therefore, they provide an extra layer of comfort because of that.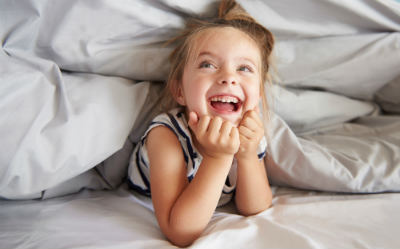 FAQ
Are Tencel Lyocell Sheets Better than Cotton?
This question is not easy to answer mainly because the answer in itself is somewhat subjective. It is definitely true that Tencel has a set of qualities that might seem to place it above cotton.
For example, Tencel can feel somewhat smoother than cotton given its weave. It's also cooler as a fabric because it's made of eucalyptus which can keep you cold. While cotton absorbs and even traps heat. Tencel also wicks sweat while cotton is not really known for doing that.
Tencel also has anti-microbial properties once again due to the fact that its raw material is eucalyptus. It's also hypo-allergenic while cotton might not be suited for people with allergies because it 'sheds' so much fluff.
However, despite Tencel's upper hand, the best sheets in the world are still considered the ones made of Egyptian cotton. Apart from that, it is all a matter of your own needs and what you prefer the most.
Does Tencel shrink just like cotton does?
Once again, this is a tricky question to ask. Normally, if your sheets are made of high quality cotton, they shouldn't shrink at all. 
When it comes to Tencel, no, it doesn't shrink. It will only shrink a mere 3 percent during the first wash after which it will remain the same. However, you should be careful never to machine dry it. Instead allow it to dry on its own.
Is Tencel good for hot weather?
Yes, Tencel is a fantastic fabric to sleep on in hot weather. Tencel is usually made either of eucalyptus or bamboo, both of which have the amazing abilities of keeping cool even while you sleep on them.
Apart from that, Tencel sheets can absorb a lot more sweat and humidity than cotton ones can, keeping you comfortable all night. Since eucalyptus has antimicrobial properties, it will also not allow bacteria to grow in humidity and sweat. 
Is Tencel natural or synthetic?
The fibers are manufactured, but the fabric that results, Lyocell with the brand name Tencel, is never considered to be synthetic. 
The reason is that it is made of natural fibers, just like cotton. Lyocell has two sister fabrics called rayon and modal. Together they are referred to as regenerated cellulosic fibers.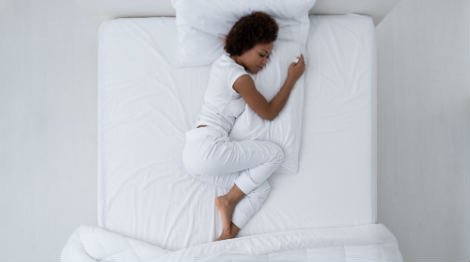 Conclusion
So, what are the best eucalyptus sheets in 2022? 
The end of the review means we have to draw some conclusions. Our winner is Buffy Eucalyptus Sheets for the quality you will find in this set of bedding. Made of 100% natural eucalyptus and no dyes or bleach, these really are next-generation sheets.
But that doesn't mean you won't be thrilled with the runner up either. Because you will. The Sheets and Giggles Eucalyptus Lyocell Sheets are a dream come true for hot sleepers since they can wick sweat away, cool you off, and provide hypo-allergenic qualities.
The luxury of sleep is yours now!