We've made the pros and cons list of adjustable beds to see if you should spend your money or put it under your pillow.
The short answer is that benefits overweigh the disadvantages. Although there are quite a few cons to adjustable beds that we will get to later on the article, most users simply rave about this new bedroom furniture.
Adjustable beds improve sleep quality, make it easier for you to lounge, and even work from home, not to mention how much happier you will be sleeping as a couple in a bed that can accommodate two people perfectly.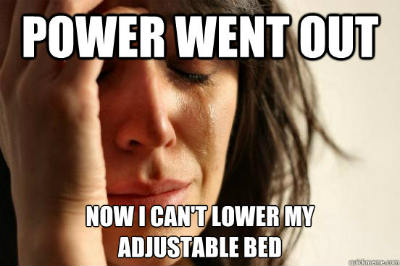 What Are Adjustable Beds?
For the longest time, adjustable beds were seen as a furnishing one would only find in hospitals or nursing homes. They were used by the staff to elevate patients that were difficult to maneuver or were unable to do so themselves.
However, given just how much technology has evolved in the past few years and adding humanity's unquenched desire to lounge, adjustable beds crossed over into our bedrooms. And we love them!
Technically speaking, an adjustable bed has a mattress and a bed frame just like a traditional one. But it also features an electronic mechanism inside it that allows you to shift it using a remote control. In this way, you can elevate it entirely or just partly to secure an optimum sleeping, relaxing or working position.
Who Can Use an Adjustable Bed?
There are no restrictions when it comes to adjustable beds. They can be used by people of all ages, including children and older people. In fact, individuals with special physical conditions, such as illnesses or pregnant women have stated that adjustable beds make it easier for them to manage their state and sleep better.
Are Adjustable Beds Good for Side Sleepers?
It's not just that they're good for side sleepers. Adjustable beds have a handful of qualities that cater to specific and individual needs all the while allowing you to still sleep in the same bed with your partner. The best thing about them, however, is that they allow you to elevate separate parts of your body as well as separate parts of the mattress itself.
This means that the war between sleeping partners is finally over. But more on that when we detail the adjustable bed pros below.
Benefits and Disadvantages of Adjustable Beds
As mentioned in the intro of this piece, I've done extensive research on adjustable beds and managed to compile a list of pros and cons that will help you make an informed decision when it comes to adjustable beds. Let's take a look!
The Pros of Adjustable Beds
Relief from pain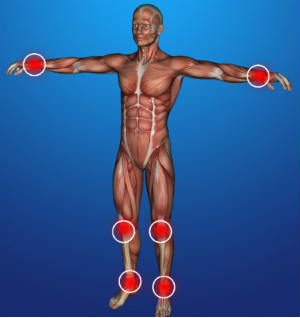 According to user reports, the number one pro on everyone's list is pain. No, not like that. The relief from pain which comes when you use an adjustable bed. Scores of people with issues such as cramps, frozen shoulders, arthritis or spinal stenosis have given fantastic feedback saying they can finally sleep well.
A 2 in 1 Bed
The beds are split. This means that you can now stop worrying about bothering your partner. You can lower your side while your partner raises his or hers, and you can both get the best sleep ever.
Plus, with a split adjustable bed, one of you can sleep comfortably while the other can raise his or her half and work or watch TV without having to leave the bed. Which brings us to the next benefit of adjustable beds.
Sleep, Lounge, and Work
Adjustable beds double as lounging areas or even working spaces. Because they can recline or rise with just the push of a button, they allow you to sit up comfortably in bed and get as creative and productive as you want. Otherwise, you can now watch TV without risking back and neck pains.
Built-in Amenities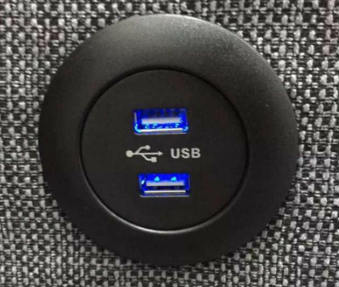 These amazing beds also come with all sorts of built-in amenities such as USB ports, massagers, drawers, or silencers so that they won't make any noise when you change their positions.
Amazing Design
If you're afraid they might not look good in your carefully designed bedroom, stop worrying right now. The beds come in sleek and elegant designs that actually make them outstanding centerpieces to any bedroom that just invites you to relax.
Extended Warranty System
Adjustable beds have a much longer warranty system than traditional beds. A typical bed only comes with an approximate five years warranty while an adjustable one has an approximate 25-year limited warranty.
Healthier Than Traditional Beds
People have reported that adjustable beds can help you recover faster after an injury because the elevation reduces swelling. The same goes for people who are recovering after surgeries. Blood circulation will be improved, not to mention it will be easier to manage yourself.
The Cons of Adjustable Beds
Higher Price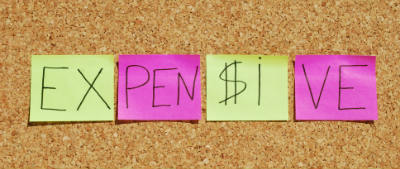 The first thing on the list is the price. As they have an actual electronic mechanical device inside of them, it's only natural for adjustable beds to be more expensive than regular, frame and mattress ones.
Special Mattress May Be Required
If you decide to buy an adjustable bed, it's a good idea to find out which kind of mattress it needs, because some types may require their own special type.
Consider Mechanical Failures
You need to understand that we are now living in a modern world and your adjustable bed is just another electronic device in your house much like your fridge or microwave. It can break down if not treated correctly.
Setup Might Be a Problem
An adjustable bed might be a beautiful and elegant thing, but it's still very heavy and bulky. Think of it as beauty and the beast type of situation. You will have to hire a team to move it into your bedroom, especially if there are stairs involved.
It Takes Time to Adjust to It
It might take a little while to find your perfect sleeping positions. Do you remember our initial question? What's your sleeping number? That can be spun into what's your lounging, napping, watching TV, and more number. It will take you days or weeks to figure out all of them.
Tip – if you do not have a 'memory setting' on your bed, meaning your bed does not have the smart function of memorizing all these positions for you, simply write them down and put them in your nightstand.
Do Not Leave Children Unsupervised With It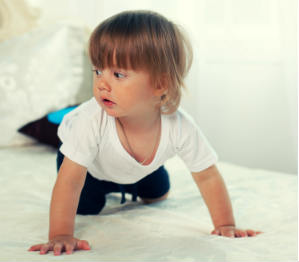 Make sure you don't allow your children to operate the bed by themselves at any time because it could pose threats to their safety.
The Best Adjustable Beds in 2019 Briefly Reviewed
LUCID L100 Adjustable Bed Base Steel Frame

The LUCID Adjustable Bed promises a revolution that will free you from flatbeds and unnecessary bulky pillows forever.
It also has a very quiet little engine that will never wake up your partner.
Plus, the bed comes folded up. Therefore, all you need to do is take it to your bedroom, screw up its legs, and make sure to plug it in. Enjoy your sleep!
Classic Brands Adjustable Bed Base

Did you ever even dream of having a bed that can position itself for zero gravity?
Because the Classic Brands Adjustable Bed can do that and so much more!
It has a retention rail that will keep your mattress in place no matter what plus adaptable legs which you can set to your ideal height.
Oh, and did I mention that this bed gives you massages? Yes, please!
Conclusion
Benefits vs Disadvantages of Adjustable beds: So, Are They Worth it?
When it comes to the pros and cons of adjustable beds, it's true that there are a few which might make the scales tip one way or the other.
But when the bed comes with a massager, lumbar support, USB ports, and different sleeping and relaxing positions that allow you to rest better and recover after an injury, isn't it obvious we all want one?
You can get the highly-rated Classic Brands Adjustable Bed 
Or if you're on a budget or just want to keep your current mattress or bed frame, go for LUCID L100 Adjustable Bed Base Steel Frame.