When choosing beds, you may wonder if you should get a twin bed or a full bed. Full beds, also known as a double bed, are a little different in size than the twin counterpart, but both of which are wonderful options for those looking for single-sleeper options. Here, we'll dive into the features of both to see what pros and cons these beds have.
Twin vs. Full: what are the key differences and which one is better for you? Twin beds are literally two of the single beds put together, and they're usually separate single-size beds four feet or smaller. A double bed is usually larger than 4.5 feet in UK sizing . But the differences aren't just these, so read on to find out what the differences between both of these beds really are.
Twin vs. Full (aka Double): Comparison Table
Twin Bed

38x75 inches
Fits one person well
Good for kids
Can push two of these together for two adult sleepers
Called a single in the UK
Are pretty easy to find
Oftentimes are limited cause only fit one person well

Check Price
Full Bed

Same as a double bed
53x75 inches
Good for older single sleepers
Pretty good for small rooms
Easy to find
Aren't ideal for two people but can fit two
Next step up from a twin bed

Check Price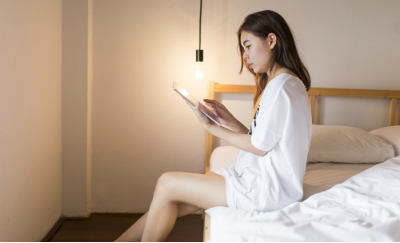 What Is Twin Bed?
Twin beds in the US are the smallest-sized beds you can get, and usually, they are two different beds that are smaller than 4 feet in the UK.
On average, one twin mattress is 38 inches by 75 inches long. These are good for kids rooms, or if you just want one bed in place for your space. So, if you get a room with twin beds, then that's two beds rather than one, and they're both the same size.
They are two halves of one bed, and oftentimes, they make a bed that's bigger than a king. A twin bed in general though for those starting out is a single bed, but of course, if you put these together it makes a UK twin, which is named that because they're the same size. 
The Pros and Cons of Twin Beds
Twin beds have the pros of the following
Two beds, so they will fit two people 

They are good for rooms that will have two individuals in them 

They can make a bigger bed 

They can also create different-shaped beds for two different types of people 

They oftentimes tend to be a little better for sleepers that are preferential to different bed sizes 
The cons of these are as follows
Might be a little more expensive than the double option 

Can sometimes be a bit awkward to sleep, since there is an obvious middle to it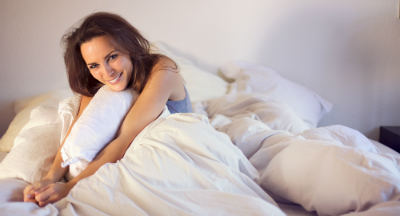 Is Full the Same As a Double?
Yes, the full beds and double beds are the same, both of which are 54 inches by 75 inches, and the double usually suggest that it's twice the size of a single, but it isn't the case. It's about 15 inches wider than a twin, but the length is about the same.
Doubles or fulls oftentimes are used interchangeably, but double is more of a mattress size that manufacturers don't use anymore in the US, but it can be used in the UK.
Full beds are kind of the next step up from the double, and oftentimes are good for older kid rooms where it's just one sleeper.
Pros and Cons of the Double (Full) Bed:
The pros of the double are as follows
Great for one sleeper 

Oftentimes can fit in most spaces

 They are good for average height people who want more sleeping space 

Oftentimes might be a bit cheaper than the twin, since it's just one bed

They need less space
The cons of the double bed include the following
They don't sleep two people well, unlike a twin 

Larger rooms will make the bed feel a bit dwarfed 

They aren't good for very tall people
Twin vs. Double
Price
The double is a little bit cheaper since you're only buying one bed.
However, the twin isn't that expensive, and if you're buying a US twin, not a UK twin, it oftentimes will be cheaper.
Accessories
The twin oftentimes has very easy accessories to find, since they are quite small, but you will need to buy two of these, cause well, two beds are here.
In contrast, double oftentimes has very easy accessories to buy, and you only need to get one set, since it is just one bed.
Space Needed
Twin beds have the benefit of offering more variety to the room, since they are two beds. If you want to have two people on each side, for example, that works. Or you can push these together to make one bed. They do require more space though.
Double beds are pretty small and don't require much room, but for master bedrooms or larger rooms, these don't work very well because they look dwarfed compared to other bed sizes.
Sleeping Arrangements
Twin is good for two people, since it's two beds, and you can have one person with a particular mattress firmness, and the other likes it another type of firmness, offering variety.
Double beds are good for single sleepers, but height is a bit of a problem, because if you're over 6'3", you'll struggle with sleeping on this. Also, these aren't good for couples, because they oftentimes have a lot of motion transfer to them, and can disturb others.
Comfort
Because twin beds are two different mattresses, this is definitely comfortable for two people, so you can get different types of sleeping styles with this.
Double in contrast only allows for one sleeping style, so if one person doesn't find the bed comfy, they won't like this.
Room Style
Twin beds are good for larger rooms, where you want to either make one bed or if it's a hotel setting that needs to have two different beds in it.
Double beds are good for smaller rooms, where you can get away with having something a little smaller. They're also good for beginner beds for college kids or single sleepers, depending on your needs.
FAQ
Is Full Bigger than Twin?
In terms of just one bed itself, yes it is a little bit bigger than twin, but if you're putting two beds together in order to create one bed, then the twin would be bigger than the full.
How much Bigger is a Full Mattress than a Twin?
A full is about 15 inches bigger in terms of width than the twin is. However, both of them have the same length to it.
Can you put a Full Mattress on a Twin Frame?
No, because when you do, the full mattress will spill over about 7 inches on each side, so it won't stick very well on there, and oftentimes will move about, so you should get a full frame for a full mattress.
Does 2 Twin Beds Make a Full?
No, they make a size that's bigger than a full, and that is closer to a king-size than an actual full.
Can a Twin Comforter Fit a Full Size Bed?
No, it will end up being quite short, and go about halfway down on the sides. It is best if you get a full comforter. Unless you don't care about it, of course.
Can you Use Twin Sheets on a Full Bed?
No, they won't fit well at all. They will be short almost every single time, and each time you try to keep them on there, it will end up being a struggle.
Will a Twin bed Frame Fit a Full?
No, it won't fit a bed frame at all, because the full is significantly bigger than the twin is, so you shouldn't do it.
Can a Twin Bed Fit Two Adults?
If you have a twin size where it's two single beds together, then you'll be able to fit it. Otherwise no, it won't fit very well, and oftentimes is incredibly uncomfortable.
Is there a Bed Bigger than a Twin but Smaller than a Full
No, there isn't a bed between this. The Twin XL is much longer than both of these.
Is there a difference Between Motion Transfer?
Twin is usually made for one person and is single sleepers, so they fit one person. But for two people, it will be incredibly uncomfortable.
A double will have some motion transfer because if you put two people on it, you'll notice this more, but otherwise nope, it doesn't have as much.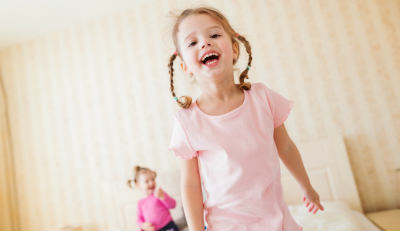 Conclusion
Twin vs Full: And the winner is…
A twin bed is two single beds put together, but they are the smallest bed size when used alone, and they're better for kids rooms than a full or double bed. You should only consider these if you're buying for a kid.
In contrast, double beds are often known as full beds, and are good for single sleepers, but not ideal for bigger couples. But, you can put two twins together to make a nice big bed, and from there, everyone will be happy.