Sheets won't even stay tucked in on the regular bed always so… how to keep sheets on adjustable bed?! What are the best sheets for adjustable beds on the market in 2020? No matter if you're looking for the best sheets for split king adjustable bed, fitted sheets or flat and top sheets that won't come off, twin XL bed sheet set etc, we've got you covered. We'll even talk about how to put sheets on an adjustable bed. Let's get started!
How to keep sheets on adjustable bed: Quick Answer
Comes out, it's easy to keep sheets on an adjustable bed. There are specially designed deep pocket bed sheets that stay in place even when the bed is raised and lowered several times a day. Plus, there are also bed sheet straps that help you to keep the top and fitted sheets tucked in.
In this article, you'll learn how to keep the fitted sheets on an adjustable bed as well as how to keep flat and top sheet tucked in on an adjustable bed.
Best Sheets for Adjustable Beds 2020
1. Royal Hotel Split-King Adjustable Bed Sheets
Winner & Best sheets for split king adjustable bed: The Royal Hotel sheets absolutely won over my heart. They are wrinkle-free and made from a fantastic cotton blend that feels incredibly luxurious as you put it on your mattress. They're available in many sizes and colors.
2. QuickZip Fitted Sheet
Best innovative design: The QuickZip is, in fact, a patented idea, which got my attention in the first place. This is a two-part sheet which makes the process of fitting the bedding on your mattress incredibly easy.
3. LINENWALAS Bamboo Sheets
Best 100% natural bamboo sheets for adjustable bed: Not only are these sheets entirely natural, but they are also thermal regulating. This means they are perfect for hot sleepers and people with night sweats.
4. Royal Hotel Split-King Combed Cotton
Best 1000 thread count 100% cotton adjustable bed sheet: If it's high-quality cotton you're looking for in sheets that stay on adjustable beds, then we have to look to Royal Hotel. They have devised these sateen solid amazingly wonderful cotton sheets that will capture your attention.
5. HC Collection Bed Sheets Set, HOTEL LUXURY Platinum Collection
Best budget sheets for adjustable bed: These outstanding sheets are wrinkle-free, won't fade over time, have deep pockets, and their microfiber is double brushed. What more could you want?
6. Nestl Bedding 4 Piece Sheet Set
Second best budget option: If you're on a budget, here's another option I found for you. The Nestl sheets are unbelievably soft and wrinkle-free. They come in King size, Twin, Full, Twin XL, and Split King Size.
7. Bed Band
Cheapest option: The other thing you can try in case you don't want to spend a lot of money on custom-made sheets is a simple bed band that will stretch and keep your sheets in place using clamps. These bed sheet suspenders are made in the United States by our very own workers and are not imported from foreign countries such as China.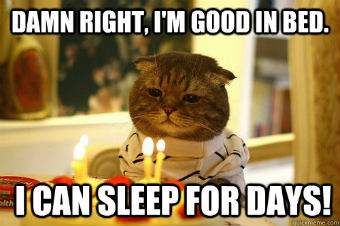 How to Keep Sheets on an Adjustable Bed?
It is quite annoying when the sheets on the adjustable beds come off and need constant attention and adjustment. Keeping the sheets intact on the adjustable bed is an arduous task due to the ability of the bed to incline to different angles.
These beds come in different sizes and sheets for your bed should be purchased according to the size. Even buying the right size of the sheet cannot prevent them from slipping when the bed is inclined.
There will be too many suggestions coming your way once you put up the question of how to keep the sheets on the adjustable bed.
Someone suggested using a safety pin in the corners which turned out to be a disaster as it not only tore the sheet but also poked me a few times when fastening the sheet. Apart from that, you will need tons of safety pins to keep the sheets in place.
My sincere advice to you is, do not ever use safety pins to hold the sheets on the bed. Fortunately, there are various other solutions available to keep the sheets on the adjustable bed.
How to Keep Top Sheet Tucked in on Adjustable Bed
The best way to keep top sheets a.k.a flat sheets on an adjustable bed is by using suspenders. It's a very easy and cheap solution to stop your top sheet from coming off.
How to Keep Fitted Sheet on Adjustable Bed?
If you want your fitted sheet to stay on your bed, the easiest and cheapest solution is again – suspenders. However, if you want intend to but new sheets for your bed, be sure to choose the ones with deep pockets. There are many high-quality sheet sets for adjustable beds in this article.
Go for the highly rated Bed Band.
Do You Need Special Sheets for Adjustable Beds?
To put it as simply as possible, yes. Adjustable beds are not like traditional beds.
You can fit an adjustable bed with a normal type of sheet, of course. But the minute you start changing its position, the sheet will pop off of it because it cannot possibly stay in place while the bed is moving.
Therefore, you need a fitted sheet with deep pockets that will hug the mattress and move with the bed as you control it.
Apart from that, special sheets for adjustable beds are more durable, so that they can endure the wear and tear of a moving bed.
Order Sheets made for Adjustable beds
Ordering sheets that are made exclusively for adjustable beds can solve the problem. Take proper measurements of the bed including height, width, and thickness. Measuring the exact thickness of the bed can be a bit tricky.
Thickness can be measured precisely by placing flat objects such as a wood piece on either side of the bed and measuring the distance between them is the best way of measuring thickness.
Buy flexible bed sheets based on the measurements. I have observed that standard bed sheets do fit the beds but often come out of place when the bed is adjusted. Sheets made for adjustable beds do not slip that easily and stay in place for a long time.
Customized Sheets
Standard sheets for adjustable beds are generally custom made according to the size of the bed. They are available individually and in sets with one or two pillow covers.
A custom ordered sheet has elastic sewn throughout the perimeter of the sheet to help it to stay in place. However, these custom ordered sheets lack functionality as I have experienced that the sheets are pop-out whenever the bed is inclined.
Ordering sheets to exact measurements of the bed can be of particular help but may not completely solve the problem.
Sheets With Corner Straps
The most common style of sheets on offer for adjustable beds are fitted sheets with stitched corner straps. The straps come as an add-on feature and can be conveniently added to the custom ordered sheets.
Readymade sheets with built-in corner straps are available in the market in various sizes.
The sheets with corner straps are easy to use, all you need to do is pull each corner of the sheet and tug it under the mattress. Make sure that the strap is stretched diagonally on across the corners without being twisted.
I personally like the fitted sheets with corner straps mentioned at the beginning of this article as they are easy to spread and keep the sheets in place for a longer time.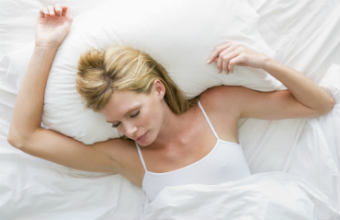 Sheet Straps (Suspenders)
Although I am happy with the purchase of fitted sheets with built-in corners, I have several expensive and high-quality sheets that were purchased when looking for the best sheets for adjustable beds.
This was when I came across to an affordable option to enhance the functionality of the standard sheet for adjustable beds.
Sheet straps and suspenders make a simple and affordable solution to keeping sheets on adjustable beds. 
These straps help to keep the sheet in place when attached to the corners. There are two designs of sheet straps and suspenders available on the market, one that is designed to cover just the corners and the other that can be stretched the entire length of the sheet.
If you want to keep things simple and effortless, then go for corner straps.
You can buy sheet straps online at Amazon USA from the comfort of your home. I personally recommend the Bed Band Sheet Straps as these are easy to put on and keep corners in place. 
However, if your adjustable mattress splits at the head or head and foot, then the corner straps will not be of much help, and you should go for specialty sheets.
Specialty sheets are split sheets which adjusts individually for each part of the bed.
What Are the Best Sheets for Adjustable Beds in 2020?
1. Royal Hotel Split King Adjustable Sheets
Winner & best split king adjustable bed sheets
This is my number one choice for split king sheets.
They have a lot of other sizes like twin, twin XL, full, queen, and even Cal king available.
The Royal Hotel sheets won me over with their cotton blend fabric which is made of 70 percent cotton and 30 percent polyester.
This mixture produces a soft and luxurious fabric that does not wrinkle and makes you feel as if you're staying in a five-star hotel, not just your own bedroom.
The sheets are silky soft, have a sateen weave, and one ply.
The set also comes with two King pillowcases which will complete this superb design.
You can fit the Royal Hotel sheets around the mattress of your adjustable bed thanks to its deep pockets and elastics.
Pros
A blend of cotton and polyester which makes it feel soft

Silky sateen weave 

Does not wrinkle

Works on thick mattresses

Very easy to put on, even for pregnant women
Cons
2
. QuickZip Fitted Sheet
Best innovative design
You will never have to struggle with fitting sheets on your bed again because QuickZip has come up with a patented design that has taken the hassle out of this process.
The base of this sheet is open on the bottom. Therefore, it will hug the sides of the mattress thanks to the SuperGrip corners that keep it in place.
Apart from that, these amazing sheets are Zip-On. This means that you can easily and quickly zip them on and off using the very sturdy zipper. Which, by the way, is completely hidden so that your sheet is not unpleasant to look at.
The sheets are made of premium percale with a 200 long thread count. They are very easy to clean in the washing machine and even easier to fold.
Pros
The patented QuickZip design

Premium 200 thread cotton

Very easy to fit on a mattress
Cons
More expensive than other sheets
3. LINENWALAS Bamboo Sheets
Best 100% natural bamboo sheets for an adjustable bed
If you're not into cotton, don't worry. I found a fantastic option for you as well.
Meet the bamboo deep pocket sheets for adjustable beds made by Linenwalas.
They have a 300 thread count and a sateen weave that makes them feel a lot more comfortable than Cashmere or Egyptian cotton sheets, according to use reviews.
These amazing sheets are derived from pure bamboo and are not mixed with other fabrics.
Plus, since they come packaged in a superb Rayon fabric bag that is the exact same color as the sheet of your choosing and tied with a satin ribbon, you can gift these sheets.
They can be a birthday gift, a wedding gift or an anniversary gift for your spouse. That way you can enjoy them as well!
Pros
Made from pure bamboo and not mixed with other fabrics

Feel better than cotton

A high thread count of 300

Very deep pockets with elastics for your mattress
Cons
Can only be washed in cold water
4
. Royal Hotel Split-King Combed Cotton
Best 1000 thread count 100% cotton sheets
Cotton, cotton, it's all about luxurious cotton with this choice!
The brand is the same but I just could not help it mainly because of the enormous thread count of the fabrics and the way it feels against the skin.
These fitted sheets have a sateen weave which, paired with the high thread count, gives them the feeling of a fluffy cloud. However, they are still solid and sturdy, with enough body not to wrinkle or fade after many washes.
The superior-quality cotton will wick your sweat and have you waking up fresh and happy. This is a major plus for people suffering from night sweats or who struggle if their bedroom is too hot.
Pros
Very high thread count of cotton

Do not wrinkle

Highly durable

Will wick sweat
Cons
May feel a bit crispy the first time you use them
5. HC Collection Bed Sheets Set, HOTEL LUXURY Platinum Collection
Best budget-friendly sheets for adjustable beds
Yes, the HC Collection adjustable sheets made it on my list as the best option for people on a budget.
But they are so much more than that.
These bed sheets are hypo-allergenic and they repel dust mites. Not to mention they are environmentally friendly.
The HC Collection bedding has Double Brushed Microfibers. 
Amazingly as they are, the sheets come in vibrant and pigmented colors which ensure they will not fade away in time as you continuously wash them. Plus, their design is elegant and very sophisticated, making your bedroom look like a luxury spa.
They are very easy to care for, do not wrinkle, and can be washed as many times as you want without any damages.
Pros
Beautiful designs

Vibrant colors that will not fade in time

Great on a budget

Double brushed microfiber

Do not wrinkle
Cons
Can be a little hot because of the microfiber
6. Nestl Bedding 4 Piece Sheet Set
Second best budget option
I found a second option if you're on a budget but you're really in love with adjustable sheets.
Nestl Bedding sheets have very deep pockets that work amazingly well if you have a memory foam mattress topper or even a mattress pad.
They come with an elastic band which stretches all around the sheet. In this way, it secures it tightly and stops it from moving as you control your adjustable bed.
The sheets are wrinkle-free, they stay snug throughout the night, and smooth, no matter how much you move.
This bedding is made of soft premium microfiber of hotel quality. It has been double brushed for your comfort on both sides.
But it's also hypo-allergenic, incredibly light, and quite cool to the touch. 
Pros
Does not pile or snag

Has double brushed microfiber on both sides

Is pet-friendly

Allows the skin to breathe

Vibrant colors that don't fade away in time

Classic designs that look beautiful
Cons
Might have to iron them the first time you put them on the bed
7. Bed Band Bed Sheet Straps
Cheapest way to keep fitted & top sheets from coming off 
I've also included another idea, in case you're on a very strict budget but still need to fix the problem of your adjustable sheets.
The Original Bed Bands are suspender straps that will hold your sheets in place while you sleep.
They come four to a set, one for every corner of your mattress. These little gems works with any kind of bedding you can think of.
They are made of very durable elastic that stretches to between 12" to 18". The clamps are covered in nickel so that they protect your fabric.
The Bed Band Company is based in the USA, which is also where they produce the elastics.
The product is a quality item that does not ship or import from overseas or from China, as you can tell from the many positive reviews.
Pros
Nickel-plated clamps that protect the fabric

The elastic extends to approximately 18"

Works on any type of bedding

Very cheap
Cons
May be a little unappealing to the eye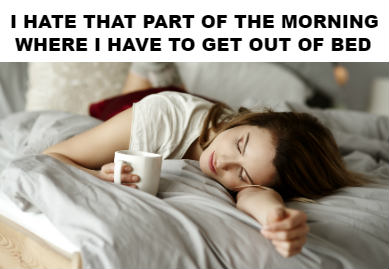 Conclusion
As you can see from the exhaustive review I made, there are sheets for adjustable beds for everyone, every taste, every design, and every budget. 
Now you know how to keep sheets on adjustable bed and how to keep top sheet tucked in on adjustable bed as well as how to keep fitted sheets from coming off bed.
My absolute favorite is the Royal Hotel Split-King Adjustable Sheet Set because of the silky soft sateen weave and because it won't come off.
The QuickZip Fitted Sheet is amazing for its patented design with a zipper that makes it so easy to put the sheet on and off.
I also found a great non-cotton option, which is the LINENWALAS Bamboo Sheets. It's made of 100 percent bamboo fibers and it simply feels amazing on the skin.
If you just love cotton, go for the Royal Hotel Adjustable Bed Sheets Split King because it has one of the highest cotton thread counts, which makes it luxurious and durable at the same time.
Folks on a budget are simply going to love the HC Collection Bed Sheets Set as well as the Nestl Bedding 4 Piece Sheet Set. It doesn't come better than this if you want good quality for a low price.
Last but not least the cheapest option – Original Bed Bands. These little elastics with nickel clamps will make your life easier for a fraction of the cost.
So there you have it – best sheets for adjustable beds in 2020. You can be sure that these fitted sheets stay on adjustable beds and use bed suspenders to keep the top sheet tucked in.
Sweet dreams!