It's nothing new when almost every bed sheet you can find indicate cotton, rayon, viscose, or rayon viscose labeled right on the manufacture details. These remarkable fabrics are constantly utilized to produce an extensive range of bed sheets and a variety of garments and clothes all over the market.
But how do these fabrics differ from one another? Pointing out the best fabric already seems a tough call and recognizing the gaps and similarities of rayon and viscose even more so. And if you were to choose between cotton and rayon viscose, which fabric should you invest your money in? That's definitely another major factor to ponder over.
The details about Cotton VS Rayon/Viscose and their differences unravel how much these fabrics lend exceptional softness, comfort, and breathability that can definitely make topnotch quality bed sheets. Evidently, cotton's derived from the cotton plant itself that's been widely produced as clothes and bed sheets through the years. Rayon viscose, surprisingly, is obtained from natural resources like bamboo and cotton. But the in-depth and exhaustive chemical process comprises its natural form and hence, rayon viscose has been labeled as a semi-synthetic fabric.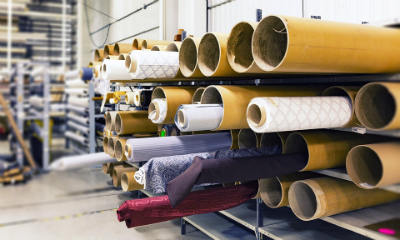 Cotton vs Rayon/Viscose Comparison Table
[amazon table="1882″]
Are Rayon and Viscose the same?
Before we hop right into the comparison details, let's clarify the differences between rayon and viscose first. Drawing distinction marks between cotton and rayon viscose and declaring the topmost fabric would be just so easy once the issues about rayon and viscose have been cleared out.
There's been quite a debate on whether they are considered the same or just two different fabrics with distinct properties. Although at some point, it is true that each fabric carries their own respective features, viscose and rayon have also been considered the same. They are interchangeable.
When the confusion in labelings emerge, the issue was somehow put to halt in 1924 when the term "rayon" has been adopted and become another title for "viscose".
Such detail has also been supported by the US Federal Trade Commission and hence, accepted the term "viscose" as another name for "rayon".
Want to know more? Read Viscose vs Rayon: What Are the Differences?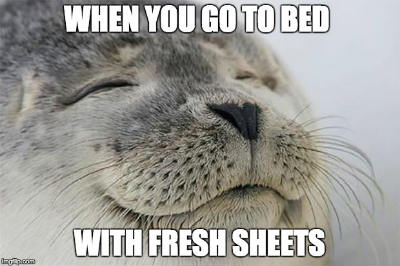 Differences Between Cotton and Rayon/Viscose
To fully understand the differences between cotton and rayon/viscose, I've delved a bit deeper into their qualities and place all the significant features into a comprehensive outline.
The material, appearance, comfort, maintenance, and cost are the focal aspects we'll carefully sift through.
Material
Cotton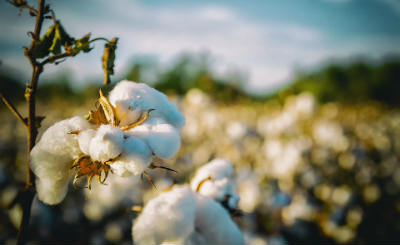 The cotton plant itself is the primary source of cotton fabric – none other. Through an intricate process, these soft and fluffy natural fibers become the soft, cozy, and smooth cotton sheets we have today.
Due to its impeccable durability and breathability, cotton is inevitably in demand filling out most bedding stores you can find, not to mention the vast collection of clothes and garments.
A vast variety of cotton blends has stemmed out due to the rapid progress in the fabric industry. There is a huge collection that showcases remarkable softness, comfort, and overall quality.
Apart from the pure cotton beddings and popular choices such as Egyptian cotton and Pima cotton, (read also: Egyptian vs Pima Cotton Sheets: What Are the Differences) affordable versions of cotton sheets are typically manufactured with a blend of synthetic fabrics.
Rayon/Viscose
Rayon or viscose is derived from the manufactured fibers of regenerated cellulose which is usually obtained from the tree or wood pulp.
Cotton and bamboo are the foremost sources of rayon. Although such resources are natural fibers, the whole extensive chemical process it goes through undermines the natural form. The said process eventually renders a solidified and purified substance from the converted insoluble cellulose.
Therefore, rayon/viscose has been deemed as a semi-synthetic fabric. Nevertheless, rayon shares an exquisite quality that resembles the feel and texture of cotton, silk, wool, and linen.
It also delivers excellent breathability and absorbency. And if you're looking for a fabric that can easily be dyed, rayon is incredibly versatile and can be altered in any color you like.
However, different fabric blends or alterations may change the overall quality and texture.
Appearance & Comfort
Cotton
Cotton gives off a smooth and soft feel that allows you to revel in superb comfort during bedtime. As it is lightweight, it drapes beautifully on the skin and feels warm at the same time. High-quality cotton blends and pure cotton don't easily wear out and impressively gets softer every after wash.
Rayon/Viscose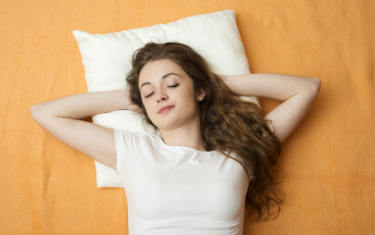 Rayon/viscose has the same feel and appearance of cotton. With all the resemblance in almost every feature, telling rayon and cotton apart can be pretty baffling.
Sheets manufactured from rayon/viscose deliver fine softness and smoothness like most cotton sheets do. It also offers excellent breathability allowing you to feel cozy and cool even in the hot or humid season.
A wide selection of bamboo sheets are rayon and they lend exceptional softness and luxurious feel wherein most consumers find the quality impeccably better than regular cotton. Compared to cotton sheets, these bamboo sheets from rayon are more breathable and can regulate the temperature very well. The silky and smooth texture also makes it ideal for people with sensitive skin.
Other types of rayon/viscose sheets are innovatively incorporated with other forms of fabric which can either be natural or synthetic. With such a variety of fabric blends, the texture and feel might give off the same qualities as linen, silk, and cotton.
Maintenance
Cotton
Consumers won't really have much trouble washing and keeping cotton in its best form. It is a low-maintenance type of fabric that needs ordinary or simple washing. Handwashing and tossing it in a washing machine for thorough cleaning would be just fine.
Rayon/Viscose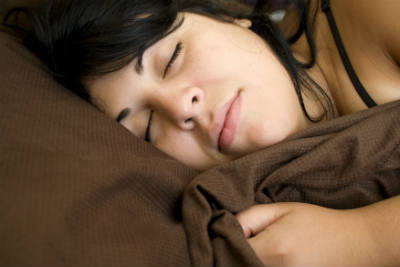 Rayon/viscose is generally deemed to be a delicate type of fabric and requires careful maintenance. Gentle washing with cold water and mild detergent is highly recommended. Handwashing, however, is the preferred method. It should be hung dry or air dry after washing and not be harshly squeezed after washing. With a washing machine, a low spin or gentle preset should be opted for.
Manufacturers also provide detailed instructions about the proper washing and maintenance. If ever you're washing bedding or garment, make sure to follow these specific guidelines.
On the other hand, rayon/viscose sheets that are derived from bamboo exhibit different quality and texture which makes it durable and easy to care for. With proper care and maintenance, these sheets won't wear out easily but rather last for years.
Cost
Cotton
With the constant production and distribution of cotton sheets, almost every store across the globe has quality cotton sheets in store. Not only they are widely available but also accessible to everyone. Another good news is cotton sheets have a vast range of prices which vary from incredibly cheap, affordable, and expensive.
Cotton sheets that have a higher thread count can be pretty pricey compared to regular cotton such as Egyptian and Pima. But they are known to have an excellent quality that can last for years.
Those cotton sheets that fall on the cheap and affordable category are most likely blended with synthetic fabrics or polyester. Fortunately, you can find high-quality beddings within this price range and fabric type.
Rayon/Viscose
Rayon is among the wide selection fabrics available on the market. It offers a vast range of prices – from beddings, clothes to different sorts of garments. They come in an extensive range of styles and colors that can suit your taste in style and overall quality.
The price range of rayon/viscose won't break your bank if ever you're trying to purchase a premium quality bedding within your budget. But certain blends of fabric, particularly those rayon/viscose sheets manufactured with cotton, polyester, imported fabrics, and other kinds of fabrics may affect the price tags; the cost can go higher or cheaper.
Although there are affordable options, you may expect a higher cost.
What Are the Best Cotton Sheets in 2019?
Pizuna 100% Cotton Sheets Set Review

If the selection for cotton sheets seems overwhelming, you can give your first try with the Pizuna Cotton Sheet Set. It showcases a 400-thread cotton count which is high for cotton sheets and thus provides incredible softness and smoothness.
This 100% long staple cotton has the ability to keep you cool and cozy during the humid and hot season but lends you ample warmth during the coldest days.
These breathable and cooling sheets are tailored to perfection to make sure you indulge in extreme comfort and warmth all day.
The fitted sheet is designed with deep pockets to provide precise fit when you're dressing up the mattress. These low-maintenance cotton sheets are eco-friendly and free of chemical to ensure safety and a healthy sleep all day and night.
What Are the Best Rayon/Viscose Sheets in 2019?
Hotel Sheets Direct 100% Bamboo Rayon Bed Sheet Set Review

Among the best-sellers for rayon/viscose sheets on the market is the Hotel Sheets Direct Bamboo bed sheet.
Manufactured from 100% rayon, it features impeccable softness with a light feel which endows superior comfort making the bed more inviting and warm.
While it cools you down during the humid season, it embraces the skin with optimum warmth. Another stunning point about these rayon sheets is the hypoallergenic properties.
Therefore, it is beneficial for people with allergies and sensitive skin. With its incredible breathability, it lends a cooling sensation which is quite an advantage in the midst of summer.
Overall, the quality, extreme comfort, superb softness, and hypoallergenic properties will give you the ultimate sleep experience.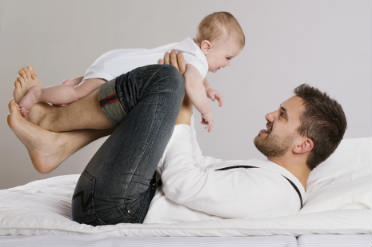 Pros and Cons of Cotton and Rayon
Pros of Cotton
Very smooth and soft

Breathable

Becomes softer and better over time

Has hypoallergenic properties

Durable and doesn't easily wear out

Easy to maintain and wash

Affordable

Available almost everywhere

Feels warm during the cold season and endows cooling properties when the days are hot or humid

Lightweight
Cons of Cotton
Some cotton sheets that are incorporated with imported fabric, higher thread count, or other types of fabric can make the price more expensive
Pros of Rayon/Viscose
Very versatile; easy to dye

Has incredible softness and smoothness

Feels like cotton

Breathable

Lends a comfortable and cozy feel

Very absorbent

Lightweight

Affordable

Can adjust to wavering temperatures
Cons of Rayon/Viscose
Has the tendency to shrink or pill when not properly washed or maintained

Considered as a delicate fabric; requires gentle washing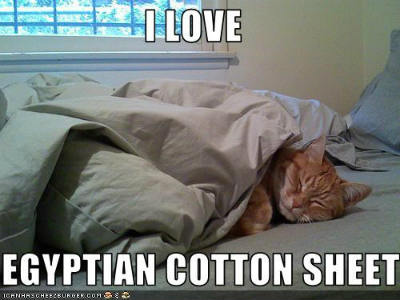 Conclusion
So, what are the differences between cotton and rayon/viscose?
Cotton and rayon/viscose carry out exceptional properties that make high-quality, soft, and comfortable beddings. Putting them up in a comparison chart truly is a bit crucial as they both lend superior comfort, exquisite texture, and superb softness but missing some features in certain parts.
While cotton is a natural fabric, rayon/viscose is semi-synthetic. Although one of its major sources is cotton, rayon/viscose goes through quite a different kind of process that strips off most of its natural form.
Nonetheless, bed sheets made of rayon/viscose showcase stunning qualities that can make your sleeping experience delightful.
Cotton, on the other hand, has paved a long way to the fabric industry and perhaps, a timeless fabric that's filled out most shelves in every bed sheet store.
They have topnotch pieces with incredible softness and comfort that are accessible to everyone in terms of availability and the affordable price.
It may often be compared to rayon/viscose, but both fabrics acquire such essential properties to deliver all the comfort you need.