California king vs queen – what are the main differences and which one is a better option for you? We'll be discussing exactly that in this article. Keep reading (or listening) to find out how Cal king and queen compare in comfort, motion transfer, accessories, price and much more to find out which size is the right one for you.
Prefer listening to reading? Check out our video version of this article.
If you want to fit a bigger bed into a smaller space, you should get a queen bed since it's a bit smaller. But, for those tall people out there, the California King is a more suitable option, since it is longer to account the foot space needed for those who are tall. 
California King vs Queen: Comparison Table
California King

72x84 inches
Longer than the queen, and wider than the queen, but not as wide as the regular king, however is longer
Good if you have animals that want to sleep near the bed
Ideal for taller people who can't fit on normal beds
Very hard to move, and awkward to get through rooms
Find accessories is a nightmare for these
Oftentimes is good for longer rooms that aren't wide
Good for couples, but too small for a third person.

Check Price
Queen

Sleeps cooler than memory foam
Not expensive to purchase
Doesn't produce a smell
Doesn't provide enough back support
Can cause allergic reactions
Springs depreciate in support quickly
Doesn't absorb motion transfer

Check Price
What's  Queen Bed? 
Queen beds are the most popular type of bed out there, and for a good reason. They have been popular since the 1930s, and the surge of popularity in the 1960s could be due to how more couples were sleeping together.
It's the ideal bed for two people if you're on a budget, or need a smaller room.  In general, queen beds fit in most spaces, and people love them because of how versatile they are, and how easy it is to find accessories for this bed. 
Pros and Cons of the Queen Bed 
The pros of the queen include the following: 
Very easy to buy for 

Pretty good for fitting most couples, or two people 

If you're looking to buy a bed for a room, this is very easy to get into space, and the accessories are prevalent 

In general, fits your average adult human well 

Good for if you want a bigger bed, but not something that'll take up the room 
The cons to this type of bed include the following: 
While not that expensive, still pricier than the full option for beds 

Tend to be awkward to move around since it does have some size to it.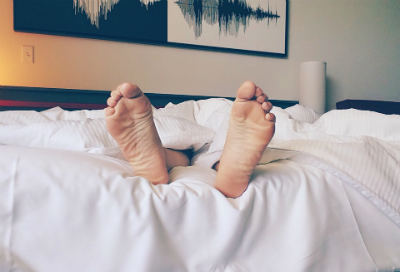 What's Cal King? 
The California King is an alternative to the king bed. It originated in California, since it has the same name, and it was made for Californians who were wealthy.
It's said the bed originally came about between 1920 and 1982.  The bed is only about 32 square feet smaller than the king, but it's longer, to accommodate taller people or animals that like to sleep in the bed. 
It fits couples well, but for a third person, it's a little cramped. 
Pros and Cons of the California King 
The pros of the California King include the following: 
Perfect for taller people 

Can fit animals at the foot of the bed with this one 

Good for rectangular rooms 

Provides a comfortable space to sleep for two people 

Good if you want the king-sized bed, but you have a narrower room 
However, there are a few downsides to the California King, and they include the following: 
Are incredibly hard to shop for, so you'll have to purchase accessories online or specialty stores 

Are not good for couples that may have a kid jump in bed and sleep near them, since it can be cramped 

For bigger couples, the narrower state of this may not be ideal, since it can be cramped 

Tends to be more expensive than the king bed. 
Queen vs California King: Key Differences
Dimensions 
The queen is 60×80 inches, so it fits in a smaller room quite easily. 
The California king is 72 by 84 inches, so it's about 4 inches longer than the queen but significantly wider as well. 
Comfort 
The queen is good for smaller couples, and usually, it fits shorter couples just fine. Bigger couples may struggle with sleeping on this. 
The California king is ideal for taller couples, but there may be issues with bigger couples since the width is still a bit lacking on this one. 
Accessories
The queen is the most popular type of bed out there, so it's incredibly easy to find accessories for it. 
The Cal King is a specialty bed, so you usually have to either go to specialty stores to get the accessories for this, or order these online. 
Price
The queen is a pretty universal and versatile bed, so the price of it, in general, is pretty reasonable. 
It usually costs a couple of hundred dollars used, to upwards of a thousand for a brand new one. 
The California king is much more expensive, again because the market for this was wealthy Californians, so it tends to be on the pricier side of things, and because of the accessories being unique, you have to spend a little more on this. 
Room Type
The queen fits in most rooms quite easily, and without much trouble. 
The California king is good for bigger rooms, but also narrower rooms too that are longer rather than wider, to help account for the type of space you have. 
Type of Sleeper 
The queen is good for those who are usually combination sleepers, and sometimes, if you sleep weirdly, it may wake the other person up. 
The California king is ideal for any type of sleeper, so it has more versatility to it. 
The People Sleeping on It
Queen beds are ideal for two people, three maybe if the person is a child, or if you have a small cat. 
In contrast, the king bed is good solely for two people, but if you have a pet, they'll fit right at home at the foot of the bed. 
FAQs
How Much Bigger is a California King than a Queen-Sized Bed? 
The California king is about 4 inches longer than the queen, but about 12 inches wider, so significantly wider.
Do Two Queen Beds Make a California King? 
Nope, they actually make a bed that's so much bigger than the king that it seems almost unrealistic to use it. 
What Two Beds make a California King? 
No two beds will make a California king.  The closest you'll ever get to that type of bed by pushing two together, is of course the Twin XL, and those are made for people who are single sleepers but are adults and want something long, but not as wide as a full bed. 
Where can I get Accessories for a California King? 
Some mattress stores will have the accessories needed for the California king, but in general, stores online will have that specialty dimensions for it, and you'll want to look into it. You may have to pay for more these 
How is the Motion Transfer on the Queen vs California King? 
The motion transfer on the queen bed is much more than on the California king since it tends to be much smaller. But, the California king does have a little more motion transfer than a king bed, due to the size and dimensions of it. 
Which Bed is Better for a Guest Room? 
The guest rooms usually have a queen bed in it, since it's the universal big bed.
But, if your guest room is narrower but longer, you can get away with a California king.  Of course, it's also your choice if you want to spend that money. 
Will a California King Skirt Fit on a Queen Bed?
Due to how much bigger it is than a queen, it won't fit that well on a queen bed.
However, if you have sewing skills and are willing to work on this, then it can be a wonderful skirt of your queen bed.  Queen skirts won't fit on a California king bed at all.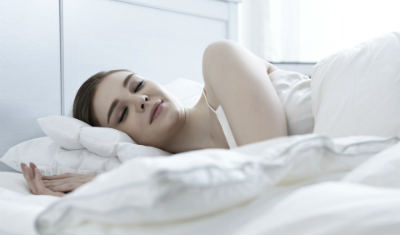 Conclusion
Cal King vs Queen: And the winner is…
Queen beds are the best types of beds for couples because of how easy it is to fit someone on there, and are good for two people. 
If your rooms are a bit narrower however, the California king is quite good for it too. But, you may have to pay more for accessories. It is ultimately up to you on which bed you feel best fits in your home though, and the choices you make.